This post is sponsored by PrideBites™ and the BlogPaws® Pet Influencer Network™. I am being compensated for helping cover PrideBites being on ABC's Shark Tank, but DogVills only shares information we feel is relevant to our readers. PrideBites™ is not responsible for the content of this article.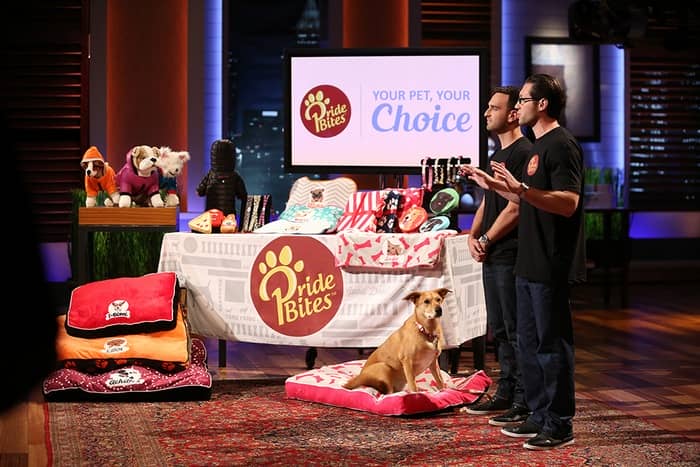 Want to create stunning and unique personalized dog gear for your pooch? You have to check out PrideBites™! They're so different from any dog gear customization company I've ever seen. They don't just slap your pup's name and photo onto a product, they really create a work of art for your canine best friend.
I'm not the only one that was impressed with their products. PrideBites walked into the Shark Tank on NBC on April 8th and came out with not one but TWO Sharks as partners: Lori Greiner and Robert Herjavec. They happen to be my two favorite sharks (no offense, Kevin, Mark, Damon and Barb), so I was ecstatic for them. The Shark Tank episode was a nail biter. I always get nervous when a company I like goes on the show because I want to see them get a deal. The PrideBites guys did fantastic though.
Personalized Dog Gear Worthy of Two Sharks
So what makes PrideBites customized dog gear so awesome that it's worthy of the attention of two Sharks? It could be their diverse range of products, which include everything from dog beds to coats to toys. It could also be the high quality of each item. For me, though, I think it comes down to the attention to detail that they put into personalizing your order.
I received one of their personalized dog crate beds to check out. My old girl Maia (15 this year!) loves sleeping on dog beds, but she can't really maneuver the thicker options. Crate beds are just right for her, even though she's not actually IN a crate. They're low to the ground, so she can just circle and plop. I picked the Brown Crate Bed because of Maia's colorings, but you can choose from a myriad of color options to match your decor or your dog.
The personalization process was easier than I thought it would be. Choose your bed and size, add your dog's name, choose the font and color, upload a picture of your dog. This is the one I gave them of Maia: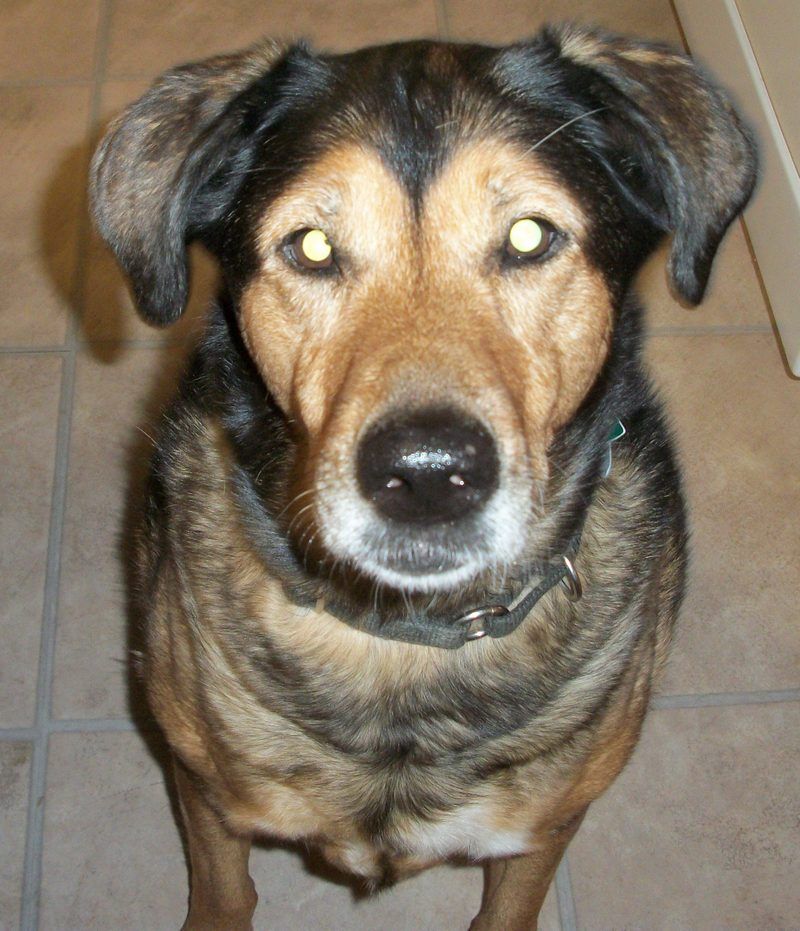 Done. Check out. That's it. When your product arrives, you'll be pleasantly surprised to see just how much the design looks like your dog. With Maia, they actually captured her coloring exactly as it was in her youth!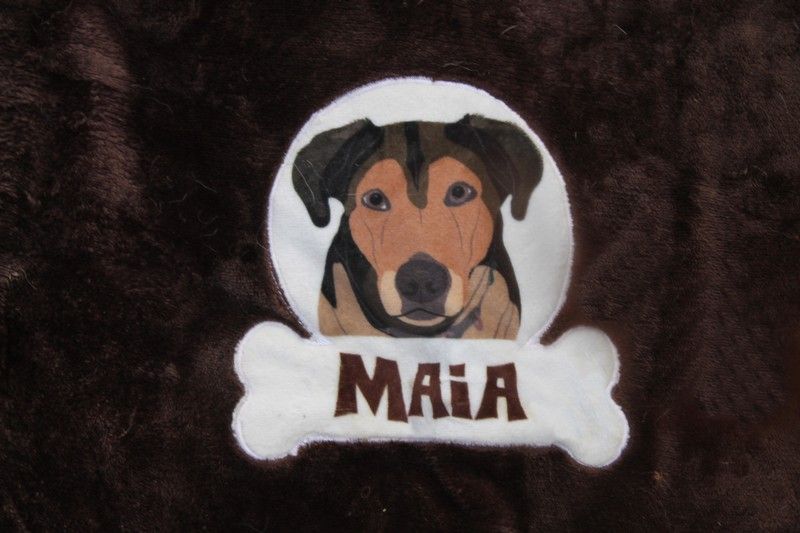 Seriously, check out this picture of her from when she was a pup! It's like they had a time machine or a crystal ball.
More than just the coloring, though, if you look at the pictures, you'll notice that they really captured her personality and expression. I was just so impressed! The bed itself is super soft and velvety, comfy for Miss Maia. Plus it's machine washable, making it perfect for crate training a pup who is still prone to accidents or an older dog who has the occasional oops moments.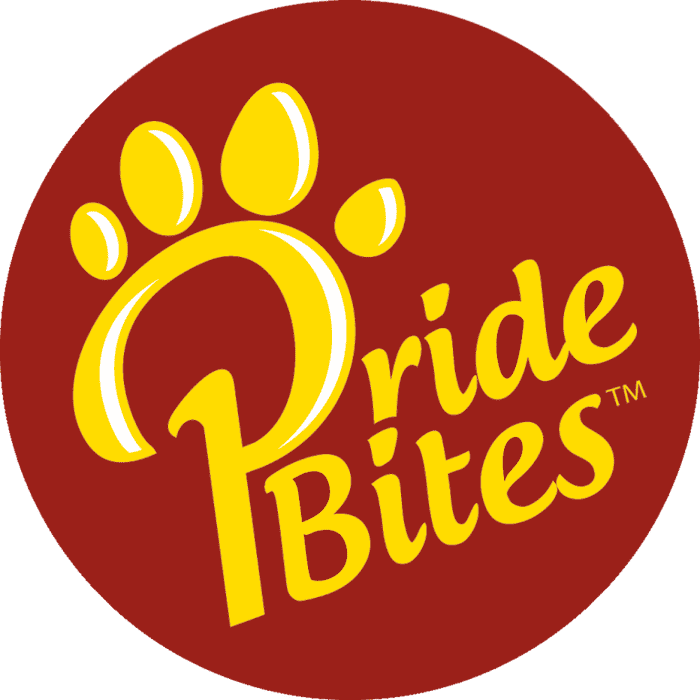 Ready to check out this awesome "As Seen on Shark Tank" company and personalize some cool dog gear for your favorite pooch? Head to the PrideBites website and check out all their great stuff.  Follow them on Instagram for fun updates!
Did you catch PrideBites on Shark Tank? Which of their personalized dog gear items would your pooch love? Tell us in the comments!
This is a sponsored conversation written by me on behalf of Pride Bites. The opinions and text are all mine.