Your family wants to bring home a large breed dog but want to avoid the added annoyance of shedding.  
Is that even possible?
To a degree, yes.  
There is no such thing as a completely non-shedding dog.  Even you shed!  
However, there are breeds who shed minimally compared to others.  
I have gathered a list of large dog breeds that  'do not' shed.
RELATED: 5 Ways to help stop your dog's shedding from spreading
 5 Large Dog Breeds That Don't Shed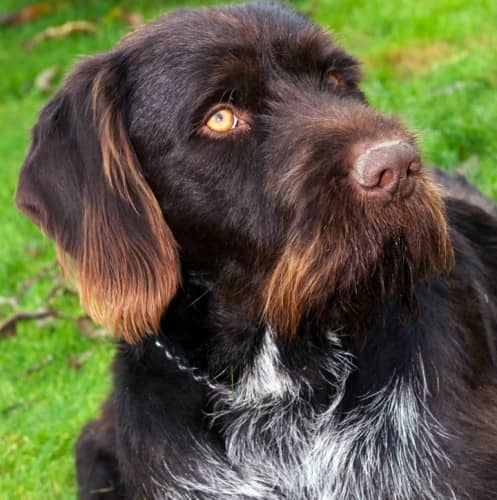 If you love the water, he might be a great fit as he does too!  
He is an excellent swimmer and retriever.  Toss a stick in the water and he will be happy!  

He is a sporting dog, so he needs exercise.  More than a daily walk.  He will love your active lifestyle.

His wiry coat won't be fully grown in until he is about 2 or 3, but he will still need to be brushed and groomed so he doesn't get matted.  

You won't find yourself going around your house vacuuming up his hair, he sheds minimally.
Want to learn more about this breed? Read our full guide: Wirehaired Pointing Griffon
RELATED: Most affectionate large dog breeds
Airedale Terrier:
Think of him as a magnet for stuff to get stuck to him.  If you take him for a walk in the woods, prepare to brush him after because he will most likely be covered in burrs!  

He has a wiry double coat a requires grooming so he doesn't end up with a matted coat, but his shedding is minimal.  

Your bigger problem might be that he will like to nose through the garbage and laundry!
Related: Complete List of Large Hypoallergenic Dogs
Standard Poodle: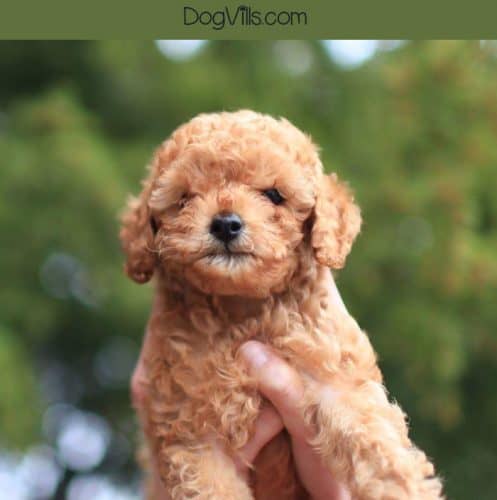 You might not think of him as a hunting dog due to the way his coat has been groomed, he looks more like he belongs in a penthouse in New York City, but it's true.  

He was originally bred to be a retriever dog, mostly for duck and birds.  

He will need grooming, so he can continue to look his best and his coat remains free of knots.

 Bonus!  He is considered to be hypoallergenic too!
Related: All You Need to Know About Standard Poodle Eye Problems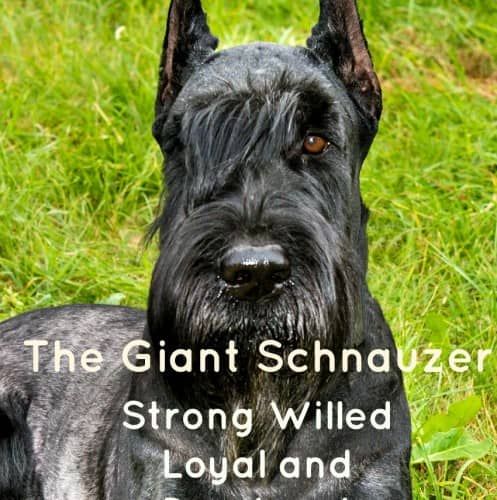 Not only does he shed minimally, but he is also a great dog for families who might have a member with allergies.  

I love the look of him, with his beard and bushy eyebrows, he reminds me of a lovable old man!  

He is a very loyal family pet, protecting your home and his family in it.  

He is kind of a big goofball too, so he is fun to have around.

 He will enjoy your active lifestyle, as he is a working dog.  Keeping him both physically and mentally exercised in important.
Related: Best Large Dog Couches
Bouvier des Flandres: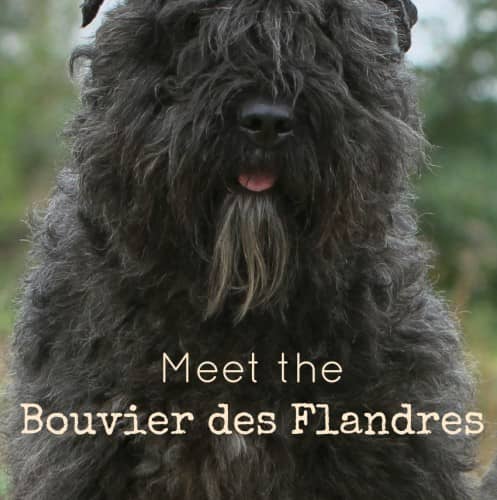 The more I see photos of the black beauty I want one!  
By nature, he is loyal, protective and gentle.   

He is an excellent guard and watchdog.  This is not something you have to teach him, nor will you be able to make him stop.  

His appearance and size can be intimidating to those who shouldn't be in your house.  

The Bouvier was bred to herd cattle and sheep and also pull a cart.  So he might be helpful if your kids are running in all different directions, he might try to herd them all back to one spot!  
Want to adopt this large breed? Learn more about it in our guide: Meet the Bouvier des Flandres

These are all great choices for minimally shedding large breed dogs.  
I love a large dog, and with the right training and early training, you are helping him to be the best he can be.  
And bonus, these guys don't shed much!  
What large breeds have you been the proud owner of?  Share your stories with us below in the comment section.  We love to hear from you!