If your dog eats bugs, you're not alone.
Dogs are a lot like toddlers, they put everything in their mouths, and they generally try to eat it.
Some people get very nervous if their dog eats a bug, and I can see why.
They don't know how it will affect their dog.
What if he has an allergic reaction?
What if he just gets sick and throws up everywhere?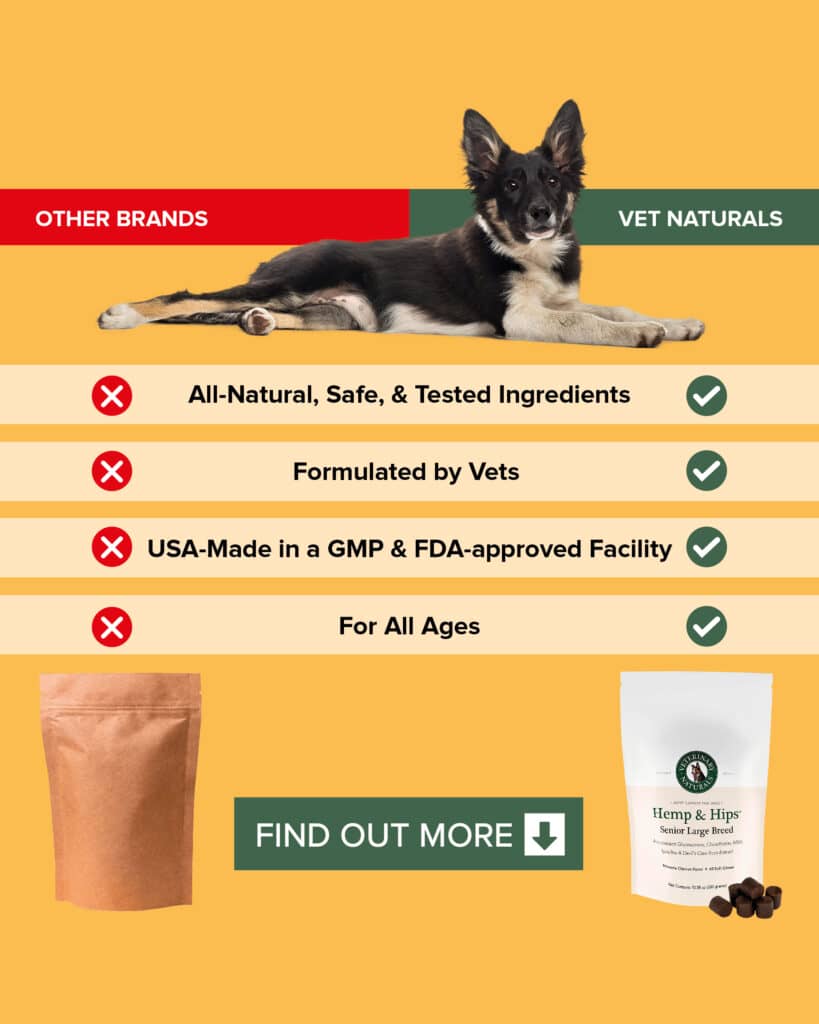 If you're worried about what could happen when your dog eats bugs, read on to find out when (or if) you should worry!
My Dog Eats Bugs! What Should I Do?
Affiliate links included below. If you make a purchase through these links, we earn a small commission at no extra charge to you. Thank you for your support!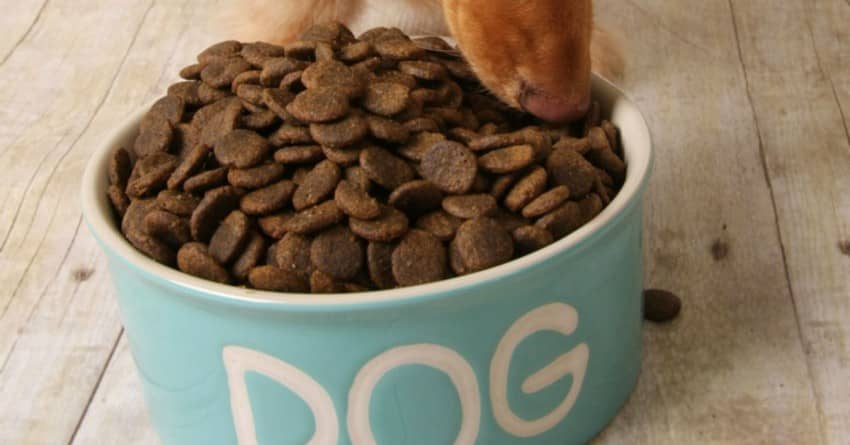 This post was inspired by a question that I saw on one of my favorite dog forums. The poster said, "My dog ate ants that were in her food. Should I do anything now?"
First of all, I recommend avoiding the issue of ants in food by storing your dog food in an airtight container. That way, you can eliminate at least one source of a bug buffet!
Now, let's talk about the unspoken part of the question: is your dog in danger from eating bugs?
Is it Dangerous if Your Dog Eats Bugs
In general, no, it's not dangerous at all.
Bugs have been a staple in human diets for centuries. In fact, one of the keys to foraging in the wild is looking for various bugs to chow down on.
Most of the time, your dog will be totally fine if he eats a bug or even a lot of bugs. They won't throw him into anaphylactic shock or cause some horrible GI upset. He will simply eat the bug and move on. However, it is best to try to stop him if you can just to be on the safe side, especially in certain instances.
For example, it's not the best idea for your dog to try to eat an insect which has a stinger or is otherwise toxic. Bees, wasps, hornets, spiders, and the like are all generally non-lethal, however, they can cause pain to your pooch if he gets bitten or stung.
Over my years of working at the vet, I saw many cases of dogs with localized allergic reactions. Most often those reactions were swollen muzzles due to the dog being bitten by a spider or stung by a bee or wasp while trying to eat them.
In all the years I worked there, we only ever had one concerning case. A dog had eaten a wasp, and it stung him in the throat on its way down. We were able to control the swelling, but he did have a difficult time breathing until the reaction was under control.
When to worry about your dog's bug-eating ways
As I said above, in general you have nothing to worry about if your dog eats bugs. However, there are exceptions to the rules beyond bugs with stingers. Let's learn a bit more about those exceptions.
1. Too many June Bugs
One potential danger comes from eating too many June Bugs. These bugs, also called May Beetles, are a large brown scarab beetle that usually comes out during late spring and early summer. They're nocturnal, so your dog will most likely run into them at night. If you're not sure what they are, check out this video:
While these bugs aren't toxic on their own, eating too many of them can cause an upset stomach, vomiting, and diarrhea, according to Dr. Marty Becker of VetStreet.
2. Too many bugs in general
If your dog chomps on the occasional harmless bug, you really have nothing to worry about. However, if Fido sees your backyard as an all-you-can-eat bug buffet,  you could end up dealing with a bezoar. These hard lumps of undigested bits and pieces form in the stomach and can cause a blockage. Your pup would need to eat a pretty large amount of bugs in a short time, though.
What You Should do if Your Dog Eats Bugs
There's really nothing to do if your dog eats bugs other than trying to limit his contact and watch him should he devour one. For the most part, nothing whatsoever will happen if your pooch scarfs down the occasional bug.
However, if you suspect your dog has eaten a stinging bug, be on the lookout for a swollen face or difficulty breathing due to being stung either on the snout or in the mouth or throat.
If you notice these signs, call your vet immediately and get your dog in ASAP. It's almost always nothing more than discomfort for your dog, but it's always better to be safe than sorry.
Does your dog eat bugs? Has anything scary ever happened because of it? Share your experiences below.