Are you aware of the fact that 80% of dogs over 3 years of age have an active dental disease?  This includes diseases such as a tooth infection, abscess, loose or cracked teeth, misaligned teeth, etc.
But, that's not all. Over 85% dogs above 4 years of age also suffer from gum diseases! 
Your furry friend may be in pain or discomfort but, you wouldn't see any sign of it until it's too late. No, the reason behind this isn't the owner's ignorance or negligence. Dogs are pack animals, and if they were to show any signs of pain or discomfort in the wild, they would get attacked. So, it is in your dog's nature to not show any signs of pain until they can't handle it at all.
So, what should you do? In this blog post, I'll help you nip dental disease in the bud by sharing with you a few tried and tested tips to improve your dog's dental health. Let's get started!
5 Tips to Improve Your Dog's Dental Health
Affiliate links included below. If you make a purchase through these links, we earn a small commission at no extra charge to you. Thank you for your support!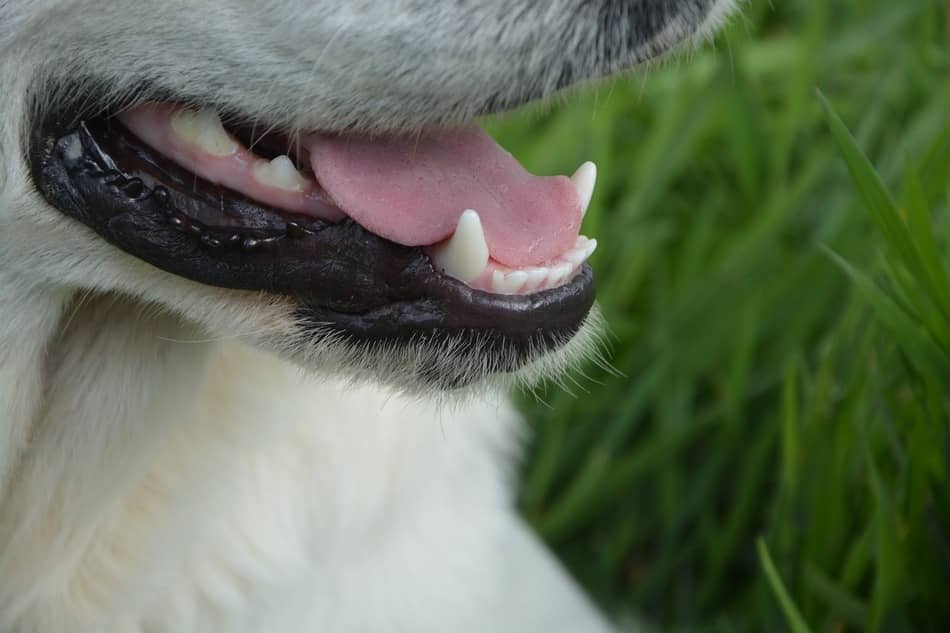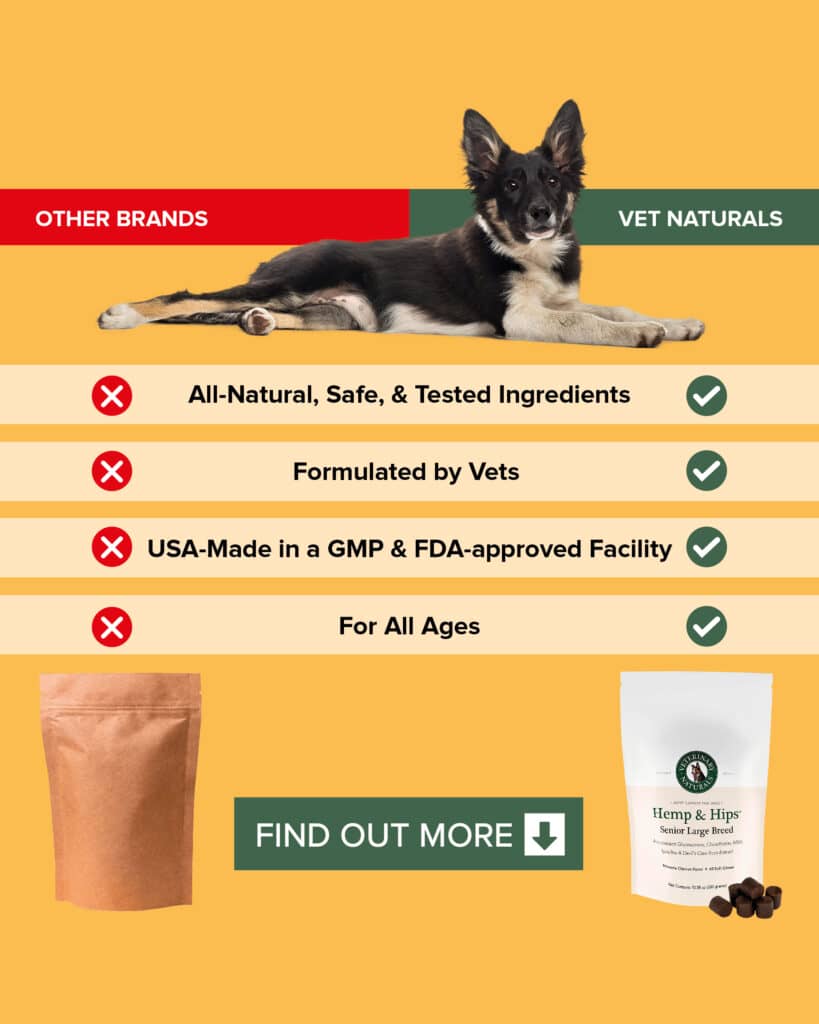 It is extremely important for you to pay attention to your dog's dental hygiene in order to stop dental diseases in the initial stages. A few small things when done consistently will save your little Fido from immense pain and you won't have to pay for expensive dental treatments and surgery! So, let's take a look at a few things you can start doing now.
1.  Regularly Brushing Your Dog's Teeth
Things you'll need: Dog toothbrush
and toothpaste.
Brushing your teeth is something that comes automatically to you every morning, right? After all, you need to be taking care of your teeth! Similarly, brushing your dog's teeth on a regular basis will help you keep the plaque and bacteria away from your dog's mouth. You could brush your dog's teeth daily. However…
Dog owners find good results even if they brush their pet's teeth 3-4 times a week. Here are a few things I'd like you to keep in mind:
Brush the teeth regularly and consistently
Never use toothpaste for humans as it can make your dog sick
Start brushing your dog's teeth in puppyhood if you want your dog to cooperate!
Moving on…
2.  Nutrition Goes a Long Way
Things you'll need: Good quality dog food
Feeding your dog the right kind of food is extremely important for him to have good and healthy teeth.
As you may already know, food contains macronutrients (carbohydrates, proteins, and fats) as well as micronutrients (vitamins and minerals) which need to be present in adequate quantities for your dog to be healthy. And Calcium is one of them and foods rich in Calcium promote strong bones and teeth.  Another thing to note is that some dog foods may contain a lot of sugar (a cheap additive used by companies to make the food taste better) which is definitely something you must avoid.
3.  Soft Foods and Treats
Things you'll need: Chewable dog treats and soft foods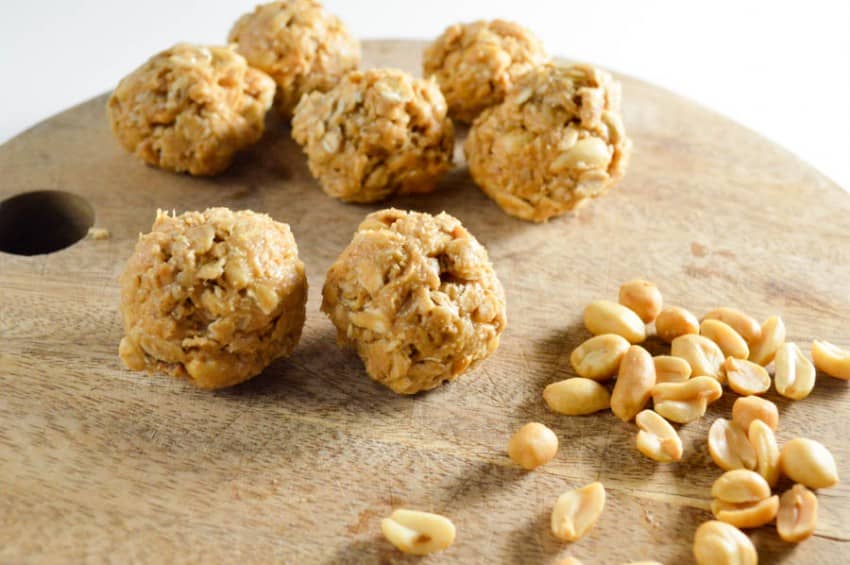 We all know how dogs just love food and treats! First-time dog owners usually don't realize that a dog's teeth aren't as strong as they think. So, they tend to give them bones to chew and buy hard chew toys for them to play with. And, that's how dogs get broken and chipped teeth!
Always keep in mind that your dog's teeth are strong but, they're teeth after all. You shouldn't give your dog bones as they're too hard (and a choking hazard!). I recommend that you buy calcium bone treats instead.
Other than that…
Some dog foods are too hard to chew for dogs. So, I recommend you to soften it by adding a little water to the kibble.
4.  Dental Chew Toys
Things you'll need: Dental chew toys
and rope toys
Dental chew toys are a fun way for your dog to improve his oral health. My dog just loves to play around with his chew toys and we make a game out of it! Rope toys work for your dog like dental floss works for you—they help remove plaque and also prevent tartar buildup. And, your dog gets to play!
5.  Regular Check-Ups
Things you'll need: A reliable veterinary dentist
You know how they say you should visit the dentist once in every six months, right? If you're like me, you probably delay the visit until it's been a year or two (oops!). You should visit a veterinary dentist every 6 months in order to keep your dog's teeth in check and treat dental problems in the initial stages.
Winding Up
I sincerely hope you found this blog post helpful and that you follow these tips to keep your doggy's dental health in check! If your dog is showing signs of dental discomfort and pain, you should go to the veterinary dentist immediately instead of waiting a day or two for it to pass as it means that your dog's been in pain for quite a while.
I would also recommend you to check your dog's teeth regularly so that you know what's going on—any redness and swelling should be immediately reported. It is your duty as a dog parent to keep your furry little friend healthy.
About the Author:  Monika Kucich is the owner of a pet blog called Animallama where she writes about pet care and shares her love for pets.
Do you have any tips or tricks which you like to follow? Let me know in the comments section!