Looking for a judgement-free guide to what you need to know about dog breeding?
While we personally advocate adopting existing dogs over breeding new ones, we also believe that knowledge is power.
Before you can decide if breeding is right for you, it's important to look at all the facts.
Today, Kristina from Barking Royalty is sharing everything you need to consider before opting out of spaying or neutering your dog.
Let's see what she has to say!
What You Need to Know about Dog Breeding
Getting a dog comes with several decisions that each dog owner has to make.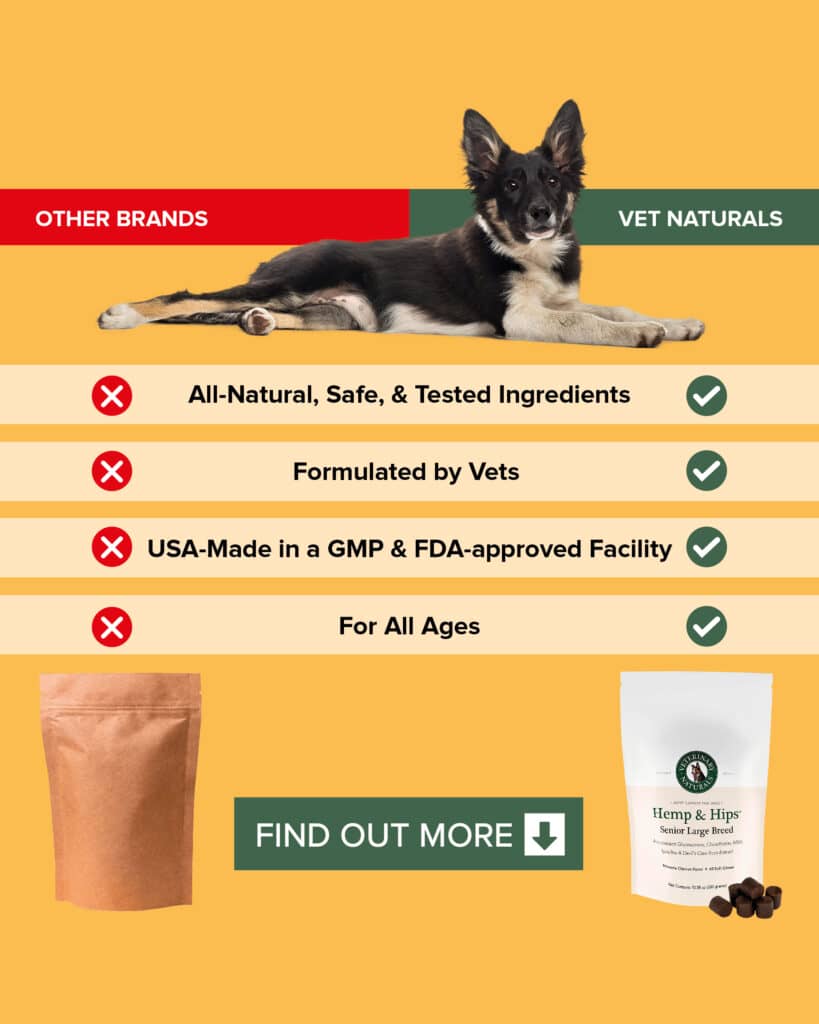 Should you feed him raw food or dry kibble food?
Should you hire a dog sitter when you're away for too long or choose a doggie daycare?
But, one of the biggest dilemmas dog owners have is whether or not to spay/neuter their pets.
Sterilizing your dog sure has a lot of benefits, but it can also bring some risks.
What comes along with this question is "Would I like to breed my dog in future?"
While breeders know that spaying/neutering is not an option for them, other dog owners can't make up their minds so easily.
Knowing that you might get a litter of puppies as cute as your dog surely sounds like a great idea.
Who wouldn't like to be surrounded with puppies for a couple of months at least?
However, deciding to breed your dog comes with a new range of responsibilities and some downsides too.
Before you decide to breed your dog, read and think about all these things you should know about dog breeding.
If You Want To Breed Your Dog, You'll Have to Deal with Messes or Weird Behavior
First thing you have to be aware of is the fact that if you decide to breed your dog, it means that you are giving up on spaying/neutering.
While intact dogs tend to be more active and remain fit until their older years, there are also some behaviors and natural processes that might be a little more difficult to deal with for the owners.
What to expect with intact female dogs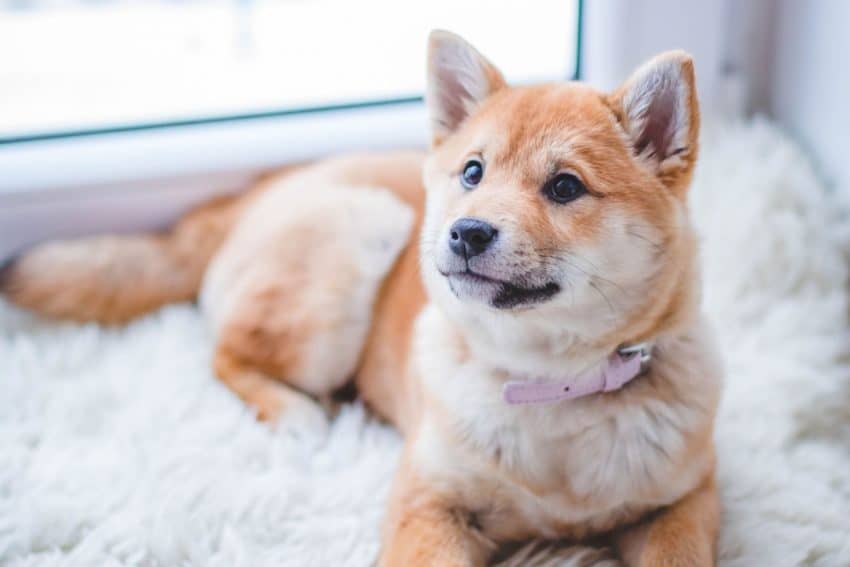 If you own a female dog, you will have to deal with your dog's bloody discharge for two to three weeks, twice a year.
This means you will have to clean more, provide additional pads and buy diapers designed for females in heat.
Also, you will have to limit your dog's outdoor activities in order to avoid unplanned pregnancies and roaming.
The heat cycle can last longer or shorter depending on your dog's breed, and this is also the time when your dog is ready to mate.
What to expect with intact male dogs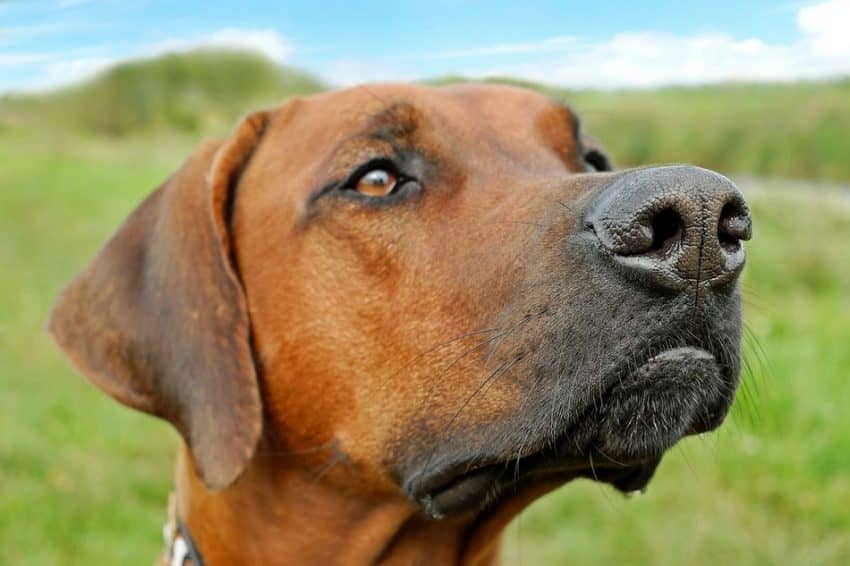 On the other hand, male dogs don't go through similar cycles, but the changes in their behavior are more noticeable.
A male dog could be more prone to roam in search of a female to mate with.
They also like to "mark" their territory, which can be anything from a tree in your yard to your favorite house plant!
Owners of male dogs should make sure their yards are properly and safely fenced and make sure to correct the marking behavior in time.
Healthy Breeding Can Start Only After Your Dog Fully Develops
Breeding is only safe for the dogs and their offspring when both parents have fully reached their grown-up size.
A lot of people often misinterpret their dog's weird behavior as a sign of readiness to mate.
However, all dog owners should know that sexual maturity occurs before the physical one.
And although your female dog got her first heat cycle (the evident sign of sexual maturity), it doesn't mean you should mate her.
The best age to start breeding a female dog occurs after their second or even third heat cycle. All responsible breeders follow the same rule with their dogs too.
Also, if your male dog is jumping on things and acting weirdly all of a sudden, think of it as puberty, and not the actual maturity to be bred.
Wait until your pup reaches 24 months of age and start looking for his mate partner only then.
Not Every Dog's Best Age For Breeding Is The Same
There are several things that determine when you should start breeding your dog.
In order to find out what is your dog's best age to breed, you should consider factors like your dog's breed, size, sex, and overall health condition.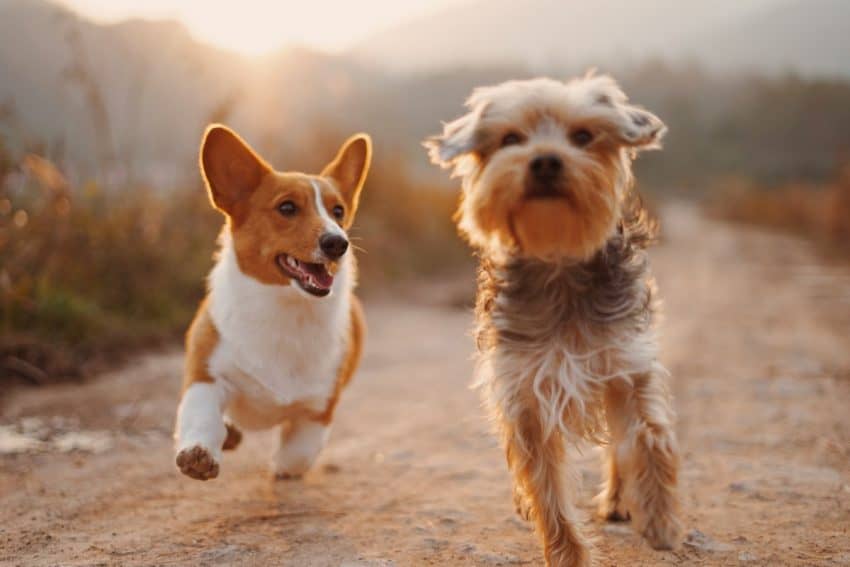 Your vet will surely tell you more precisely about it and let you know if your dog is ready to mate or not.
However, a rule of guidance is usually that you shouldn't breed dogs before 18 or 24 months of age. Small dog breeds, on the other hand, reach their physical maturity earlier than giant dog breeds.
That's why consulting your vet about the perfect time to start breeding with be the smartest thing to do.
Breeding a Female or a Male Dog Is Really Different
Once they reach their full-grown size, male dogs can breed an almost unlimited number of times.
It is good to know that it is not recommended to mate male dogs too often in order to preserve the quality of semen.
Also, dogs older than 8 years old shouldn't be used as studs.
Although male dogs can mate much more often than female dogs, it is only wise to establish a good frequency that will enable your dog to produce good quality semen for the new offspring.
On the flip side, breeding female dogs comes with more time limitations.
Female dogs should have a maximum of 3 or 4 litters in their lifetime.
Although they do not enter menopause like women, female dogs shouldn't mate after the age of 7.
This is because pregnancies, whelping, as well as breastfeeding, can be damaging to a female dog's health after a certain age.
These activities can drain a dog's energy and can affect her health.
Over Breeding Can Affect Your Dog's Health
Just like breeding too early may harm your dog, breeding too often might have some equally dangerous consequences on your dog's health.
Irresponsible breeders often use back-to-back breeding in order to have as many litters as possible.
Needless to say, this is not the correct way to take care of a dog.
Bear in mind that this is especially true for female dogs since male dogs don't go throw all exhausting processes of pregnancy, whelping and breastfeeding.
As a loving dog owner, you should know what is too much for your dog.
Having from 2 to a maximum of 4 litters of puppies is a good rule to follow.
Also, make sure your dog has at least two complete heat cycles between each pregnancy.
Dog breeding is not something to take lightly. By taking all of these things into account, you can decide if dog breeding is really right for you.
What are your thoughts on dog breeding? Share below (respectfully, please, I know it's a passionate subject).