Lately, I've seen a lot of people asking about Quercetin for dog allergies and whether it works. Quercetin is a naturally occurring substance in many fruits and vegetables and has recently found popularity as an all-natural antihistamine. That's because many people find that other antihistamines like Benadryl and Zyrtec either don't work, or their dogs build up an immunity. Anecdotal evidence has shown that Quercetin works well for many dog allergies.
Has anyone tried Quercetin to stop scratching? Been on human antihistamines from vet's advice and on 4th different brand and increased dosage. Not helping her.
I've heard stories of people using this supplement with a large success with their dogs, and, as I said,  I've been seeing questions like the above about it popping up more and more in the forums. That's why I decided a post about it would be in order. Even with the rise in popularity and interest among owners surrounding Quercetin for dog allergies, not everyone knows about it. So let's take a look at this substance and what it does.
What is Quercetin for Dog Allergies
Quercetin is a flavonoid which is found in many fruits and vegetables. This plant-based compound has powerful anti-oxidant, anti-inflammatory, and antihistamine properties. As I've said in past articles, dogs with allergies suffer from a cascade of symptoms which produce both inflammation and tons of histamine, which is why this flavonoid is so attractive for use in dogs with allergies.
What Does it Do
It's an antioxidant, so in the absence of any other issues, it already helps a body fight free radicals and cell oxidation. Also, the natural anti-inflammatory properties of Quercetin help reduce skin redness and irritation due to inflammation as well as inflammation in other tissues. Research has shown that this flavonoid can turn off histamine production to a certain degree. So in adequate amounts, it can suppress, or at least mitigate, the moderate inflammation associated with allergies. Another thing of note is that Quercetin helps to suppress the cellular activity related to inflammation, meaning that it helps to turn off both histamine and the cellular response to histamine.
How is it Used
Quercetin is available in supplement forms in varying dosages and both pill and capsule forms. They often have Bromelain added which helps increase the bioavailability, or ease of absorption, of the supplement. Bromelain has the bonus of also being a histamine inhibitor.
Quercetin and Your Dog
While Quercetin has been shown to be effective in reducing the irritation, inflammation, and itching that goes along with allergies, and although it is a naturally occurring substance, it's important not to begin giving it to your dog until you speak with your vet. The dosage of Quercetin needed to show a real effect can be upwards of over 500mg for a 70-pound dog, and it has been demonstrated to interact with antibiotics like Ciprofloxacin, a common antibiotic in veterinary medicine.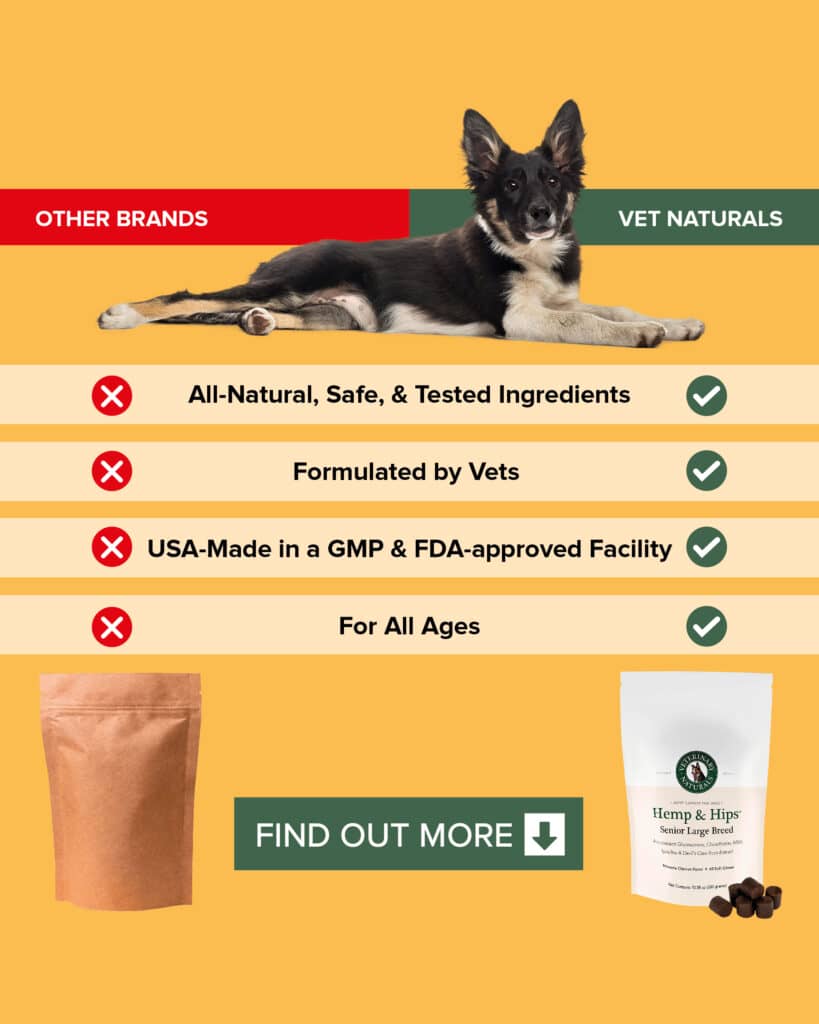 If your dog has mild to moderate allergies, and medications like Benadryl and Zyrtec haven't helped, ask your vet about Quercetin for dog allergies. Your vet can guide you through the process of deciding if it's right for your dog, and if it can safely be taken in conjunction with any medications your dog may be on.
Have you ever tried Quercetin for dog allergies? Tell us your experiences below.