Did you look at that title and think "how can you possibly love your dog too much?"
If you're like me, your dogs are a huge part of your family, and you can never love your family too much, right?
As I was reading through PawCulture™, though, I came across an article titled 5 Signs You're Smothering Your Dog by Caitlin Ultimo, that made me think perhaps it is possible to overdo it a bit.
As I started reading the first two signs, I smiled smugly to myself. "I don't do those things at all," I thought.
Then I reached the 3rd sign and thought "uh-oh."
If you're concerned that you may be overdoing it, read on to find out the signs!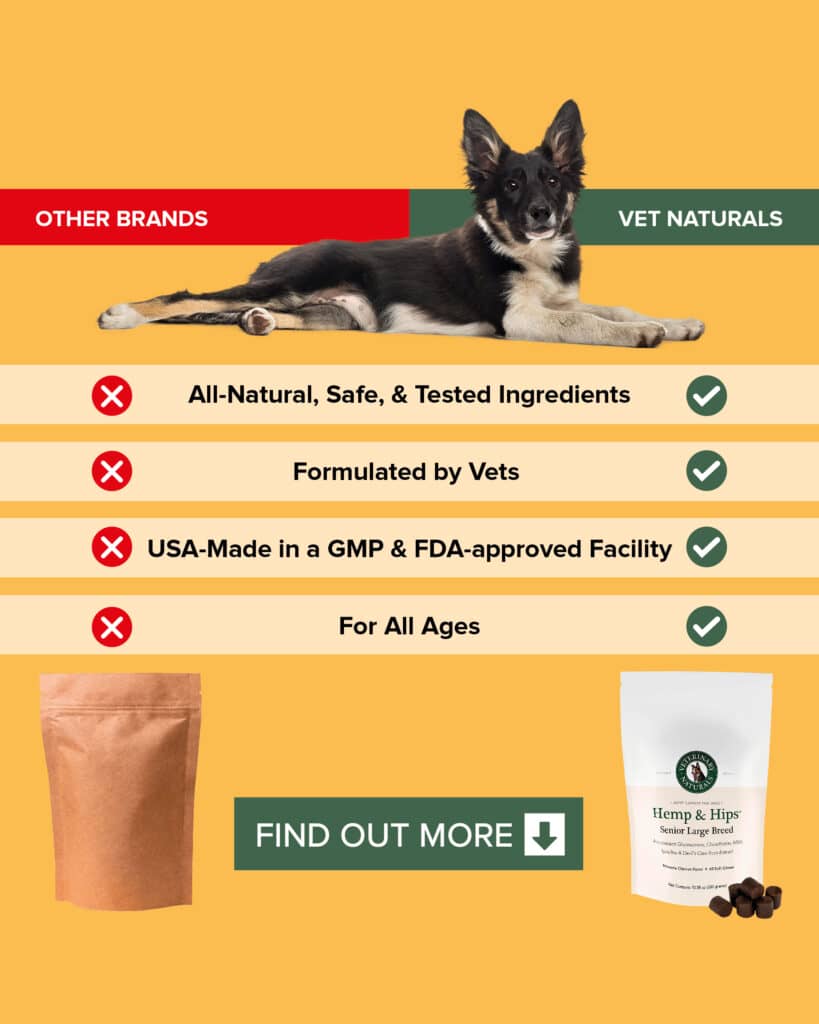 Related: Signs your dog is spoiled
Signs You May Be Loving Your Dog a Little TOO Much
Again, I find it hard to believe that I could possibly love my dog "too" much! However, I look at these signs as a hint that maybe, just maybe, I'm loving them in a way that's detrimental to their well-being.
Let's take a look at them and see if any resonate with you!
FYI: This post contains affiliate links. We earn a commission if you make a purchase, at no extra cost to you.
1. Taking them everywhere with you all the time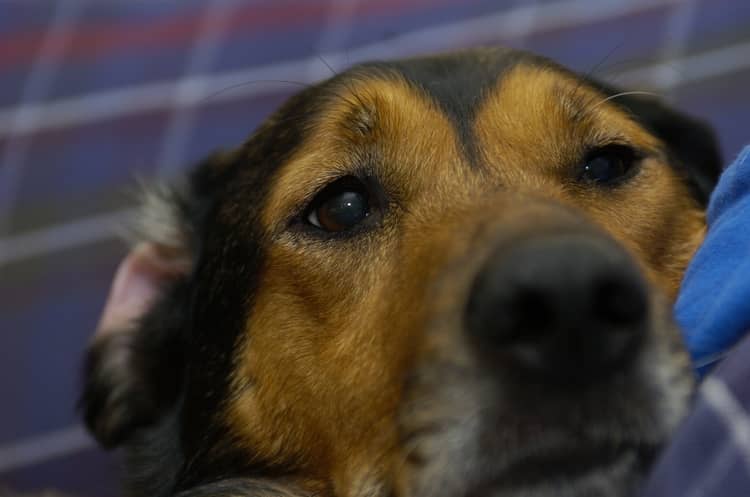 As I said, I read the first two and thought I was doing pretty well. I don't take my dogs everywhere I go because Cooper hates the car (I know, weird, right?) and Freya doesn't like to be separated from Coop.
Since the day we brought her home back in November, she's been practically attached to his side with Velcro.
The poor boy can't even go in the backyard to do his business without her following closely behind!
While there's nothing wrong with taking your dog on vacation or other outings, if you're popping your poodle in your purse every time you have to run to the grocery store, you may have a problem.
See, not only are you probably breaking about a dozen rules by sneaking your dog into places where she's not allowed (I've seen people walking through restaurants with dogs in their purses), poor Fifi can't really love being toted everywhere…literally.
She needs a little alone time and a chance to exert her independence. If you're really concerned about leaving her alone, hire a pet sitter.
2. Keeping them booked with a full schedule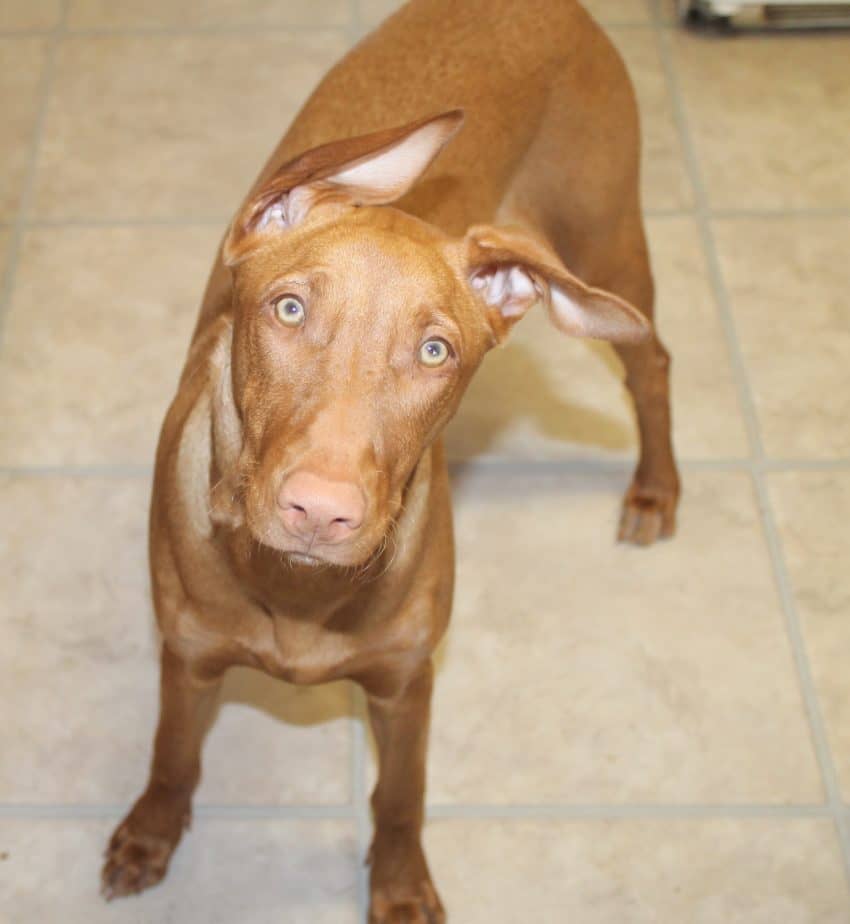 As far as overbooking my dogs, I don't even do that to my son, so again, no problem!
Socializing your dog is one thing. By all means, head to the park for a daily walk or sign her up for puppy playtime at a local trainer.
The problem starts when you've got Fifi booked for dog park time in the morning, puppy play classes in the afternoon, and a neighborhood play date in the evening…every single day.
Again, your dog needs a little alone time to just be a dog…and take a good nap or two! Seriously, when does she get to sleep???
3. Handing them everything on a silver platter
Then we get further down the list. I bet this is where you start to see some familiar signs yourself.
My dog Maia, who passed on back in July, was definitely a Silver Platter Princess. When she was a puppy, my ex-husband spoiled her so much that she wouldn't even get on the bed by herself if someone else was around to lift her up.
That was all fine and dandy when she was a 10-pound puppy, but she grew into a 65lb dog and I have a bad back!
4. Giving out the treats a little too freely
Further down the list, I hit another major uh-oh moment.
I give treats way too freely, and it's definitely made trainer harder than it has to be. Tasha, Maia and Cooper grew up getting treats just for being dogs. When we got Freya, we swore we wouldn't do the same thing. Three months later we're pretty much-doing everything we said we wouldn't do.
Old habits are hard to break.
5. Following the same route every time you take a walk
This one isn't so much an issue of you loving your dog too much as it is you loving your routine with your dog a little too much.
Just like you get bored of the same scenery every day, so does your dog.
So just because she really seems to love your tried and true path, switching things up gives her an opportunity to check out whole new worlds of sensory input!
It's such a simple way to show your dog that you love her just enough!
What's the problem with loving your dogs too much?
Maybe you're thinking "So what? So I love my dogs a lot? What's the big deal?"
I know I kind of thought the same thing. The big deal, though, is that what you think of as "loving" your dog may think of as "smothering."
As much as we anthropomorphize our dogs, they are not people. They have completely different instincts, behaviors, and feelings. Ultimo explains how our fervent love can actually be overwhelming to our dogs and, in some cases, even make them afraid of us.
So what can you do to show your love without overdoing it?
Ultimo has some great tips for dialing back your attention and affection to a more reasonable level. Some things are just common sense.
Don't give your dog a treat every time they make puppy eyes at you, and don't drag your pooch all over town every day.
Other things, though, were a bit more surprising. I had no idea that taking the same route too often could be a sign of smothering your dog. It makes sense, though. Dogs get bored just like people do, and while you think Fido may absolutely love your route and the people/things he sees along the way, he may be craving more adventure and excitement.
Did you see yourself in any of these signs that you're loving your dog a little too much? Share your thoughts below!