Knowing how to perform CPR on your dog is a life-saving first aid skill that every dog owner should have. Like human CPR, dog CPR can mean the difference between life and death in an emergency situation. It's been proven that using this technique could save your furry friend just as human CPR can save a fellow person. So knowing how important this doggy version of CPR is, let's take a look at how to do it.
Why is it so Important to Know Dog CPR
Just as it can save human life, CPR can also save the life of a dog. The concept behind CPR is not actually to revive the person or animal, as some think. Instead, CPR is designed to keep oxygenated blood flowing to the brain, heart, and other vital organs until more advanced medical techniques can be employed. Therefore, knowing how to perform CPR on a dog is just as important as knowing how to perform it on a human.
When to Administer Dog CPR
If you find your dog or another dog in distress, it's important to know if CPR is called for. Immediately check to see if the dog is breathing. Look for the rise and fall of breath. If you don't see that, hold your hand closely to the dog's snout to feel for breath. If the dog is not breathing, it's time to perform CPR.
How to Perform CPR On Your Dog
If you find that the dog is not breathing, then CPR is in order. Just as in humans, it's important to perform CPR on dogs correctly to achieve the desired effect – saving the dog's life. It's actually more important to know proper technique when performing CPR on a dog due to the different shapes that dogs' chests can have. Here's a great video that shows how to perform CPR on your dog. Check it out, then we'll go through the steps.
Find a Flat Surface
Once you've determined that dog CPR is called for, the first thing you need to do is find a flat, sturdy surface. This can be the ground for a large dog or a sturdy table for a smaller dog. The table should only be used if you cannot adequately perform the CPR on the smaller dog while he's on the ground. Just like humans, it's inadvisable to move an injured dog more than you have to.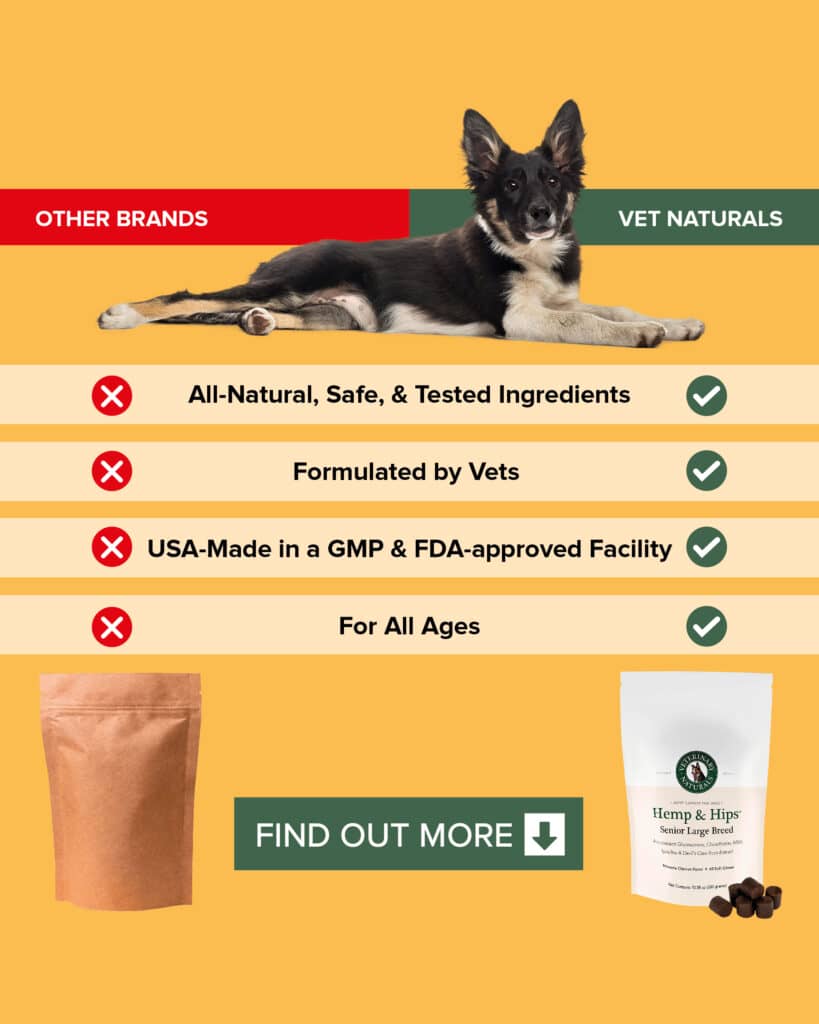 After you find a suitable surface, lay the dog down on his right side. The right side is an important note, as it's the heart side of the dog's chest.
Proper Hand Placement
Place your hands, one over the other with palms facing down, on the dog's ribcage over his heart area so that you can properly pump the dog's heart for him. A couple of notes here:
Use the one hand technique for small breeds and puppies. For the one hand dog CPR technique, wrap your hand around the sternum directly over the heart and squeeze.
For barrel chested dogs like English Bulldogs, dog CPR can be performed with the dog on his back like a human.
Compression
Now it's time to begin compression. You'll want to do compression at a rate of 100 to 120 compressions per minute. On each compression, be sure you're pushing down one-quarter to one-third of the dog's total body depth. You may or may not feel ribs creaking or possibly breaking. Do not let this stop you! This is common in CPR. Remember, it's better to have broken ribs and be alive.
Assisted Breathing
After 30 compressions, it's time to breathe for the dog. Hold the dog's mouth shut, making sure it is completely closed, and breathe into his nose two times. Be absolutely sure that the mouth is well and truly closed so that the air can adequately enter the dog's lungs.
Repeat
Repeat this process, continuing to perform dog CPR until the dog is responsive or until 10 to 15 minutes have passed. After that length of time, it is highly unlikely that the dog will survive, and if he does, he will have permanent, severe brain damage. That type of brain damage is catastrophic and no way for any beloved four-legged family member to live.
Dog CPR Saves Lives if You Know How to Do It
If you own a dog – even if you don't – I highly suggest learning and mastering how to perform CPR on your dog. Just as with humans, CPR can and does save the lives of our furry friends. With dog CPR, a potentially tragic situation can turn into a scary memory for both you and your dog who survived.
Do you know how to perform CPR on your dog? Has it ever helped you save a canine life? Share your experiences below.