What do you do if your dog is choking? A choking dog can need your help just as much as a choking human. But what the heck can you do about it? Believe it or not, the steps to help a choking dog are actually fairly close to the steps you'd take to help a person. Today, we're going to go over how to help a dog in this situation. We'll cover what to do, how to do it, and hopefully, how to succeed.
What Do You Do If Your Dog is Choking
Before we get into what to do if your dog is choking, let's take a look at the signs that point to possible choking. If a dog is choking and unable to get oxygen, he will often panic. Signs can include pawing at his mouth if there is something lodge in the back of the mouth or the throat. Signs can also include heaving, unresponsiveness, or unconsciousness. Let's now go over what to do if you suspect a dog is choking. It should be noted that you take great care when doing any of the following so you don't become injured by a panicking dog.
Check the Mouth
The most common cause of choking in dogs is the lodging of small objects like rubber balls, lumps of gristle, chew toys, or sticks in the back of the mouth and/or throat. So the first thing to do for a choking dog is to check the mouth. Open the mouth by grasping the upper jaw with one hand and the lower jaw with the other, being careful to keep the dog's lips OVER the teeth so that if he bites down, it will minimize any injury to your fingers.
After the mouth is open check it and attempt to remove any obstruction you find using your fingers. If fingers don't work, you can try a flat spoon handle to pry the object out. Throughout all of this be extremely careful to not push the object further down the windpipe.
The Doggy Heimlich for a Small Dog
This method actually in no way resembles the Heimlich, but it's the most effective way to attempt to clear the obstruction in a small breed choking dog. Simply lift the dog by his thighs and gently shake and swing him. Many times, this will be enough to remove an obstruction. It that doesn't work, apply forward pressure to the abdomen just behind the rib cage. Although you shouldn't be timid, be mindful of the size of the dog. You don't want to damage anything internally.
The Doggy Heimlich for a Big Dog
Never attempt to pick up a medium or large breed dog as stated for small breeds. Due to their weight, it could cause further damage. Instead, use the doggy Heimlich for a large breed choking dog. If the dog is standing, put your arms around his belly and join your hands. Make a fist and apply firm upward and inward pressure just behind the ribcage in an attempt to force out the obstruction.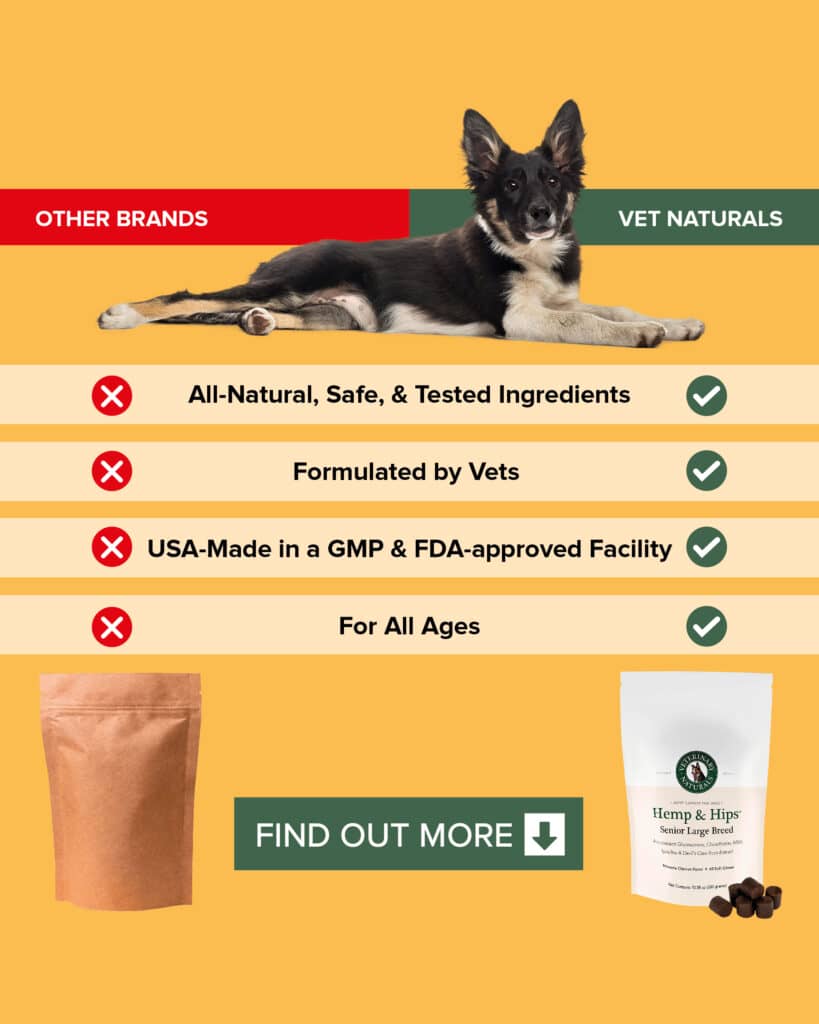 If the dog is lying down, place one hand on his back for support and use the other hand to apply the same inward and upward pressure that's mentioned above.
See the Vet
After the crisis has passed, it's quite likely that a choking dog will have some level of damage to his trachea. If you were forced to be extra forceful with your doggy Heimlich, the dog could also have bone injuries or, at the very least, soft tissue trauma. It is ALWAYS advisable to see your vet after any sort of emergency of this type or any emergency in general. Be sure to take your dog in right away after the event is over to ensure that any damage that occurred can be treated immediately.
Have you ever had to save a choking dog? Tell us your experiences below!