Should you consider getting a dog flu vaccine for your pooch? It's a really good question, especially since many dog parents may not even know that there is such a thing as dog flu. Jack Thomson,  the co-founder of Dailydogstuff, is joining us to talk about the virus that causes it as well as pros and cons of the vaccine. As always, please talk to your vet about your vet before making a decision about whether or not to vaccinate. This is intended as an informative article and not meant as medical advice. We know that vaccines are a controversial topic among dog parents and we can't make decisions for your dog. Only you can! Now read on to find out more about the dog flu and what you can do to prevent it in your pooch.
The Dog Flu Vaccine, Costs, Side-effects & Necessity
Vaccinations are imperative to keeping a dog healthy. Most puppies are given shots early on to prevent harmful and potentially deadly diseases. Dog owners must keep up with regular vaccinations and booster shots to ensure that their dog stays healthy. Depending on where the dog lives, certain vaccines are even legally required. But what about dog flu vaccines?
Most owners don't even realize that a dog flu vaccine exists. Humans often go in for yearly flu shots to fend off the latest strain, so why not give their furry friend the same protection? Canine influenza is relatively new. Since its discovery, canine influenza has spread throughout the country. Because it's not as widespread or known as its human counterpart, most owners are in the dark about prevention options.
Unfortunately, it's not uncommon for owners to be ill-informed about the sickness and how it manifests. It's important to understand the virus to make an informed decision about whether or not your furry friend needs the vaccination.
Since When was there a Dog Flu Vaccine?
Dog flu vaccinations have been around since 2009. They were created after a number of cases were discovered that same year. There are a few different types of vaccines available according to the specific strain of the virus. These strains include H3N2 and H3N8. The first vaccinations were created to fight off the H3N8 strain in 2009.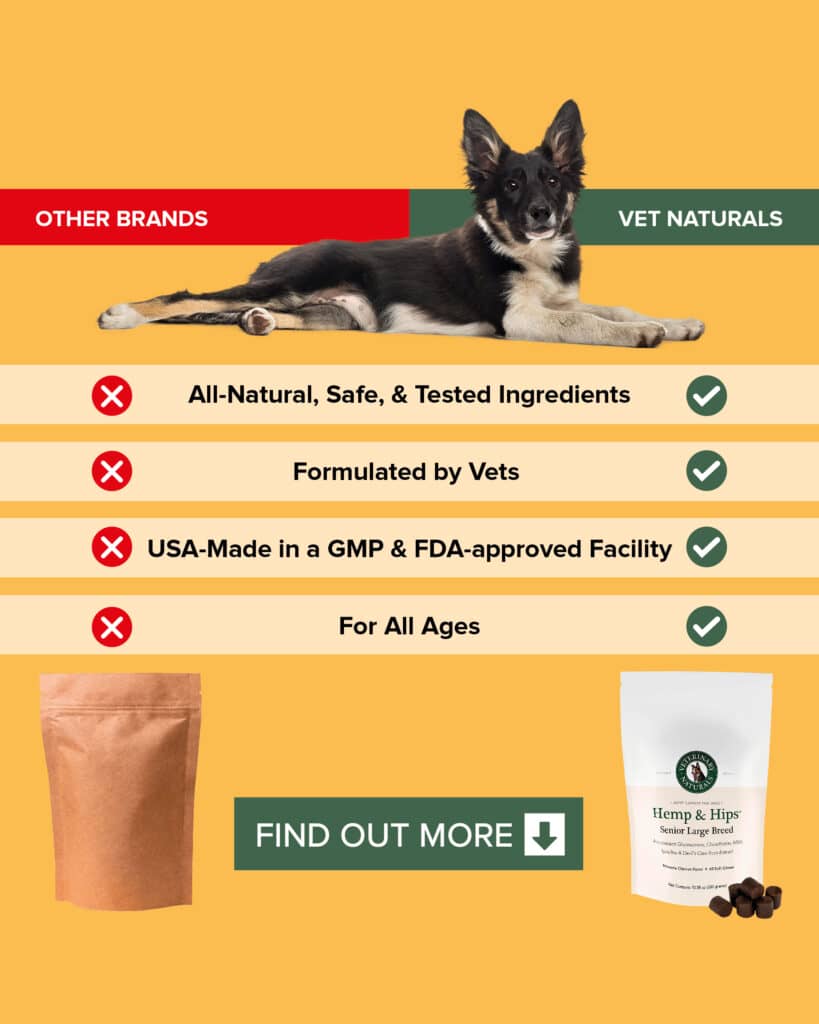 H3N8 Strain
The vaccine was created in response to the first cases found in the United States. In 2009, dog flu hit many dogs at a racing kennel in Florida. The virus came about through adaptive evolution. It started as a virus in horses. The H3N8 genome was originally found in the horses before it was transferred to a dog. The virus then adapted and evolved to target dogs specifically.
This evolutionary process occurred at the racetrack where the first dogs were diagnosed. The racing canines were close to infected horses. Unfortunately, the vaccination to treat the horses kept the viral proteins of the pathogen active, resulting in a mutated and evolved strain that targets dogs. In May of 2009, the USDA approved the first vaccine, created by the well-known drug company Intervet.
H3N2 Strain
The H3N2 strain has been around a bit longer than the H3N8 strain. It has been around as early as 2006. However, it was limited to dogs in Asia. It emerged in dogs suffering from a respiratory disease in China, South Korea, and Thailand. This strain is believed to have started as a variety of the avian flu that transferred through dogs. Like the H3N8 strain, the H3N2 strain likely spread to dogs in areas where live birds and dogs were kept in close proximity.
The strain was limited to Asia up until 2015. In March of 2015, an outbreak of the dog flu with this particular strain occurred in the Chicago area. The first vaccine was created shortly after that by Zoetis. It was granted a conditional license by the USDA. A few months later, another vaccine was made available by Merck Animal Health.
Is the Dog Flu Vaccine Effective?
The Canine Influenza Virus vaccine is not a core vaccine. It's completely up to the owner to decide if the dog should get it or not. The vaccine isn't designed to stop a dog from being infected, but studies have shown that it can reduce the length and severity of illness.
Typically, dog flu can cause high fevers, coughing, pneumonia, trouble breathing, and more. After infection, the virus incubates for up to four days, during which the dog is the most contagious. Symptoms of the illness can then last up to three weeks.
Successful vaccination can significantly shorten the duration of the illness. It makes it possible for the dog's immune system to take care of the virus on its own in a much shorter time. Vaccinated dogs will also reduce damage to the lungs and make them less likely to spread the disease. It won't prevent infection altogether.
Are There Side-effects?
As with any vaccine, the flu shot vaccination does come with its own set of risks. There are a number of side-effects that could arise from the injection the virus into the dog's system. However, most dogs will not experience adverse reactions. Fatigue is the most common side-effect to affect vaccinated dogs, but this issue typically resolves after a few hours. Smaller breeds are most susceptible to unfavorable reactions are smaller breeds.
Some side-effects of a dog flu vaccination include:
Fever
Vomiting
Pain
Respiratory issues
Swelling
Diarrhea
Anaphylactic shock
With that being said, owners should be wary about the injection. While the earliest vaccination from Intervet is USDA approved, the newest vaccinations only have a conditional license. Data is still being collected on the effectiveness and side-effects. Owners should also consider the number of vaccines the dog has. Too many vaccines can weaken the immune system and make it difficult for the dog's body to naturally fight off disease and infection.
How Much does the Vaccine Cost?
The exact cost of the dog flu vaccine varies based on location and facility. Typically, it ranges from $25 to $60. To be successful, dogs must receive two vaccination. The initial injection is done first. It's followed by a booster two to three weeks later. Owners can choose to get additional boosters every year to ensure that the vaccine is still effective.
Is it Really Necessary for Your Dog?
The truth is, the vaccine isn't needed for every dog. The virus is more prevalent in some geographical regions of the country than others, including the Chicago area where the latest outbreak occurred. With that being said, dogs that are around other dogs on a regular basis can benefit from vaccination.
Canine influenza spreads like any other virus. It can be spread through coughing, sneezing, licking, and infected surfaces. It can stay alive for up to 48 hours on infected surfaces and up to 24 hours on clothing. The virus commonly spreads in facilities that have multiple kennels. This includes grooming facilities, boarding houses, and much more. Because the virus takes up to four days to incubate, it can spread quite rapidly before any symptoms are evident. Dogs are the most infectious during this incubation period, so it can be difficult to pinpoint when or where a dog is infected.
It's all a matter of lifestyle. If the dog is around other pups on a frequent basis, it may be worth the investment and protection. However, dogs that never visit a kennel may not need it at all.
All in all, it's up to the owner to decide if their dog needs a vaccination. While it is a serious illness, the virus has a very low death rate of about 10%. It's also not possible to spread to humans. While the vaccination can be great for an added layer of protection, dogs are fully capable of healing themselves. With a healthy diet, plenty of rest, and isolation to prevent further spreading of the virus, dogs can recover fully with no issues.
Jack Thomson is the co-founder of Dailydogstuff, a convenient resource for training, caring and feeding dogs of all breeds in all stages.