When it comes to adopting a pet, it is crucial to know every little detail you can learn about that specific animal. Whether it is a pet dog, cat, or even a pet fish! Every living being has unique qualities and traits. So, different animals— and in this topic, dog breeds need different approaches, especially regarding how to care for that specific breed.
In this specific topic, we will explore the life of a Boxador dog. The fun-loving but protective dogs from the working group. A mix breed of two purebreds. Do you know what these are? The clue is right on their name!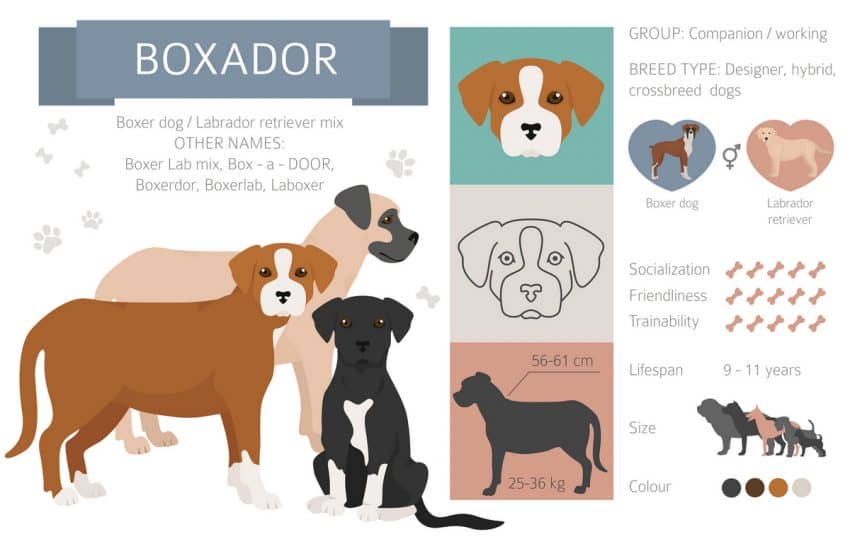 Content & Quick Navigation
What exactly is a Boxador?
The Boxador (also known as the Boxerlab, Boxerdor, and Laboxer) is a mixed-breed dog resulting from a cross between two purebreds: the Boxer and Labrador Retriever. Two of the most famous pet dog breeds in the US.
Easy to remember, right? If you plan to own one, though, learning this basic knowledge is not enough. Let's dig more to understand this dog breed. This is getting more interesting!
Boxador History and Origin
Boxadors are the result of intentionally breeding from their parent purebreds by the designer breeders in the 1990s. Specific birthplace is yet to be known, but some believe their breed started in America. To know more about Boxador dogs, let's learn about their parents' breeds. The Boxer and Labrador Retriever.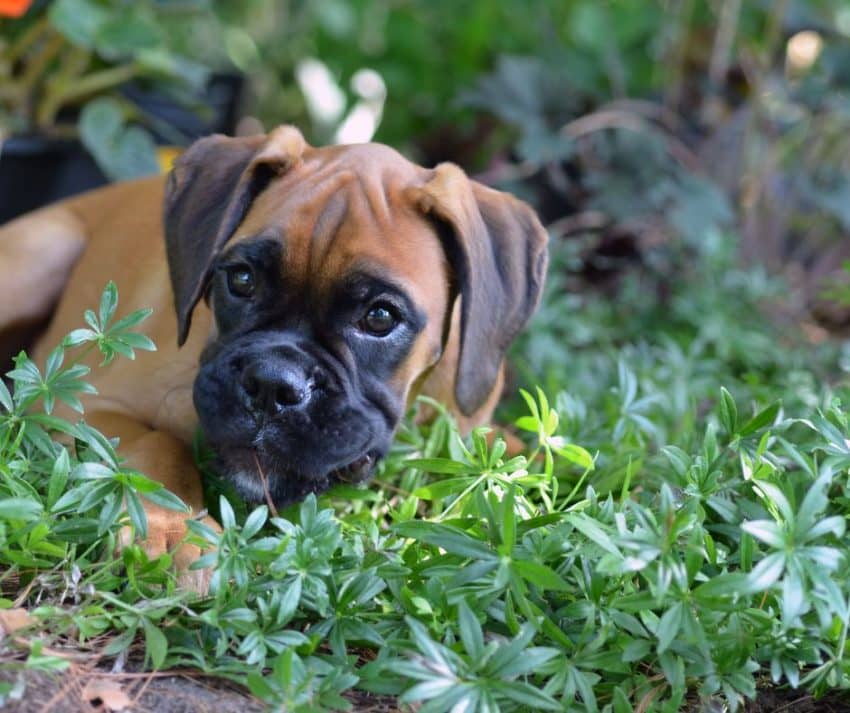 The Boxer
Some say the Boxer descended from the Tibetan Mastiff. Some theories put him as a distant relative of the Dogue de Bordeaux. Others say that they actually originate in Germany, where they bred down from the larger Bullenbeisser. In fact, they played important roles as military dogs during the first World War!
However and wherever they originated, there's one thing everyone agrees on: Boxers are very loyal, hardworking, and affectionate dogs. They're not all-work-no-play by a long shot, though! This breed is pretty well-known for its zany antics and great sense of humor! Don't believe me? Check out the video below for a compilation of Boxers doing what they do best…being silly!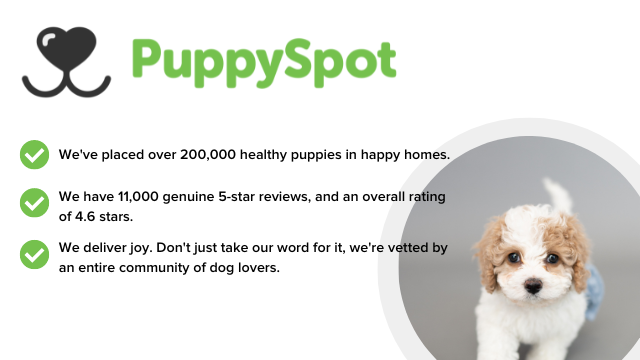 The Labrador Retriever
Where the Boxer's origins began somewhere across the Atlantic, the world's most popular dog breed, the Labrador Retriever, originated on this side of the "pond." Specifically, in Newfoundland, Canada. Originally called the St. John's Dog, they have a very fascinating history dating back at least 500 years.
While the original St. John's Dog died out in Newfoundland, many travelers took the Lab breed back to England and elsewhere in Europe in the 1800s, where they continued the breeding program. The first examples of the lab were medium-sized and black, with an excellent ability to retrieve game. They were also very helpful when working with fishermen because they are excellent swimmers with no problem swimming even in icy waters.
Labs consistently top the "most popular dog breeds" lists year after year, and it's easy to see why. They're affectionate towards everyone (especially children) and great with other pets. Their "eager-to-please" personalities make them highly trainable, too. Like the Boxer, they're also pretty well-known for their hilarious antics, as evidenced in the video below.
Now that we know a little more about the Boxer and the Lab, let's see what happens when we put them together!
ABOUT THE BOXADOR
Since Boxadors are a mix of two pure breeds, they're not recognized by the AKC. However, the American Canine Hybrid Club (ACHC), the Designer Dogs Kennel Club (DDKC), and the Dog Registry of America, Inc. all recognize them.
Let's start with some basics, then we'll talk specifics.
Boxadors at a glance
| | |
| --- | --- |
| HEIGHT | 23-25 inches |
| WEIGHT | 50–80 pounds |
| LIFE SPAN | 12 to 15 years |
| COAT, COLOR | Short; black, brown / chocolate / liver, gold / yellow, fawn, white |
| TEMPERAMENT | Friendly, playful, outgoing |
| OTHER TRAITS | Intelligent, loyal, high energy, can be aggressive |
| BREED GROUP | hybrid |
How big is the Boxador?
Typically, it's hard to say exactly how big a mixed-breed dog will be because it really depends on which traits they inherit from which parent. But since Boxers and Labradors are roughly the same size and weight, we can get pretty close.
Both Boxers and Labs stand between 21-25″ and weigh between 65-80, with males tending more towards the upper numbers and females towards the lower. So, it's safe to say that a Boxador will follow the same height and weight trends. Check out the video below for a closer look:
Boxador Appearance and Physical Characteristics
Let's begin with the coat. Boxadors typically have fairly low-maintenance short, straight, and shiny fur that varies in different colors and patterns. It can be brindle or bicolor. Given their parents' active natures, it shouldn't surprise you that Boxadors have strong and athletic bodies. They're also typically muscular and toned.
Compared to the purebred Boxers, the Boxador's muzzle is a bit longer. However, it's still shorter than a Lab's. Even if they have the longer snout of the Labrador retriever, they will still likely have the Boxer's signature droopy jowls. The most common eye color of the Boxadors is brown.
Boxador Temperament
Boxadors are a great choice if you're looking for a guard dog that's also great with kids. These intelligent pups are extraordinarily loyal and loving. Still, they can also be mischievous and destructive when they aren't getting enough attention or exercise.
Beware of separation anxiety, though. Boxadors don't do well when left alone for long periods, so this breed might not be the best choice for those who are away from home for extended periods of time or who travel frequently. Having another dog or pet around can help keep your Boxador company while you're away.
How Healthy are Boxador Dogs?
These hybrid dogs are actually prone to inherit the health conditions that commonly affect their parent breeds. The two biggest concerns are hip and elbow dysplasia. Depending on which genes they inherit, they may also be prone to cataracts, bloat and corneal dystrophy. So it is best to do checkups occasionally, especially on their eyes, heart, hips, and elbows.
These dogs also require their much-needed TLC from their owners since they are prone to separation anxiety that can lead to depression and/or unwanted aggression.
Boxador FAQs
How much do Boxadors cost?
Now that we have learned about the Boxer-Lab mix breed and finally were captured by their charisma, it's time to have an idea on how to adopt one. Typically, a Boxador puppy costs $500-$800 but can also cost up to $2,000.
 Do Boxadors get along with other pets?
YES, as long as they're trained to socialize with other dogs from puppyhood.
Are Boxadors hypoallergenic dogs?
Think the boxer-labrador mix sounds perfect for your family? Before you start shopping, please consider checking your local shelters and rescue groups. Sure, the Boxador may have a cutesy designer dog breed name, but they're still basically just mixed breeds. So, it's entirely possible that a local shelter has one and doesn't even know it.
Do you have a Boxador? Help others considering the breed out by sharing your thoughts and experiences below!