In the past, we've talked about what dog breeds are best for busy families, but what about the best dog for a single working female or a single man?
Dogs can bring a lot of joy into your life and it is the reason why people enjoy having them around, but some people worry about leaving their dog home alone.
If you are working full time you might think they are lonely, being left at home for hours, or you might have to sacrifice your lunch break to pop home and see them.
However, there are certain breeds of dog which prefer to be left alone and are relatively low-maintenance.
For these reasons, I think the following breeds are perfect for both men and women who work full time and are away from home a lot.

Best Dogs for a Single Working Female or Man
Let's get right to the point, shall we? While each of these breeds make excellent dogs for single people as a whole, every dog is different.
It's entirely possible to find a dog in these breeds that abhors the singleton life just like it's possible to find, say, a lab, that just adores hanging with one person.
Now that we got that out of the way, let's get to the dogs! Hey, that's why we're all here, right?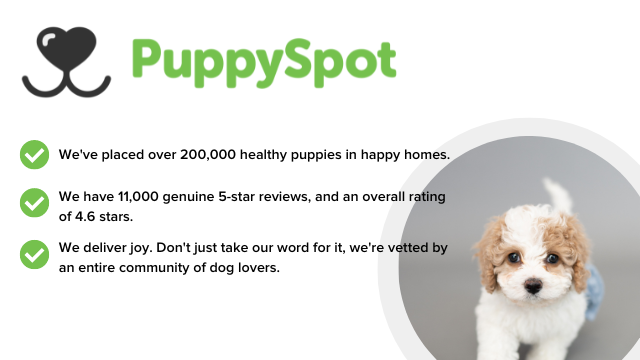 1. Chow Chow
Chow Chows are one of the fluffiest dog breeds around and most people just want to give them a squeeze.
However, something that isn't very well known about this breed is they apparently don't love physical affection as much as other dogs.
This makes them great for being left alone throughout the day while the owner is at work.
They are very independent and will keep themselves occupied, mostly by falling asleep on the sofa.
Unfortunately, this breed may cause problems with your home owners or renters insurance, as they're on the "aggressive dog list" for many companies.
2. Basset Hound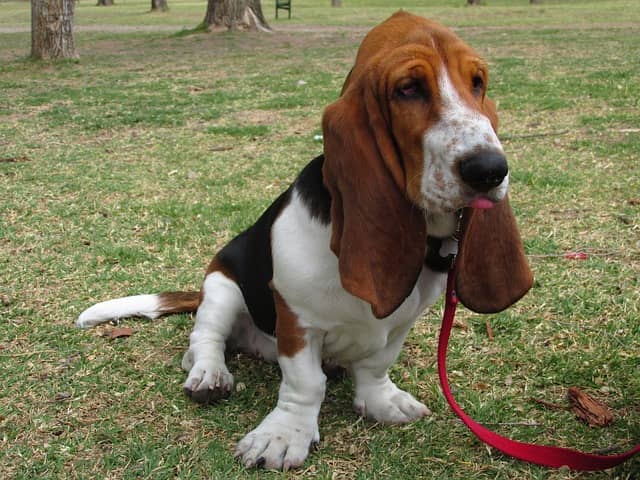 Most people wouldn't think of the Basset Hound straight away, but they don't have a lot of energy and makes them a great choice for people who are away from home a lot.
They are more than happy to relax and spend their days sleeping, making them a top choice for the best dog for single working person.
Of course, they need to be walked regularly as they are prone to obesity-related issues, but they are very adorable.
3. Shiba Inu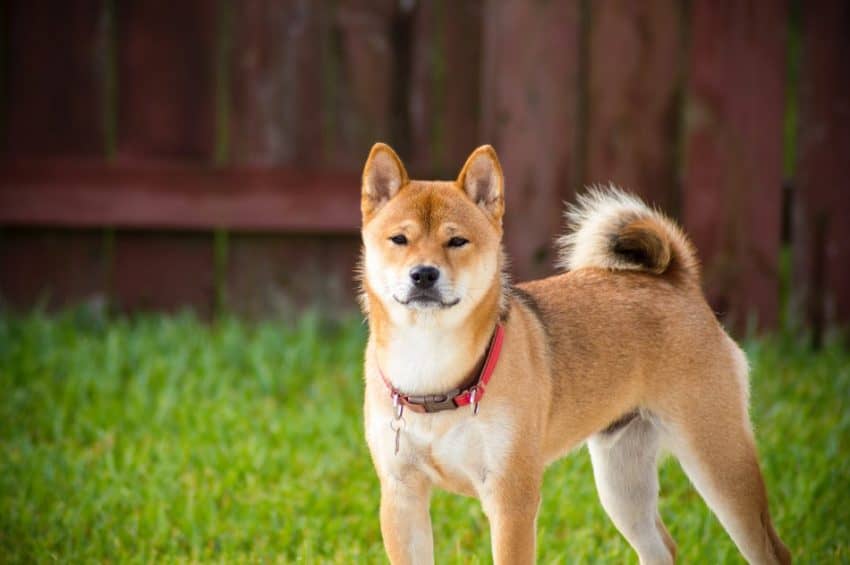 The one thing Shiba Inus are known for is being extremely independent.
Sometimes this can make them seem less affectionate towards their owners compared to other breeds, but this means they can be alone for a long time.
If you decided to get a Shiba Inu, make sure the house is secure as they are known for chasing anything that catches their eye.
If I had to choose the best dog for single guy in an apartment, it would be the Shiba! In fact, I had a single male friend who owned one and he was all about his dog.
I believe that pup had more Facebook friends than he did!
4. French Bulldog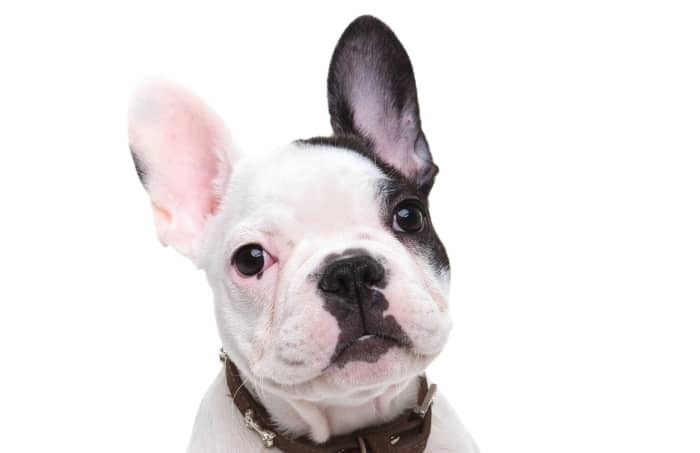 If you prefer manly small dog breeds, you really can't go wrong with a bulldog. The really are cool dog breeds for guys!
French Bulldogs have grown in popularity in recent years and it's easy to see why.
They are extremely adorable, but they are also great for people who work full time because they don't crave a lot of attention.
This means they are happy to do their own thing while their owners are out of the house.
They're also one of the most "one person dog breeds," as they tend to attach to a specific person, which is great since you're the only person in the house!
5. Bullmastiff
Although he's not really an apartment dog, I love the bullmastiff as a top choice for the best dog for single older man.
Slightly bigger than some of the other breeds on this list, the Bullmastiff was originally trained as a guard dog, but they are also happy to be stuck in a household for a long period of time.
They will need lots of affection once the work day is done, but they love to relax inside.
They don't have a lot of energy, which means they are fine to be stuck inside, but they will also enjoy a fenced yard.
6. Shar Pei
Not only are Shar Peis great for new dog owners, but they also make great companions for people who are away for long hours.
You will need to train them well so they know who the alpha is, as they will then manage the household while you are gone.
Unfortunately, they won't be able to do any chores you've been putting off.
7. Labradoodle
A Labradoodle is a mixture of a poodle and a Labrador, taking the best of both breeds.
They are extremely intelligent and loyal but also understanding when it comes to being left alone.
They know that you will be back eventually and until then they are likely to relax in that perfect spot on the couch.
8. Irish Wolfhound
Irish Wolfhounds are known for their shaggy hair and gorgeous eyes.
Most people think that because they are quite a big breed they need lots of walking, but they are happy to lounge throughout the day.
However, as these dogs can weigh up to 200 pounds, it's probably best not to own one if you live in an apartment.
9. Greyhound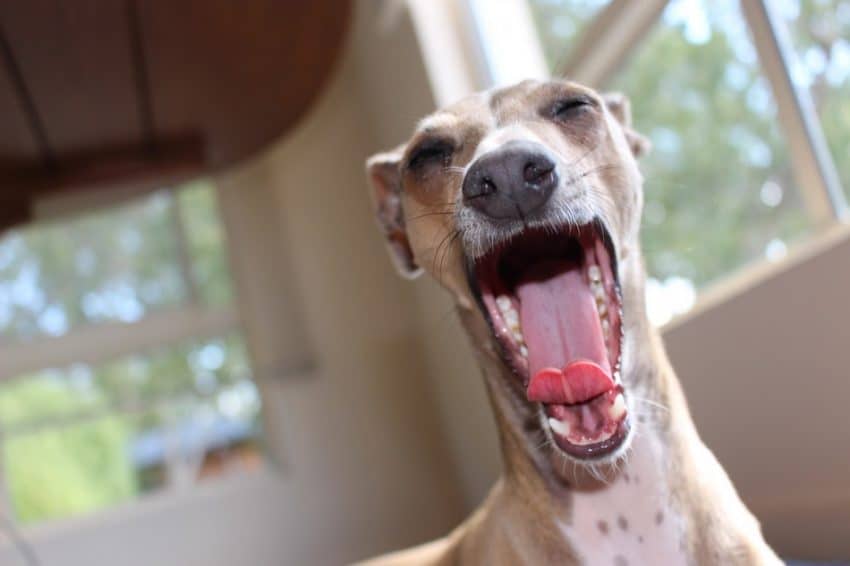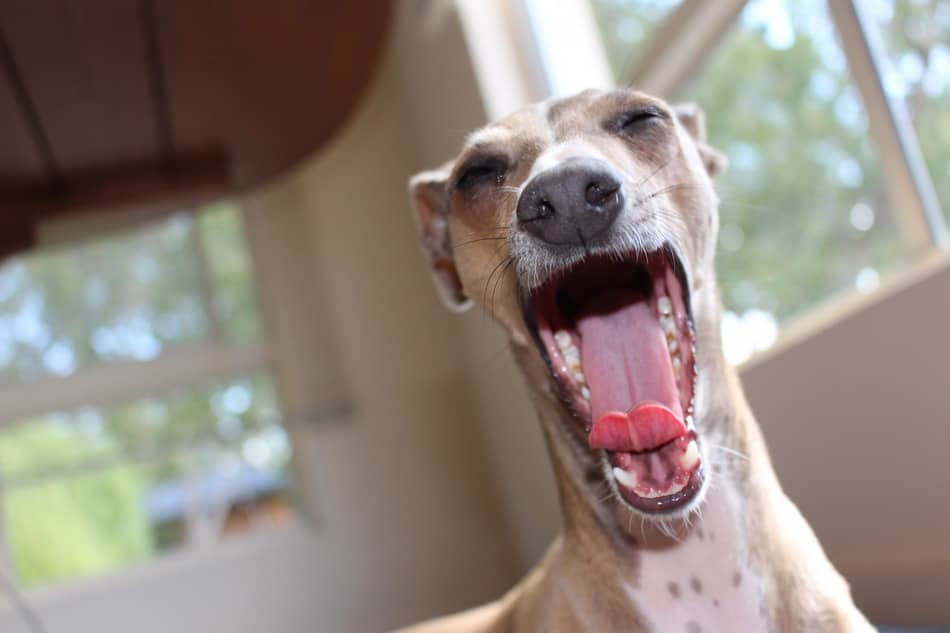 As Greyhounds are often used for racing, there is this idea that they are extremely active, but this isn't the case.
In fact, they really like to relax in their free time while their owner goes to work. Of course, they will be ready for a walk as soon as you get home though.
10. Dachshund
Finally, we have the Dachshund. These little dogs not only love to be curled up on their owner's lap, but they aren't very high maintenance when it comes to exercising.
They are more than happy to sleep in a comfortable bed until their owner gets home.
All of these dogs are extremely adorable and loving, with each one being suited to staying home alone.
Do you have any other picks for the best dog for a single working female? How about a single man? Share below!