Get ready to say "awww," you're going to love these adorable Valentine's Day gifts for pitbull lovers!
They were created just for you by fellow pit parents!
Whether you're buying a gift for your favorite dog mom or just a little something special for yourself, you can't go wrong with these mugs and tees!
Let's check them out, then you can tell me which one is your favorite!
Find gifts for all your favorite pet lovers in our new shop: Cat Dog Gifts! 
10 Valentine's Day Gifts for Pitbull Lovers
This post contains affiliate links. If you make a purchase through these links, we earn a small commission at no extra charge to you.
A couple of quick notes:
Most of these mugs and tees are available on both Amazon and in our store.
If you buy from our store, you get free shipping on all orders $50+
The "Buy Now" button takes you to our store. You'll see the Amazon "ad" under that if it's available on Amazon.
1. Blue Nose Pitbull in a Pocket Coffee Mug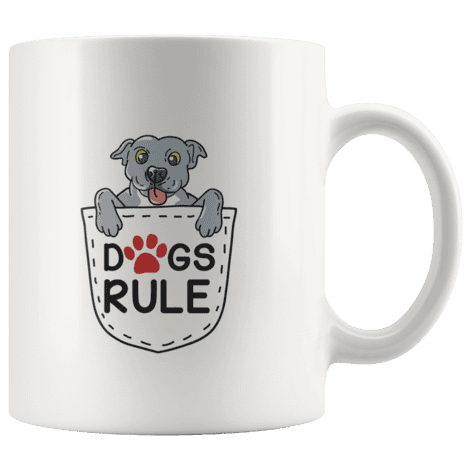 This is a super cute blue nose pitbull in a pocket, isn't it?
This one says "Dogs Rule," but we also have the Pocket Pit with other sayings on the pocket! Or, if you prefer, no saying!
Check out the entire Pocket Pitbull collection!

2. I Love my Deaf Dog T-Shirt
This pitbull lovers' shirt is perfect for parents of deaf dogs! If you love it, check out our other deaf dogs gift ideas!

3.  Proud Pitbull Parent shirt
This shirt says, I'm a proud pit parent and I want to tell the world!" Okay, so it just says, "Proud Pitbull Parent," but the sentiment is there!
This one is available on Redbubble  and our store! Don't miss all our great dog lovers' gift ideas while you're visiting our Redbubble shop!

4. Heart with Pitbulls Mug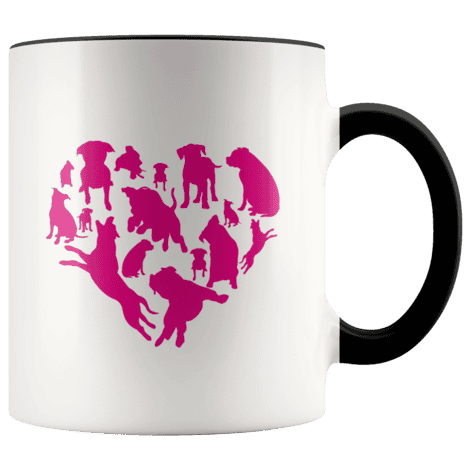 Nothing says Valentines Day gift ideas for pitbull lovers like a heart made up of pitties!

5. Deaf Dogs Hear with Their Heart Pitbull Mug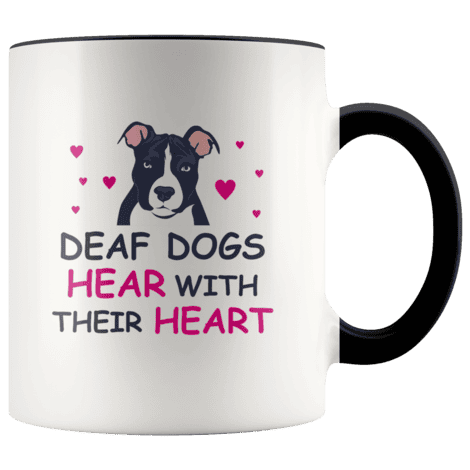 Another wonderful idea for parents of deaf pitbulls, this one comes on our new accent mug! So cute and stylish!

6. My Dude Must Love Pitbulls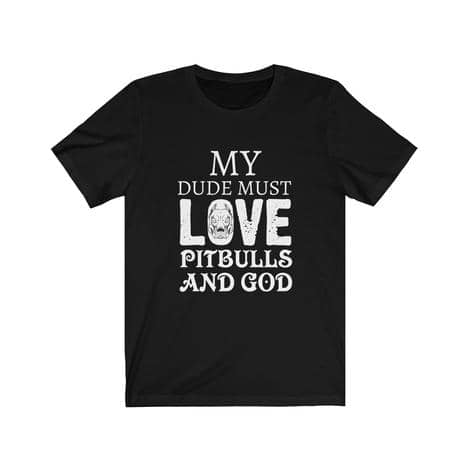 Need the perfect gift for a Christian woman? This mug is super cute and really says it all!

7. My Pitbull is my Valentine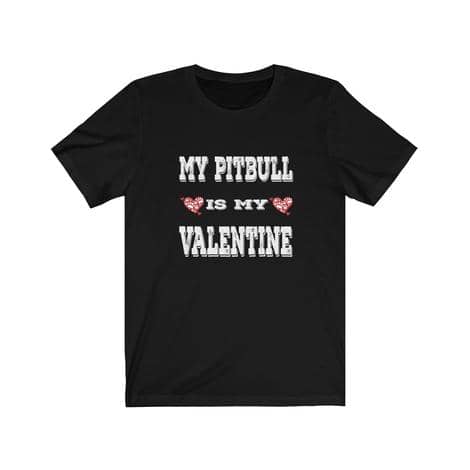 You don't have to be in a relationship to have a Valentine, especially when you have a pitbull!

8. Whoever Said Diamonds are a Girls Best Friend Never Rescued a Pitbull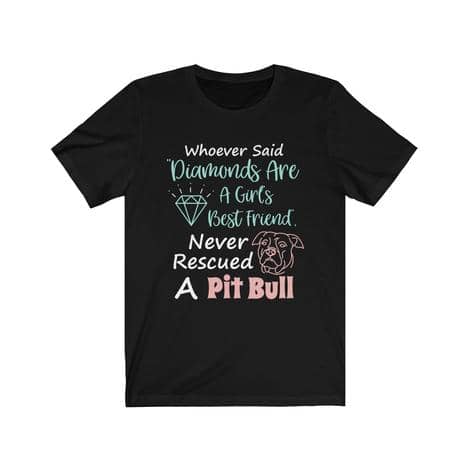 This t-shirt says it all and is the perfect pitbull lover Valentine's Day gift to give.

9. Show Me Your Pitties Coffee Mug for Pit Bull Lovers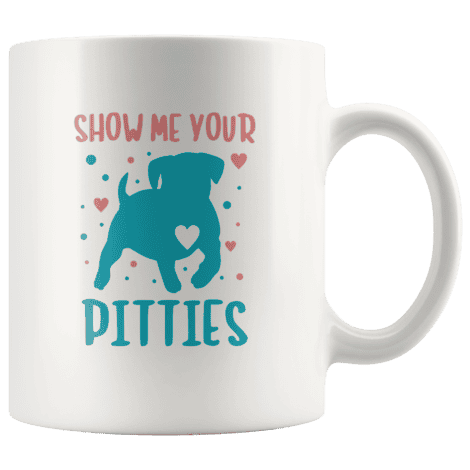 Such a funny, yet adorable mug at the same time.

10. Heart with Pitbulls Tie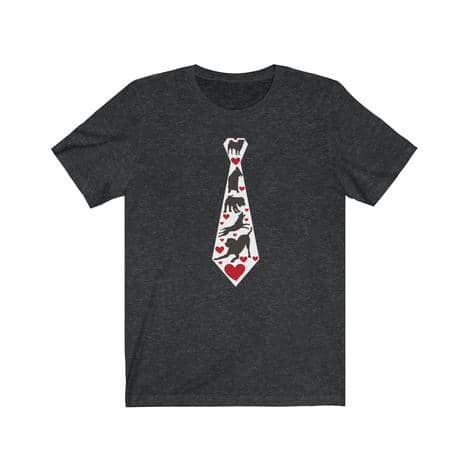 This one is hilarious, and perfect for pit moms and dads!

Having a hard time deciding on just one? Remember, if you buy from our shop, you can free shipping on order $50 and up! Grab yourself a couple of them!
Don't forget to check out all the other fun pitbull lover gift ideas too!
Which of these 10 Valentine's Day gifts for pitbull lovers is your favorite? Comment below!