Do you know how to survive working from home with a puppy?
Working from home might seem like a dream come true, but it's harder than you can imagine.
After all, how are you going to concentrate while that adorable puppy is running around you?
Well, keep on reading to find out 10 amazing tips on how to manage your work life and your puppy.
10 tips to survive working from home with a puppy
I'm familiar with the struggles you have when you work from home. I teach in the morning and then work from home during the afternoon and the evening.
Sometimes it's challenging to balance life, work, and pets, but I try to do my best.
Now, I'm going to give you some tips on how to find the right balance for you.
# 1 Learn to be flexible
Dogs love routines and predictability. However, when you work from home, it's challenging to establish such a schedule for your pet.
Sometimes you have urgent projects that keep you from taking Max from his evening walks. Other times chats with clients take longer than you anticipated.
If you have a routine, Max is going to be upset that you can't keep your end of the deal and would demand your attention.
My advice is that you don't rely on routines too much. Go for walks at different times every day and play with your dog whenever you have the time. It will make life easier for both of you.
# 2 Keep your frustration at check
At times when I have urgent projects, and I'm running out of time, I get anxious and frustrated. So, a dog that barks to go outside or enthusiastically tries to attract my attention doesn't help the situation.
The important thing here is that you should never get your frustration on your pet.
It's not Max's fault that you're behind schedule or that things are not working as you imagine. It's your problem, and maybe it's a sign that you've taken too much burned on your shoulders.
#3 Don't forget about exercise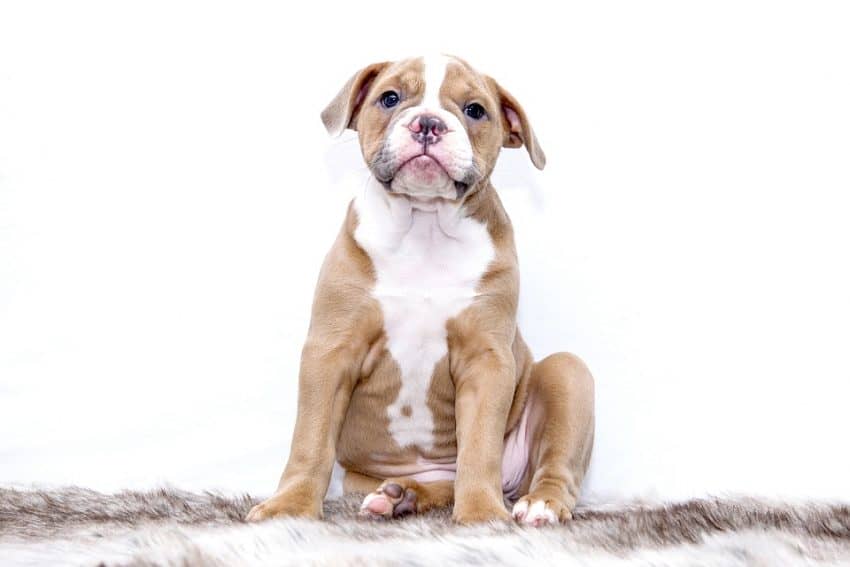 The lack of schedule doesn't mean that you can skip walks. Puppies need an adequate amount of exercise every day.
Believe me, you do not want an overly energized puppy running around and destroying stuff. What's more, going outside is good for you, too.
The best time for such walks is when you're tired of staring at the screen, or you feel that you've hit a brick wall. Walking with the puppy outside even for 10-20 minutes and focusing on something different will clear your mind.
Besides, a tired puppy is a good puppy, which won't bother you while you work!
#4 Or skip obedience training
You already have heard that training is important for dogs.
It also comes in handy when you want your dog to lie quietly in the corner while you Skype with a client or when you have to open the front door without Max rushing out.
Training sessions should be a couple of minutes long so you can do them while taking a break. Start with the basic commands, such as "Sit," "Stay," "Down," "Come here," and "Wait."
Another advantage of training is that you're going to tire your pooch a little, so he won't be fidgeting too much until you're ready for a walk.
#5 Have toys at hands
As I already pointed out, a tired dog is a quiet dog. However, sometimes walks, play time and training sessions are not enough for some puppies.
So, you might discover your papers shredded to bits.
Distraction is the key here. Get toys that your puppy will enjoy chewing so that you don't have to worry about chargers, pens, or important documents going missing.
#6 Don't be a loner
I'll tell you a secret. When you work from home, it's hard to switch from work to home mode. So, you forget about meeting other people, taking a break or indulging in your hobbies.
Before you know it, you're wearing pajamas all day and sharing your work problems with your dog.
That's not healthy. You need to balance your work/home life so that you don't turn into a hermit.
At least twice a week go out and have fun with your friends or family. Or forget about projects and deadlines, put a movie on and enjoy your evening.
#7 Socialize your puppy
As much as it's vital not to lose contact with the outside world, your puppy should also meet other dogs and animals.
As a rule of thumb, puppies have to be exposed to different stimulus so that they grow up to be happy and calm around unfamiliar people.
One idea that will give you some alone time in the house is to arrange doggy play dates. Let Max go and play at your friend's house or look for doggy daycares around you.
Your puppy will get a ton of new experience, and it will be so tired when you take him back that he won't be much of a distraction.
#8 Break the routine
As l already mentioned, working from home feels like you're always on the call, and it gets monotonous after a while.
So, on the weekends, get into the habit of going somewhere. You can take your pooch to the beach, go camping for a day, or visit a new dog park.
The important thing is that you have to break the routine and spend some quality time with your fur baby.
# 9 Teach the puppy to be independent
Since you're home all the time, the danger is that the puppy might get too attached to you and develop separation anxiety.
So, it's a good idea to change your working environment from time to time. Go to a local café to work or join a group of fellow freelancers.
The point is that your puppy has to realize that you will be out of the house sometimes and that's it's nothing scary.
# 10 Know your limits
Two years ago, I was working non-stop. I was teaching, I was blogging, and I was getting four hours of sleep a day. I didn't have much time for my pets, and they were not happy about it.
By the time the winter break came, I was mentally exhausted. Don't make the same mistake. Know how much work you can take without compromising your time with your family and pets.
Working from home with a puppy is a joy once you hang out of it. The most important part is to train your puppy to be obedient and shower him with love. Also, don't forget to take care of your needs. They also matter.
What do you think about these 10 tips to survive working from home with a puppy? Would you have anything to add? Tell us in the comments.