Supplementation has received a lot of attention in the veterinary field for the past few years. Whether it's fish oil, glucosamine, vitamins, or supplements for digestion, supplementation in dogs is on the rise. Today, I'd like to talk specifically about probiotics and whether you should consider using them for your dog.
Probiotic Supplementation
Probiotics have seen a huge rise in popularity for both people and dogs over the past several years. While the current science on probiotics doesn't back up some of the more sweeping, grandiose claims made by some over the counter probiotic supplement manufacturers, what is known is that probiotics can help a dog's GI tract.
The vet I worked for prescribed probiotic supplementation as a component of an overall approach to addressing GI tract issues. Whether it was food allergies or idiopathic GI upset, probiotics were almost always a part of the treatment approach. I saw first hand what probiotics could do to help with gastrointestinal issues ranging from mild to severe.
Supplementing with Probiotics
Fist things first. Talk to your vet. I know you're probably tired of hearing that one, but you must talk to your vet before making any decision about your dog's health, no matter where you hear it from. I worked at a vet's office for 7 years, but you shouldn't take what I say at face value, either. I could be a total imbecile rattling off any old thing. I'm not, but I COULD be.
The other reason you should speak to your vet is to get the only probiotic that I would ever recommend – FortiFlora. FortiFlora is manufactured by Purina, and it's part of their veterinary-only line of products. I'm a firm believer in using products made especially for vets. They are more regulated and generally always of better quality.
Once you've seen the vet and determined that probiotic supplementation is a good choice for your dog, it's just a matter of getting the product and adding it to your dog's food. Probiotics are the absolute easiest supplement to give your dog, because the powder is flavored. It's designed to be sprinkled over your dog's food, and it's highly palatable. Basically, you throw it on the food, and your dog inhales it. Awesome.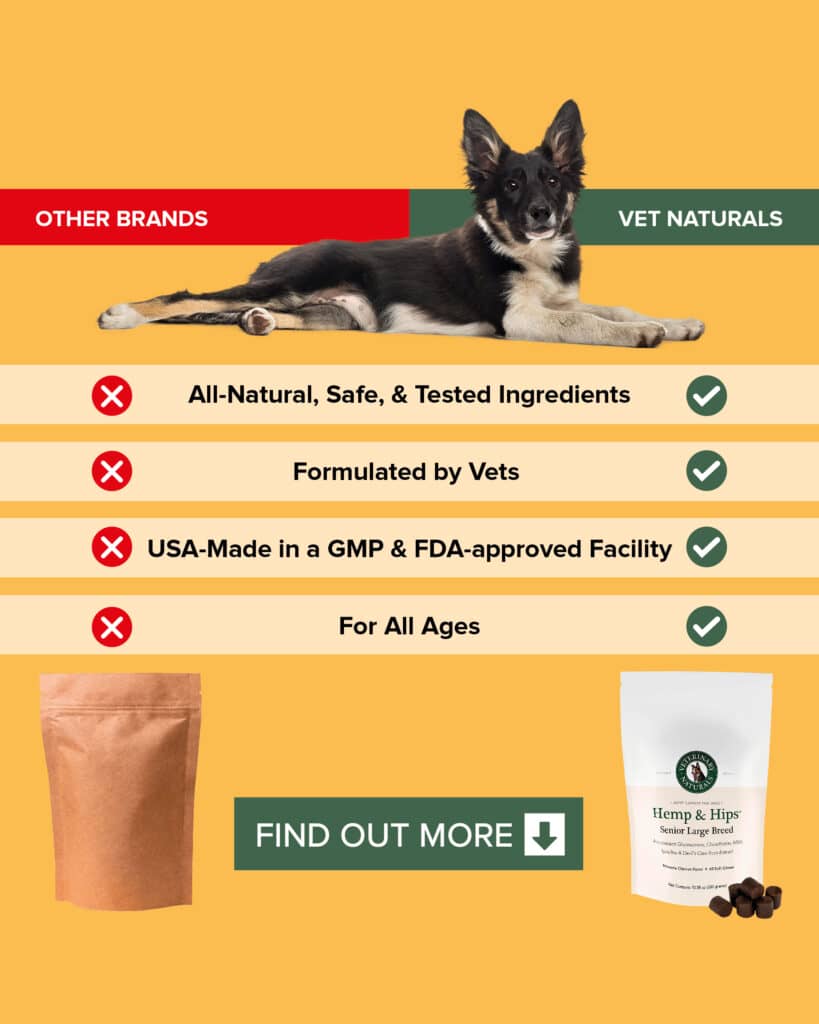 Final Verdict on Probiotic Supplementation – It Can't Hurt
While the science may not support probiotic supplementation as the magic bullet for GI upset and general health, I have seen first hand that probiotics can a do make a difference in a dog's overall health when they suffer from GI issues. While they may not work the same on all dogs, I can say that I've never seen a dog that did not benefit from GI supplementation.
And because all of the probiotics in these supplements are harmless, it really doesn't hurt anything to add probiotics to your dog's diet. So in closing, if you're thinking about probiotic supplementation for your dog, see your vet and should you both decide it's the right approach, go for it. In my experience, it never hurts to give it a try.
Have you ever tried probiotic supplementation with your dog? Tell us in the comments about your experiences.