Do dogs sense death?
If you believe that your dog knows when a loved one is about to die, you're not alone.
Many people believe that dogs have a sixth sense, especially in regards to illness and impending death.
While we all know that dogs are great in so many ways, do they have the ability to predict death?
Let's find out together.
Do dogs sense death?
I remember when my grandmother was gravely ill. We knew that it was a matter of time.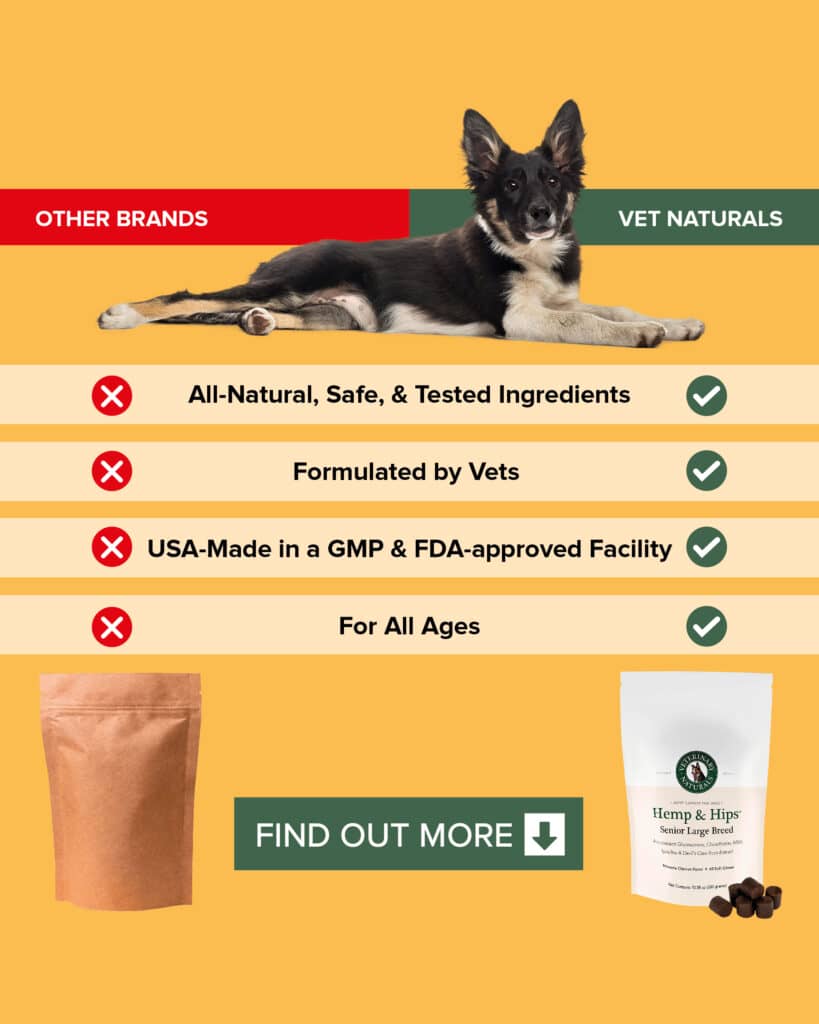 So, when one night I heard our dog howling outside, I thought, "That was it. She is gone." A couple of minutes later my mother called to break the news.
Logically, I know that it must be a coincidence. And we did find a hedgehog hiding in the bushes.
But it's interesting why people think that dogs have the ability to sense, don't you agree?
Why do people think that dogs predict death?
Dogs howl to communicate, but sometimes the sound is so eerie and creepy that it scares you to the bones. Sound familiar?
Since dogs are man's best friend, one can't but wonder why we think that a howling dog is a bad omen. Let's go back in history to look for the answer.
In ancient Egypt, the god Anubis was depicted with the head of a jackal. Anubis was the protector of tombs and graves as well as an embalmer.
But more importantly, he was the one who led the souls of the dead to the afterlife.
In Ireland, the land of fairies and leprechauns, stories tell about the howling hounds that rode with the Wild Hunt.
Legends warn that those who see or heart these mighty huntsmen riding in the night sky are bound to die or get kidnapped under the hill never to be seen again.
The very presence of the Wild Hunt foreshadows war, plague, and death.
The Norse myths talk about Freyja – a goddess of fertility, love, but also death.
Tales tell that Freyja travels in a chariot pulled by cats. So when dogs sense the presence of Freyja's cats, they start howling and barking to scare them away.
We also shouldn't forget about Cerberus – the three-headed dog that guards the entrance to Hades' realm in the Greek myths. Or the myths about that whoever sees a big black dog is bound to die.
What does science say?
It's easy to imagine why people still believe that dogs sense death if we listen to stories. However, let's look at things from another angle.
What we know from science is that dogs have a superb sense of smell. Their smell receptors are 10000 to 100000 times better than ours. So, compared to our pets, we live in an odorless world.
Dogs can smell where you've been when you come back from work and what you've had for lunch.
What's more, with the right training you can teach them to find anything from slippers to drugs and people buried beneath fallen buildings.
This unique sense allows them to detect chemical and hormonal changes in our bodies. That's how they can detect low blood sugar in people with diabetes. Some studies also suggest that dogs can smell the aromatic compounds released by some tumors.
Dogs spend so much time around their owners that they are very familiar with the scent of each family member. So, they notice that you smell different when you're sick.
Moreover, when the body starts shutting down, its chemistry changes drastically. That might be why some dogs act weird around dying people or why they dislike an individual.
You've probably read about the cat Oscar, who has predicted accurately the deaths of over 50 people in a nursing home.
Scientists speculate that the cat is picking up on a particular smell that the dying body releases, so it's very possible that dogs do the same.
Although somebody might point out that according to lore only cats and witches see the Grim Reaper.
Can dogs sense death?
So, dogs are able to smell the sickens on a person. But is their unique sense of smell the only reason why we believe that dogs sense death?
Your behavior changes when somebody close to you is dying. Suddenly you're a mess of emotions, and you have so many things over your head that you don't know where to start.
You change your daily routine, and you change your body language to soothe and comfort the dying family relative.
Rover notices all these changes. While he might not realize the severity of the illness, Rover knows that something is going on.
As a result, Rover might bark more often or pace around the room and look for extra attention because he is stressed, confused, and anxious.
And we misinterpret this odd behavior because we still believe in ghosts and monsters somewhere deep inside.
Rover doesn't see the Grim Reaper lurking around the death bed or Freyja's cats in the sky. It's our subconsciousness that sees what it wants to see.
Rover just reads our body language like an open book and knows that something terrible is happening.
What do you think? Do you believe that dogs sense death? Have you got any stories you would like to share with us? Then don't hesitate to leave a comment.