Thinking about getting a therapy dog for your autistic child?
Check out the best small dogs for kids with autism!
Small dogs make great companions for kids, especially those with autism!
They are like tiny little friends who love you no matter what.
Dogs have a way of understanding and calming a child as well.
We know as adults how a dog makes us feel when we are not feeling quite right.
Can you imagine what he can do for a child with autism?
I compiled a list below of what I think are the best small dogs for kids with autism.
Related: Best dogs for scared children
Best Small Dogs for Kids with Autism
1. Pembroke Welsh Corgis: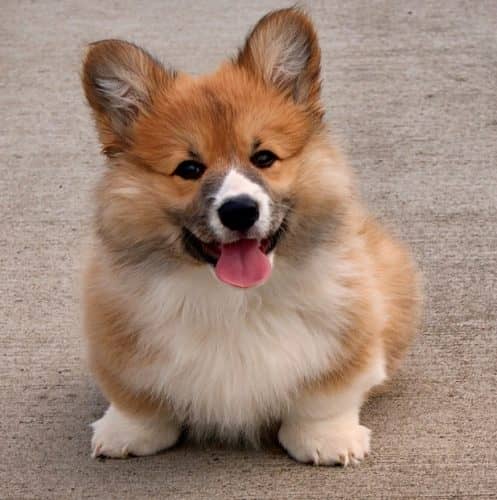 These little guys rank among the top 20 most popular dog breeds for a good reason! They're an excellent family dog in just about every way.
Corgis are easy to train and eager to learn!
They are great with kids as well as other animals (well, other dogs and cats, I am not sure how he would react to your giant snake).
He must not know how small he is, because he is protective of his family!
Watch his weight though, he is low to the ground and he loves to eat, it is easy for him to get overweight.
Don't feel like you need a yard, as long as you take him for daily walks and play with him, he gets enough exercise.
Your Corgi will also do just fine in apartment living.  Being your child's little sidekick will be enough for him.
Related ➔ The Best Dog Breeds for Emotional Support
2. Beagle: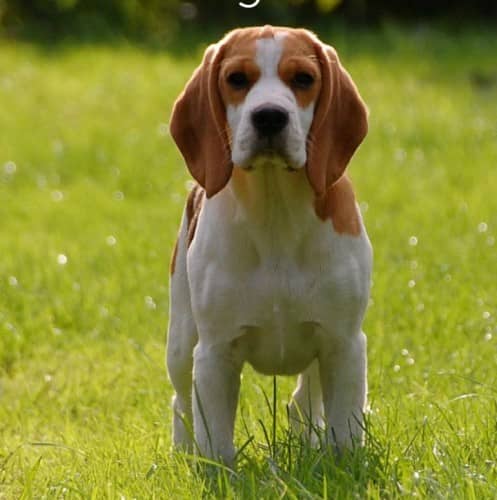 The Beagle is one of my favorite breeds. There's just something about those long ears and sweet face that tugs my heartstrings.
Here's what makes him a great pick for kids with autism:
A very friendly hound!
He makes a great family pet, just don't let him out on his own, his nose is the most important part of his body.
He is constantly on the lookout for a fun scent to follow, and if he finds one, he will follow it!
He won't grow very tall, only a little over one foot tall at his shoulders.
The perfect size for a child to play with and have as a companion.
I'm not kidding about that nose! I once had a Beagle dig his way under my fence because he was on the trail of something.
He finally looked up and seemed almost confused as to how he ended up inside a fenced-in yard!
3. Bichon Frise: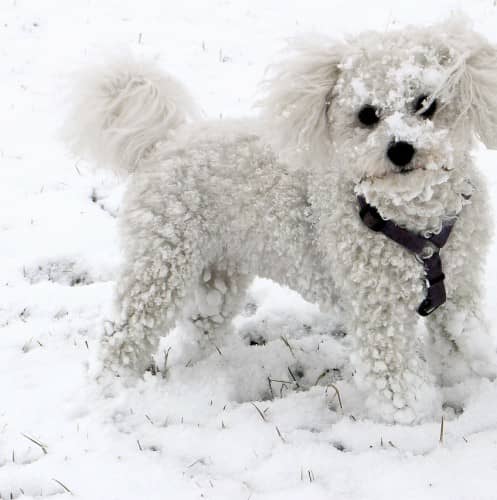 The Bichon ranks around #50 on the most popular breeds overall, but he's high up on our list of the best small dogs for kids with autism for a good reason!
He is like a little fluffy snowball of fun!  Don't be fooled, there is lots of energy in that tiny little body, but with daily walks and some playing, he is satisfied.
He is good with kids as well (obviously, or he wouldn't have made my list!)
If anyone in your family has allergies, the Bichon is a great choice because he is also hypoallergenic!
A few things to be aware of if you are thinking of choosing this fluffy little dude, he is a bit hard to housebreak.  So take him out often.  If you are gone a lot, he might not be the best choice for your family, he tends to get separation anxiety, which results in barking and other behaviors you won't be very happy with.
4. Shih Tzu:
If you're a Shih Tzu fan, then you'll be happy to know he's a great breed for kids with autism!
His name means little lion, which is what he looks like the way his hair grows on and around his face.
This little guy does not require lots of exercise.  You do want to walk him daily, and playing outside with the kids, or inside (because he is small) will fill his days with you.
He will end up weighing about 9 to 13 pounds, so he is small!
Which means he is best to be left on the floor when playing with kids, so no one gets hurt (not that he is aggressive, but held in the wrong way, his mouth is how he lets you know he isn't ok, just like any other dog).
5. Mini Poodle: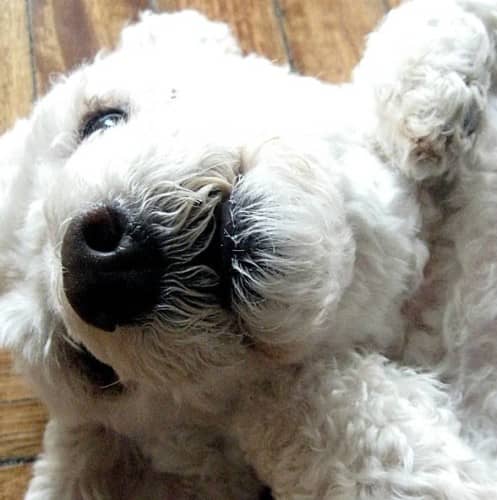 Poodles in general make great service dogs, and the mini poodle is just the right size for kids!
Let start by saying that the image you have in your mind of the perfectly clipped (and quite honestly goofy looking) poodle is for show (and work, but you are not going to be working your mini poodle).
He can be groomed to look more "natural," don't worry.
Another good choice for the allergy ridden folks!
Your Mini Poodle will learn a lot from you, he is very observant and wants to please.  That makes him fun and easy to train.
When you are training, make sure he is using his brain, he is a thinking dog!
He needs to use mental energy as well as physical.
I love small dogs.  I also think there is a special kind of bond between a small dog and a child.  I have seen this first hand with my daughter and our Chihuahua Lola.
That tiny little thing let's my daughter do whatever she wants to her, and then lays with her at night, curled up in her arms like a teddy bear.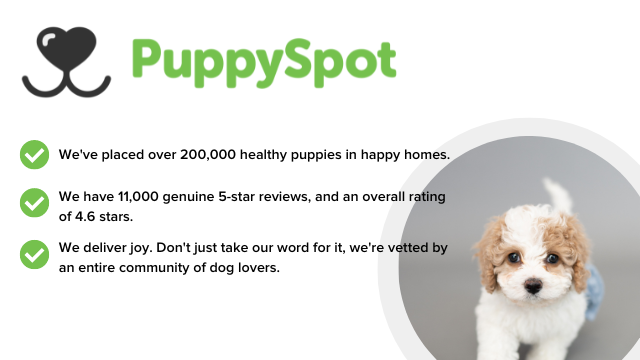 I can only imagine how one of these small dogs would benefit a child with autism, helping to soothe and calm him, and also make for a constant companion.
What has been your experience with small dogs for kids with autism?  Share your stories below!