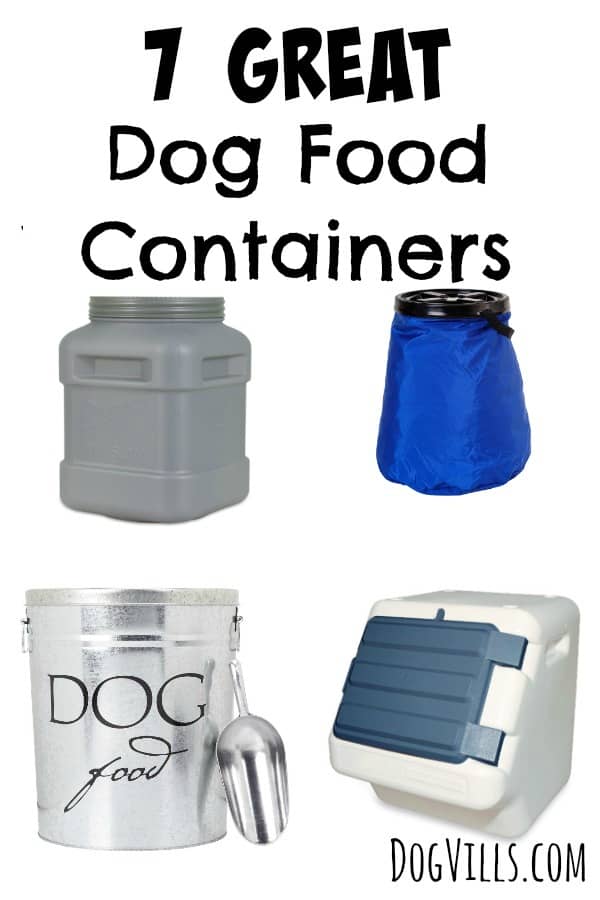 Every family that has a pet understands how important it is to have a safe and functional way to store dog food.  These 7 Great Dog Food Containers are guaranteed to keep your dog food airtight, safe from sneaky puppies wanting a snack, and of course functional in your home.  While most of these may be storage you prefer to keep out of site in your pantry or garage, some are attractive enough to have out in the open as a decor item and storage container.
7 GREAT DOG FOOD CONTAINERS
Harry Barker 40lb Dog Food Storage Container: This decorative metal container is perfect for the home where there isn't a lot of space to store things.  This dual purpose container serves as a beautiful decorator item in the home, while hiding unsightly dog food.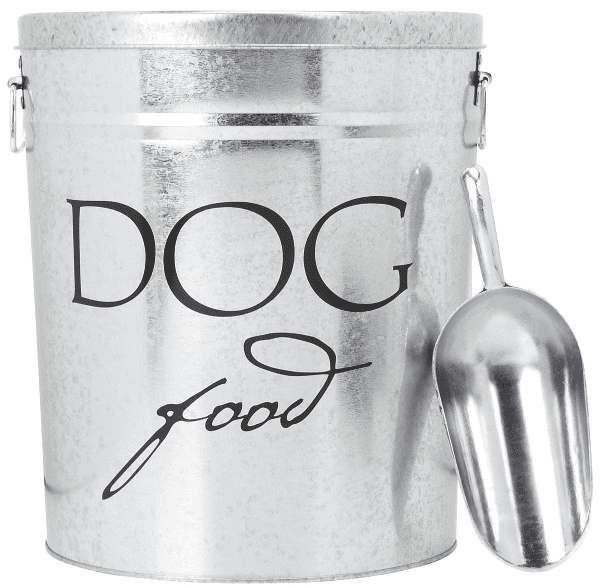 Gamma2 25lb Vittles Vault Dog Food Storage Container:  This simple and classic storage container is a great choice for those who don't mind the basic utilitarian type of storage.  Multiple containers can easily be stored on top of each other in your garage, basement or storage closet.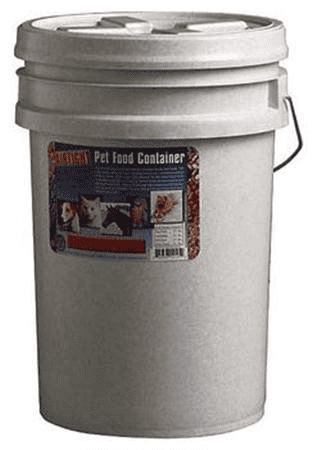 Soft Store Collapsible Food Storage:  This container is great for the person who is on the road with their pet. Fill this storage container up and collapse as you travel and the food is used.  This makes it much easier to store under beds, in closets or in the back of the car as needed.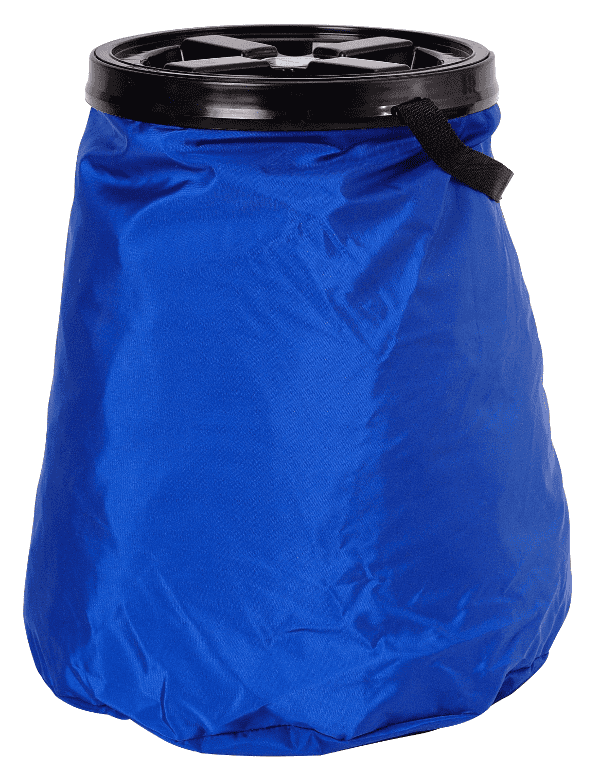 Petmate 40lb. Mason Jar Dog Food Storage Container: This is so much fun!  Everyone loves mason jars, and now you can even store your dog food in a fun mason jar storage system.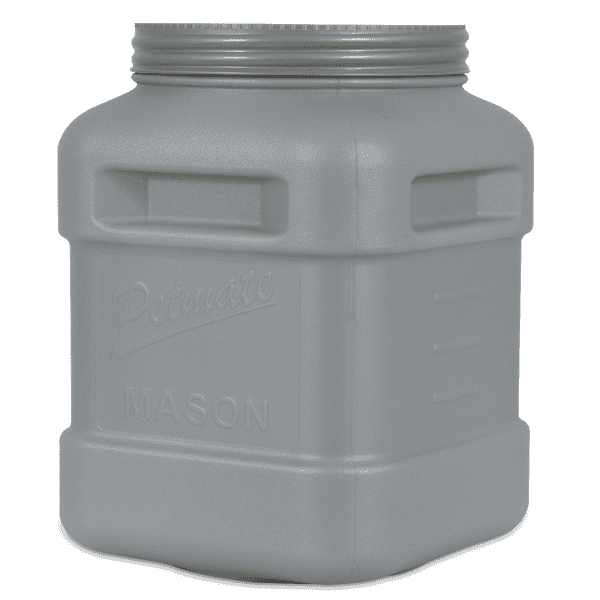 Bergman Smart Storage:  Not only is this a heavy duty dog food storage container, it has a great easy to flip opening for quick access to food.  This makes it ideal for families with kids helping with the pet feeding.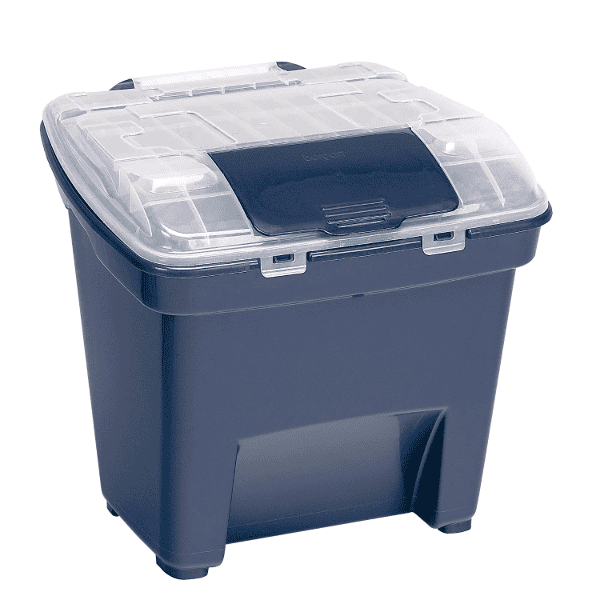 Iris Premium Airtight Pet Food Storage:  This streamlined classic see through storage container will fit snuggly between cabinets or in a corner.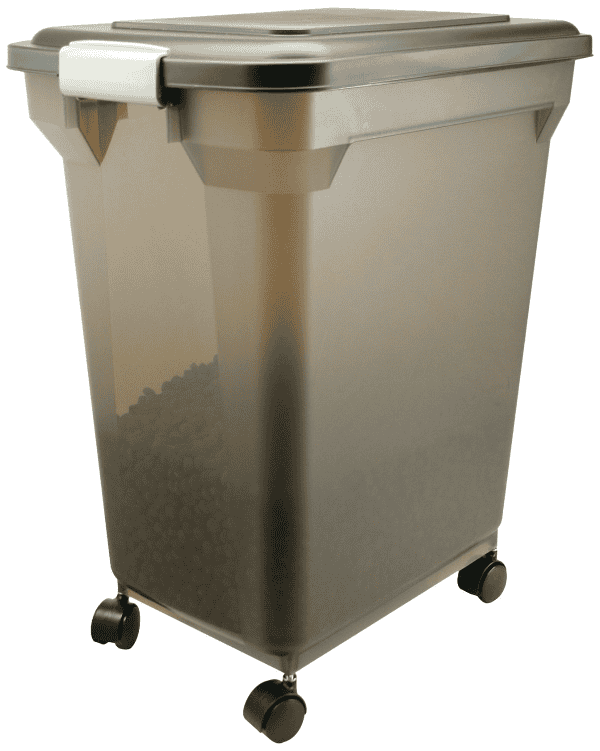 Bergan Stack N Store Food Storage Containers:  These storage containers are perfect for storing easily in tight spaces.  Flip tops make it easy to access the food, while stackability makes them great for small spaces.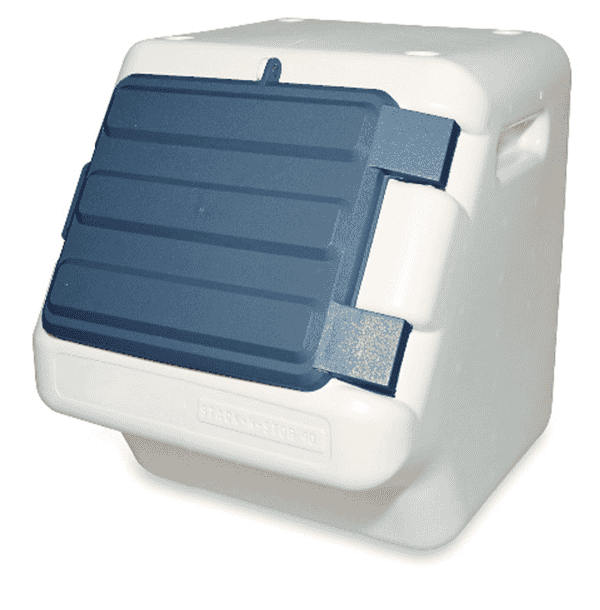 This list of great dog food storage containers gives you tons of great options for keeping your pets food easy to access.  They also offer great durability that will last with kids helping out with pet feeding time.
Do you have any favorite dog food containers that you like to use? Tell us about them!