When you need an emotional support animal , it's just as important to know the worst therapy dog breeds as it is to know the best.
I'd like to say that all dogs make great therapy dogs, but that's just not the case.
Just like some people don't make good doctors or nurses, some breeds just aren't suited to a life of emotional support.
Today, we'll talk about which dogs to cross off your therapy dog list and why they're just not a good fit.
Which dogs do make great service dogs? Find out here ►►► 11 Hypoallergenic Dog Breeds That Make Fantastic Service Dogs
Content & Quick Navigation
What Makes A Dog one of the Worst Therapy Dog Breeds?
Before we get started with the worst therapy dog breeds, I feel like I need to make a disclaimer: I am in no way saying that these are the worst dog breeds overall.
There are no "worst" dog breeds. All dogs have their own unique characteristics that make them wonderful…for the right person.
A better term would be "unsuited for therapy work." It's a nicer way of saying it, don't you think?
I suggest checking out this article on the making of a therapy dog to learn a bit more about what makes a breed a good fit.
Below, I'll go over some of the criteria that I looked at when deciding which dogs don't belong on a therapy dog breeds list.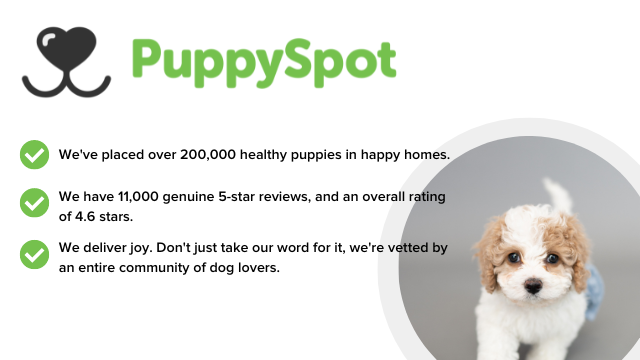 1. Affectionate vs. Aloofness
When you need a dog for therapeutic reasons, the "cuddle factor" matters! We all know that dogs have many benefits for people with anxiety, including giving us a soft shoulder to lean on.
Some dogs just tolerate affection better than others. An aloof dog may not be ready and willing to lend us that shoulder when we need it most.
For example, I have a Pharaoh Hound and although there are a million things I love about her, she doles out affection on her terms, not mine.
While that's fine 99% of the time, sometimes I do wish she was more affectionate.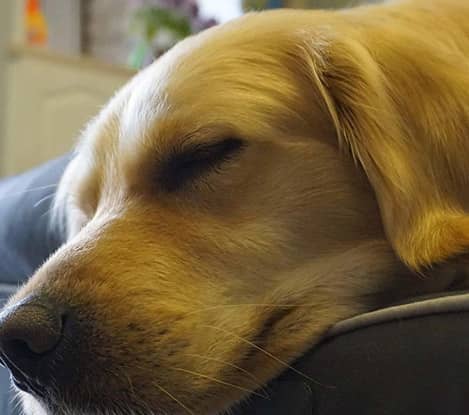 2. Obedience vs. Independence
The best therapy dogs are those that take well to obedience training, so it stands to reason that the worst therapy dogs would be the opposite: independent dogs that are hard to train.
Independent dogs also tend to be more aloof, mostly because they're content to do their own thing and don't really live to please their people.
While dogs don't exist solely for our amusement and there's nothing wrong with an independent pooch in general, they often don't make for great therapy dogs.
3. Their own anxiety levels
If you suffer from anxiety yourself, the last thing you want is a breed that is also prone to anxiety!
Dogs are sensitive to our emotions. People with anxiety are also sensitive to the emotions of others. Do you see where I'm going with this?
You'll stress him out with your emotions, then feel bad and stress yourself out, which will stress your dog out more, and the wheel will spin round and round.
Basically, you and your dog will "feed" each other's anxiety, creating one big jumble of nerves.
I know this from experience. When I howl in emotional distress, my dog goes nuts and howls in "pain" herself, then I feel guilty and cry more, then she cries more.
Find out here ►►►Best Service Dog Breeds For PTSD
Now that we have an idea of why some dogs don't make good therapy dogs, let's take a look at a few specific worst therapy dog breeds.
Before we do, though, remember this: there are exceptions to every rule.
Just like pups on the best therapy dog breeds list  can actually make horrible service dogs, there are individuals from the worst therapy dog breeds list that would actually rock at it.
Worst Therapy Dog Breeds: Cross Them Off Your List!
Now, let's get started with the list of worst therapy dog breeds. Remember what I said above, while there are exceptions to ever rule, these breeds just aren't a great fit.
1. Airedale Terrier
The Airedale Terrier may be a great hypoallergenic dog, but his breed characteristics make him a less-than-stellar therapy dog.
First, he's incredibly independent and stubborn, making him a bit of a challenge to train.
However, the main reason that he's not suited to therapy dog live has to do with his own needs.
The Airedale requires a great deal of both mental and physical stimulation, something that can be a challenge to provide for those who are deep in the throes of depression.
2. Siberian Husky
Sure, Huskies crack us up when they "talk" to us, and there's no denying that they love a good cuddle session, but they are also incredibly high-maintenance dogs.
For one thing, they desperately need a lot of exercise, and I'm not just talking a walk around the block one a day.  Another major concern: they're absolute escape artists.
If you're already an anxious person, do you really want to add "worrying that my dog will get out the door and never come back?" to your list of concerns?
For those reasons, as much as I love this breed, I just wouldn't call it a good therapy dog. VetStreet also calls it one of the worst dogs for new pet owners.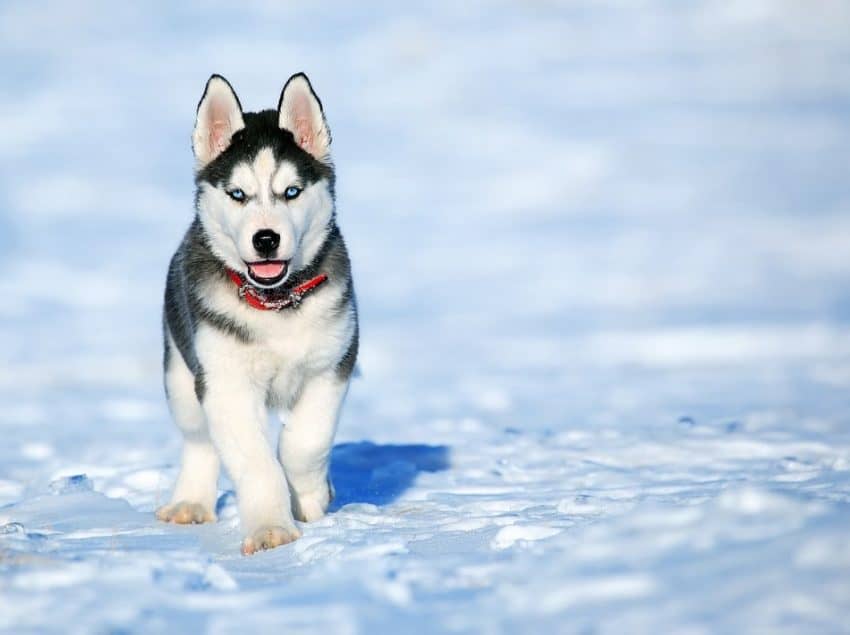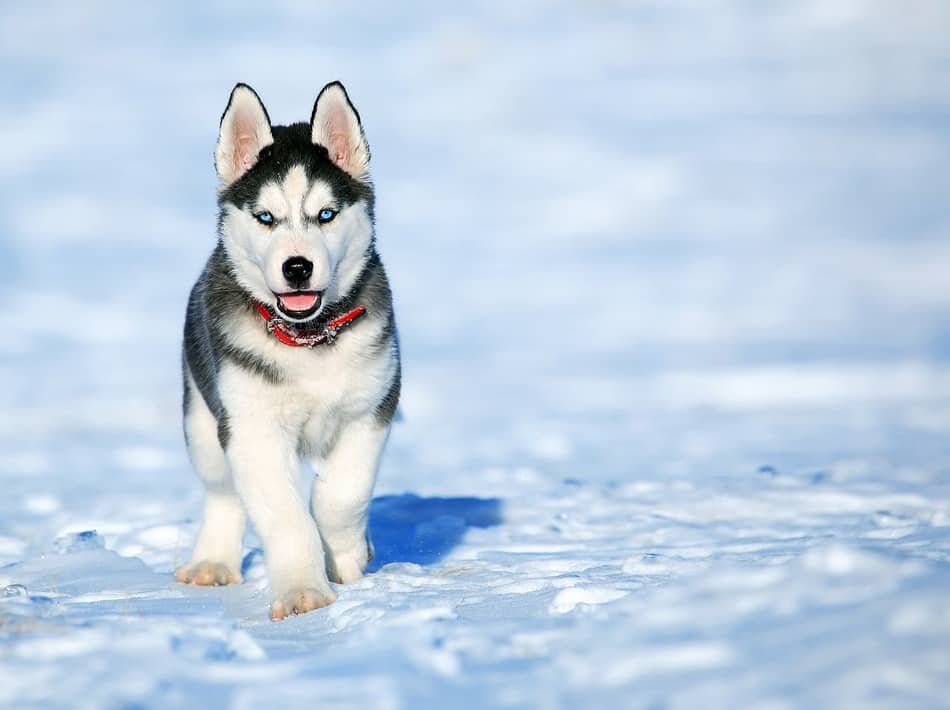 3. Australian Cattle Dog
The Australian Cattle Dog, aka the Blue Heeler, has many beautiful qualities, but sorry, he's not the best emotional support animal.
His reputation for being incredibly stubborn and a challenge to train takes earns him a spot on the list of worst therapy dog breeds.
He's also super energetic and needs someone who can help him work out his energy.
4. Weimaraner
The Weimaraner beautiful breed that just isn't meant for a life as an emotional support animal primarily because of his own proneness to separation anxiety.
He's also another super energetic breed with no "off" switch and a challenge to train, according to VetStreet.
If you have cats in your house, the Weimaraner falls even farther down the list of the worst therapy dog breeds. He just doesn't do well with them.
5.  Rottweiler
Rotties have a bad reputation that they don't really deserve, so he's not on this list for aggression reasons. The Rottweiler can actually be a super gentle dog with the right family.
However, he needs someone who is ready and willing to take charge 100% of the time. If you can't step into that role, he'll take it over for you.
For someone like me who backs down from every fight (real or perceived) due to my anxiety, I know I could never handle a Rottie.
6. Chow Chow
The oh-so-fluffy Chow Chow is by far one of the worst therapy dog breeds for all of the reasons we talked about above.
He's not big on cuddling, prone to stubbornness, and fairly hard to train. He also doesn't really get along with other pets.
My friend had a Chow once. She's an expert dog parent, and even in her hands, he was just too much dog. He had to be rehomed after he tried to bite her son.
7. Akita
This ancient Japanese dog breed is many things, but a good therapy dog isn't one of them.
Although they're incredibly loyal to their families, they're also one of the most stubborn dogs. Like the Rottie, they need someone who's comfortable being in charge.
Akitas also require a significant amount of socialization so that they learn to get along with others.
If you're an introverted homebody like me, they simply won't have enough opportunities to meet strangers.
8. Cane Corso
The Cane Corso is a HUGE and powerful dog that requires just the right owner to keep him in line. Although he's completely loyal to his family, he can also overpower a meek owner.
The AKC explains that early socialization and puppy classes are a must. He also needs a significant amount of rigorous exercise every single day.
Their short lifespan is also a concern for people like me who feel every loss very deeply and have a difficult time recovering from grief.
They only live between 9-12 years and are prone to bloat. My dear friend just lost her 8-year-old Corso to bloat, and it was heartbreaking beyond words.
9. German Shorthaired Pointer
Although the German Shorthaired Pointer is a fantastic dog for many families, his exercise needs make him a challenge for people with depression and anxiety.
While he's eager to please and relatively simple to train once you get through the puppy years, he absolutely needs an active owner to take him on adventures.
Otherwise, he'll get bored. You know what happens when a dog gets bored, right? If you answered "they destroy your house," then you get a cookie!
10. Pharaoh Hound
As much as it pains me to put my dog on this list, the Pharaoh Hound just isn't the best breed for people with depression and anxiety.
First, they're stubborn to the nth degree. Seriously, if stubbornness was an Olympic sport, Freya would be a 50-time gold medalist!
Then there's the affection thing. Freya is incredibly loving and affectionate…but only when she feels like it, and that's pretty much only when she's ready for a nap or just waking up from one.
Finally, there's the constant (and I do mean constant) worrying that they'll somehow make it out the front door and never come back.
They have ZERO recall off-leash, and many a Pharaoh Hound has wound up lost forever or worse after darting out the door.
I love Freya and wouldn't trade her for all the money in the world. When she smiles, it's the best thing in the world. Still,  I wouldn't recommend her to someone else like me with anxiety.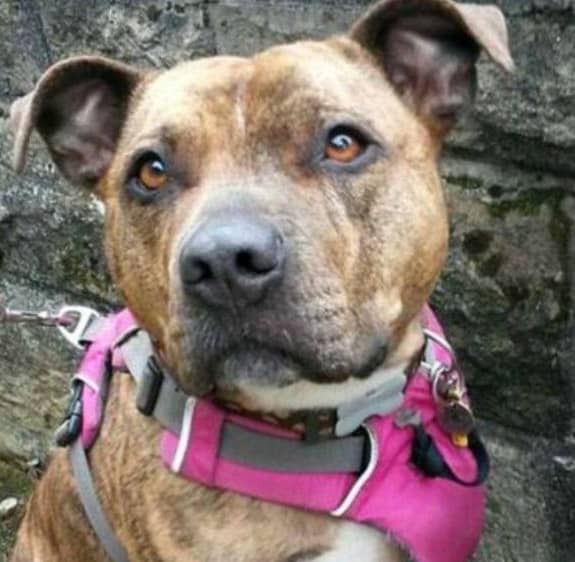 Like I said, there are exceptions to every rule, so if your breed appears on this list, please don't be offended.
I used a very specific criteria to decide which dogs are the worst therapy dog breeds, and it had nothing to do with how "good" a dog is.
Remember, there are no bad dogs in general, just dogs that aren't suited for certain roles.
Also, remember, there are different types of depression and anxiety. Some anxious people are very active in general and would be fine with a breed that needs a lot of exercise.
Tell me your thoughts on these worst therapy dog breeds. Do you disagree with my picks for this list? Share below!