Why Does Your Dog Nip You When You Give Belly Rubs?
Recently, a friend of mine approached me with an interesting question about her dog's behavior.
The dog – Sadie – would roll over on her belly, but she would bite as soon as someone tried to give her belly rubs.
My friend was worried why her dog was acting like that and was seeking advice how to deal with it.
Honestly, this question caught me by surprise.
Usually, it's cat owners who are wondering why their sweet purring feline suddenly maws their hand when they attempt belly rubs.
Dogs, as we all know, are fans of them.
So, I set to investigate the matter and find the answer. If you have a similar problem, keep on reading.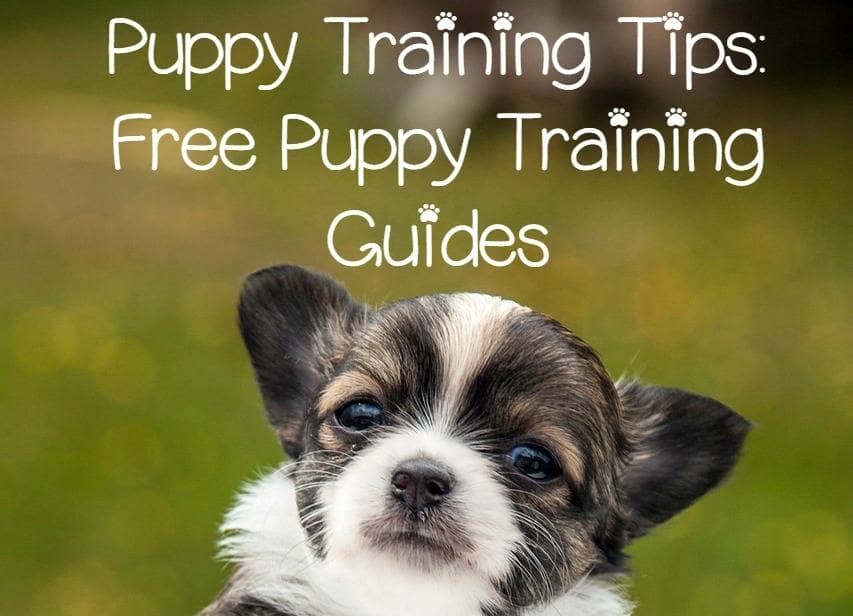 Why dogs expose their bellies?
The belly is the most vulnerable part of the body, and naturally, all animals protect it when they feel threatened. But it's not uncommon to see a happy pooch with his legs in the air, waiting for a belly rub. So, why do dogs do it?
Dogs usually expose their bellies when they're feeling content and safe. They do it around people they are extremely comfortable with and whom they trust completely. In most cases, it is not a trap, but a genuine invitation for a belly rub. In other cases, rolling over might be:
A sign of respect/submission towards a high-ranking dog/person
An attempt to cool down on a hot summer day
A plea for scratching a hard-to-reach place
A display of affection
A sign that the dog feels secure in his surroundings.
As you see, your dog might roll over for many reasons, and you have to correctly interpret his behavior before you attempt to scratch his belly.
Find out how to earn a dog's trust enough for him to expose his belly for rubs!
Why would a dog bite when rubbing her belly?
There're a couple of reasons why your dog might be trying to bite you instead of relaxing and enjoying the belly rub.
I'm going to give you a couple of suggestions, but to find the right reason, you have to take into account what's happening around you and your dog's body language.
First, maybe your dog is not as comfortable with you as you think and he doesn't trust you yet. He might be nervous and anxious and the exposed belly in this situation will be a sign of submission. Your pooch is saying "Look, I'm submitting to you. Don't come any closer or I'll have to bite."
Another reason for such behavior would be animal abuse, especially if we're talking about a rescue dog. Sadie might really want a belly rub but when you start touching her belly something spooks her or reminds her of a painful incident in the past. Hence, she suddenly goes from relaxed to defensive.
Third, your dog might not like the way you're rubbing his belly. If he enjoys belly rubs from other members of your family, then you're doing something wrong, for example, rubbing too strong. Also, your pooch might be reacting negatively if you are the one rolling him on his back to scratch his belly. Never do that, or you might lose your dog's trust.
However, if your dog used to like belly rubs and suddenly she has started acting out of character, it might be time to visit your vet. Your pooch might be in pain and trying to show you that her belly hurts.
Read more about When to See a Vet!
How to tell if a dog wants a belly rub?
The question is how to determine if Sadie is looking for a belly rub when she rolls over. The answer would be very easy if Sadie were a cat because 98% of the time a cat on her back is not an invitation for a belly rub. But for dogs, you have to observe the body language and judge their mood.
A wiggly body, floppy ears, soft gaze, and a relaxed posture indicate a happy dog that won't mind if you scratch him down there. In fact, he will feel disappointed if you don't scratch him.
On the other hand, a hard gaze, wide eyes, and a tense body show a dog that's rolling over as a sign of submission. Moreover, if your pooch is licking her lips, yawning too much, or showing other stress signals, it's not a good idea to come closer.
Instead, take a few steps back and talk gently to your dog until she calms down. It's also an excellent idea to talk with a professional dog trainer about what you can do to make your dog feel safe and secure around you.
The bottom line is – a dog on its back is not always an invitation for you to touch or rub his belly. Watch out for signs of stress or discomfort, and you won't get bitten. Moreover, never physically punish your dog for acting out, or you'll damage the bond between you.
What do you think about this strange dog behavior? Does your dog bite you when you try give him belly rubs? How did you deal with it? Share in the comments.