Why do dogs spin around before lying down?
The other day as I was searching for a new bed for my dog, I noticed that Lucy spins around before lying down.
You've probably seen the same behavior countless of time before and never given it a second thought.
But aren't you curious to know why your pet turns in circles before lying down?
If want to know the answer, keep on reading.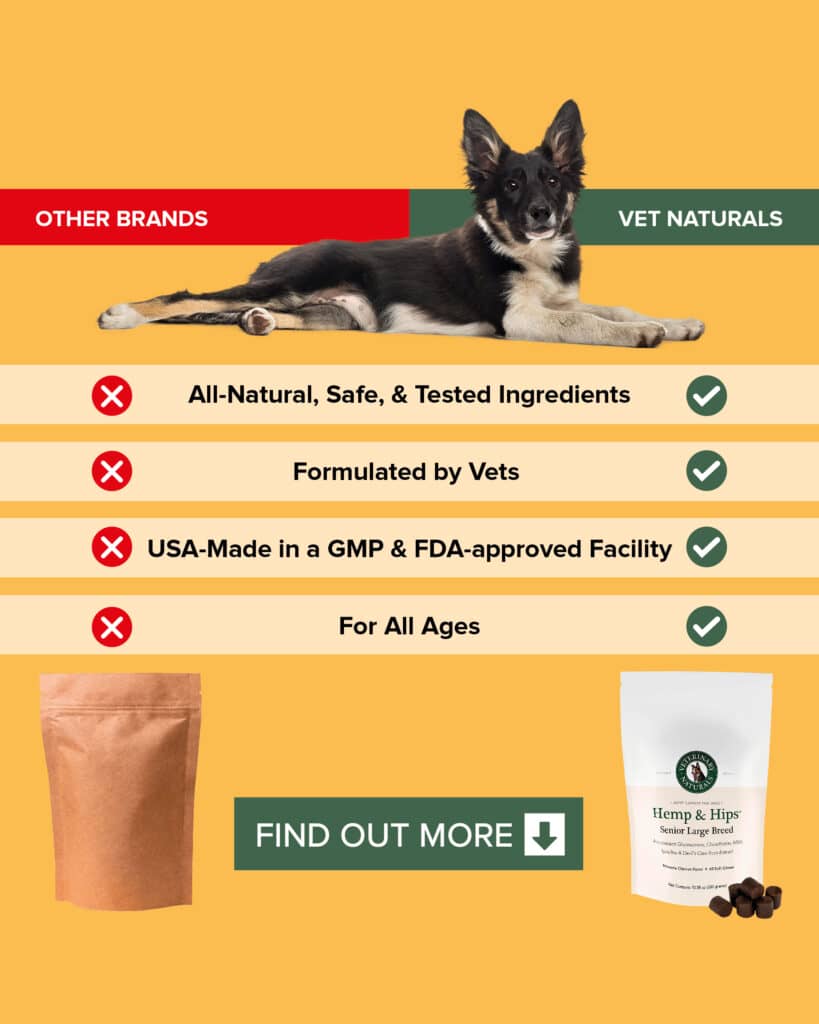 Why do dogs spin around before lying down?
I admit that I've never paid attention to this behavior before. In my eyes, it's one those peculiar dog things that humans can't comprehend.
Nevertheless, I decided to check the opinion of the experts and specialists in the field.
As it turns out, many possible explanations exist, and they are all fascinating.
#1 I'm making a nest
Even though dogs are the sweetest, most loving creatures, they still possess some of their wild instincts. So, let's think what a dog will do in the wild where there are no comfy dog beds to lie and sleep.
Of course, they find a well-protect area covered with leaves or grass to make a nest.
The easiest way to do that will be to pat down the bushes/grass by walking around in circles until they are satisfied with the result. During winter, they will also walk spin around to level the snow and make a den.
This theory has some scientific proof. Have you heard of Stanley Coren? He is a best-selling author, exploring dog topics such as history, intelligence, mental abilities, and so on.
After a reporter asked him a question regarding this peculiar behavior, he conducted his experiment in light of little other scientific data.
The experiment involved 62 dogs, divided into two group, and two types of resting place – even and uneven. The idea behind the test was that dogs would be less motivated to spin around on surfaces with no lumps.
The results showed that 55% of the dogs in the uneven group turned at least a full cycle before settling down. Some even dug and poked into the surface. In comparison, one in five dogs in the other group exhibited the circling behavior.
So, making a nest might be the primary reasons why dogs spin before lying down, hard-wired by their instincts.
# 2 No snakes/bugs allowed
One other possible explanation why dogs spin around before lying down is safety precautions. Bugs, insects, and other nasty things might hide under the leaves and grass.
The dog might get hurt if he accidentally lies on a poisonous snake, right?
That's why, before dogs go to sleep they circle a few times to chase away vermin or snakes and make sure that their resting place is safe.
#3 Anybody out there?
Although domestic dogs do not need to worry about predators, they still have their wild ancestors' instincts. So, another plausible theory states that dogs circle their sleeping place to make sure that there are no threats in the vicinity.
In other words, Lucy is checking the perimeter for predators. In addition to this, she is choosing the best position to keep an eye on her surroundings so that nothing can surprise her.
Some also believe that wolves sleep with their noses to the wind so that they can detect potential dangers. If this theory is correct, circling might be how wolves determine the direction of the wind. Your dog might be doing the same.
Who knows, right?
#4 It's too cold/hot
Does your dog spin and dig into his bed before lying down? As it turns out, Lucy might be feeling too hot or cold.
Sounds strange, right?
During hot days, wild dogs dig holes to find relief from the warmth by surrounding themselves with cold soil. On the other hand, during winter, getting into a hole is one way to retain heat and get away from the freezing wind.
So, spinning and digging before lying down might be how Lucy tells you that you should turn up/off the heat.
# 5 What? I'm getting comfortable
I often turn dozens of times in bed before finding the most comfortable positions. Probably you do the same.
So, it's logical that our dogs might be just trying to get comfortable and spinning around is their way to do it. In fact, that's the first thing that came to my mind when I thought about Lucy's behavior.
Not all dogs spin around before lying down, so do not worry if yours sprawls on the bed and goes to sleep. However, if your dog is constantly circling and digging into the covers, you might want to get a vet's opinion. Your Lucy might be in pain.
Of course, all these propositions might be entirely wrong. Making a full circle or three before lying down might be a ritual known only to dogs and forbidden for humans.
Maybe one day we'll know for sure.
What do you think? Why do dogs spin around before lying down? Do you agree with the list? Share your thoughts in the comments.