Why do dogs chew their nails?
It's a common question in many dog forums, and it's one we heard often at the vet.
That's because so many dogs chew their nails, and many of them chew on them all the time.
Many owners watch their dogs just gnawing on their own paws, and thing, "What the heck?"
Well, there are a few reasons, so let's answer the question of why do dogs chew their nails.
 ➔➔Don't let your dog suffer. Find Out how you can fix extremely overgrown dog nails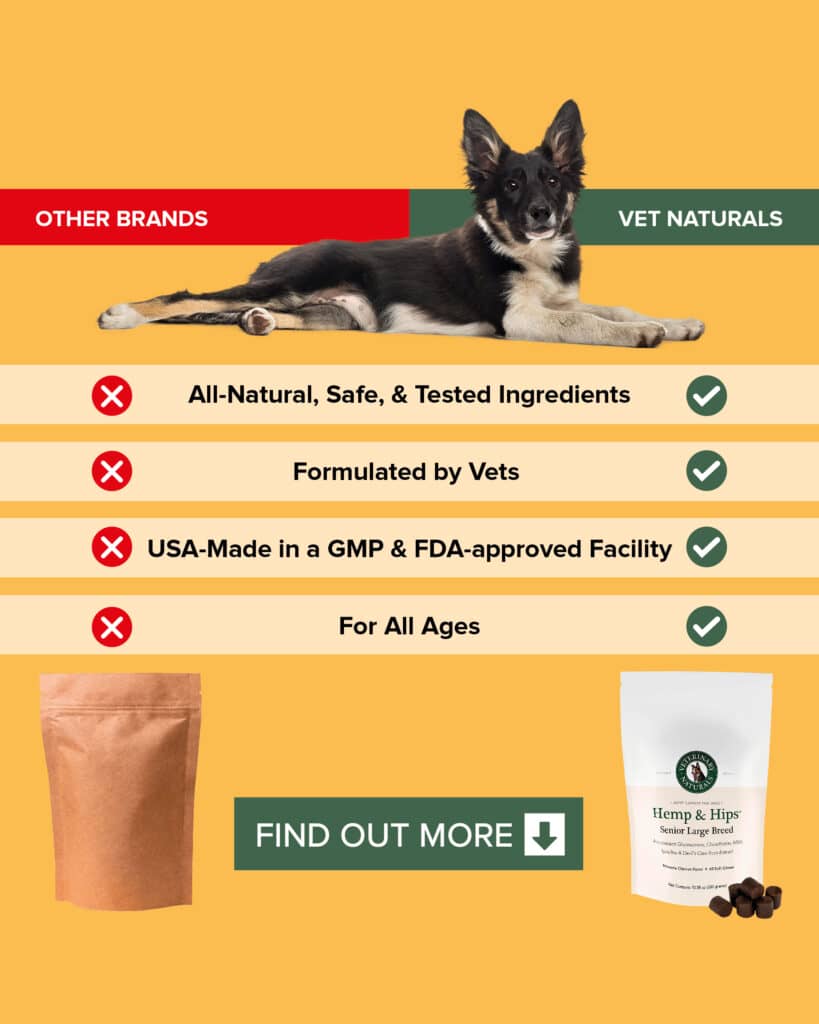 Why do Dogs Chew Their Nails? Let's Find Out!
There are a variety of reasons that dogs chew their nails from grooming habits to boredom.
Like people, dogs can be prone to chewing their nails, but unlike people there can be actual medical reasons for why they do it.
If your dog chews at his nails frequently or without end, take him to the vet to make sure that there are no underlying medical conditions causing the behavior.
In the meantime, read on to learn why he's doing it.
1. His Nails are Too Long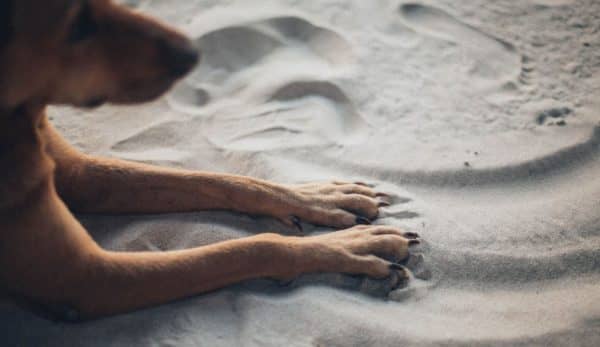 If you don't trim your dog's nails, he will.
Chewing at his nails can be nothing more than your dog cutting back those overgrown nails.
All that chewing is him slowly chipping away at his nails that have grown too long. That's because long nails can easily snag, and the pressure put on them while walking can be painful.
Have your dog's nails trimmed regularly to prevent this.
Your vet can trim your dog's nails during regular visits, but you'll need to find a way to do it in between visits.
Either do it at home yourself (with help, and as long as you know what you're doing) or take him to a groomer.
➨➨ Struggling with Your Dog's Health? Get Weekly Health Tips. YES PLEASE.
2. His Nail is Broken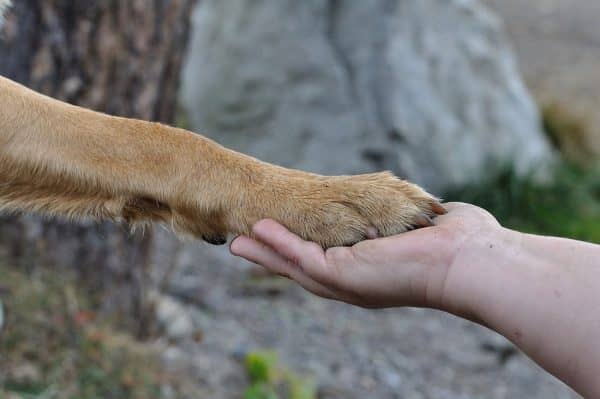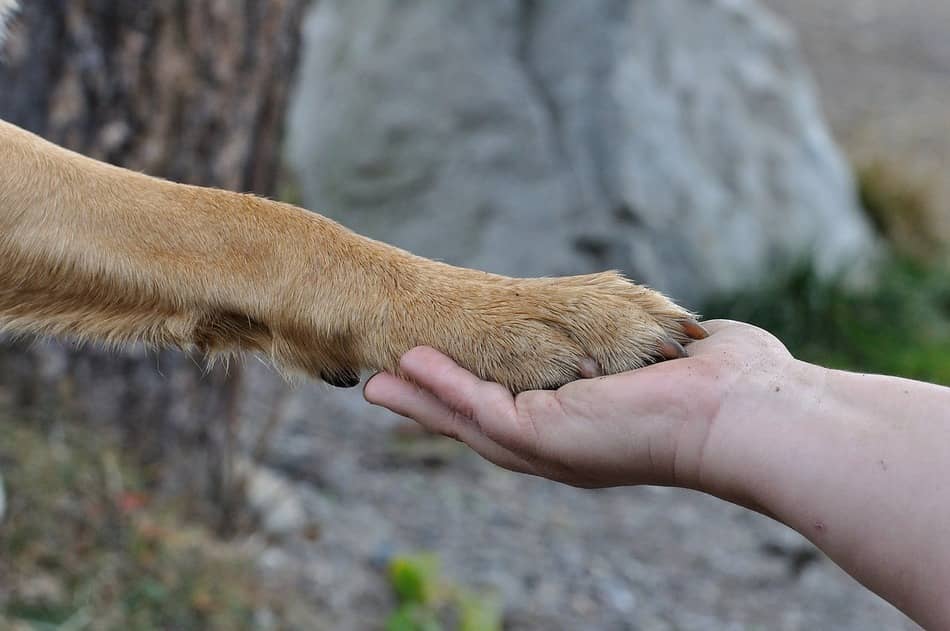 If your dog has a broken nail, he may be chewing on it to try to remove the nail.
Broken nails are painful, and your dog's instinctive response might be to attempt to bite the darn thing off.
This is especially true of a break near the base of the nail, which can be exceptionally painful.
Unlike in people where a broken nail really isn't a huge deal, a bad break that is bleeding or close to the nail bed in dogs typically requires vet attention. Remember, your dog walks around in "bare feet" all day on those paws.
Infection can set and cause serious problems.
►►Brittle nails can often lead to breaks. Find out the causes of brittle nails
.
3. He Has Allergies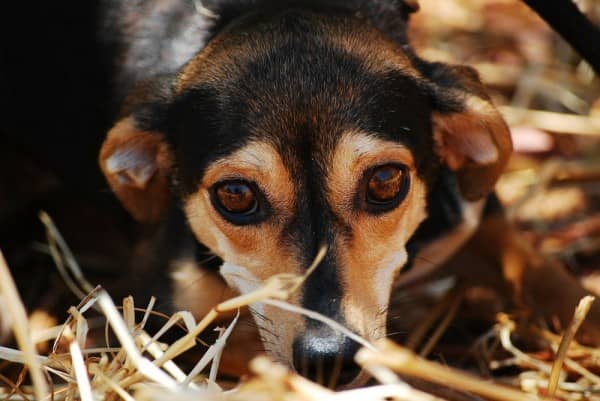 If your dog has allergies, he will absolutely chew his nails and his feet.
Allergens, especially outdoor allergens like pollen can cause intense itching of the paws and nail bed.
Your dog may be licking and chewing at his nails in an attempt to curb the irritating itching.
The source of the allergy could be anything from seasonal pollen to fleas to the food you're giving your pup.
Talk to your vet to find the source of the allergy, then work with her to determine the best diet and/or medications to help your pup.
4. His Nail Bed is Infected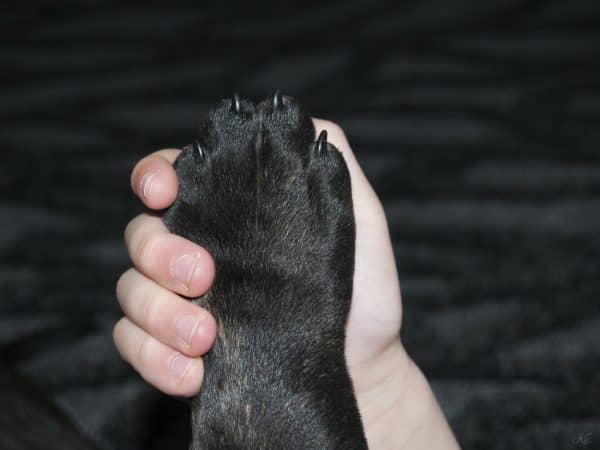 Sometimes the answer to why do dogs chew their nails can be difficult to see.
Dogs can get infections in their nail beds which can be difficult to detect until the infection progresses.
These infections can be painful, and your dog will chew the nail and nail bed area in an attempt to relieve pressure and release any infection fluid. Not to sound like a broken record, but an infection definitely requires vet care.
Related: tough chew dog beds
5. He's Nervous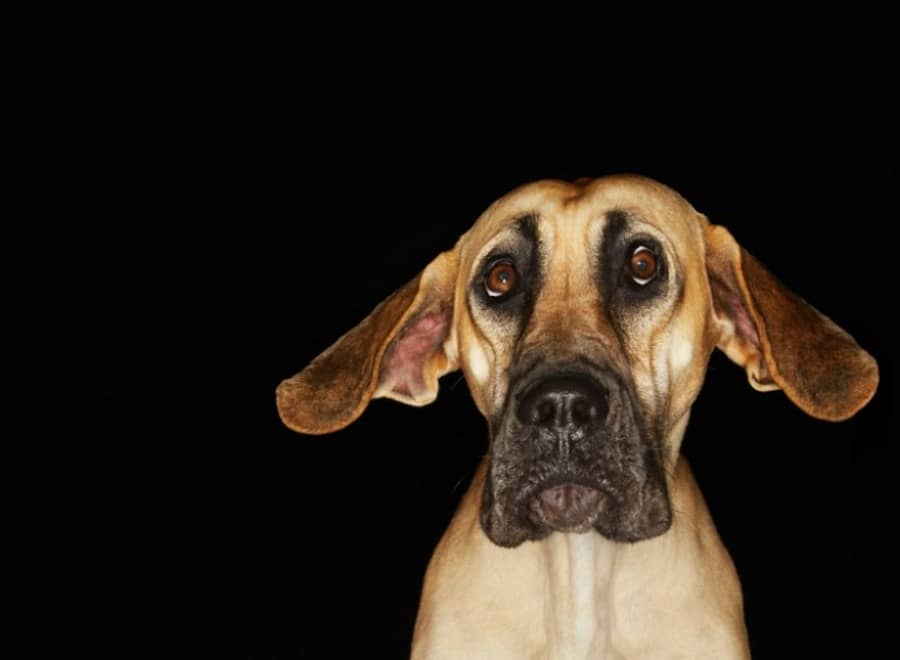 Dogs chew their nails as a nervous response to anxiety-producing stimuli, just like people often do.
If your dog sufferers from any sort of stress condition like separation anxiety or difficulty adapting to new environments, he may chew his nails.
6. He's Just Bored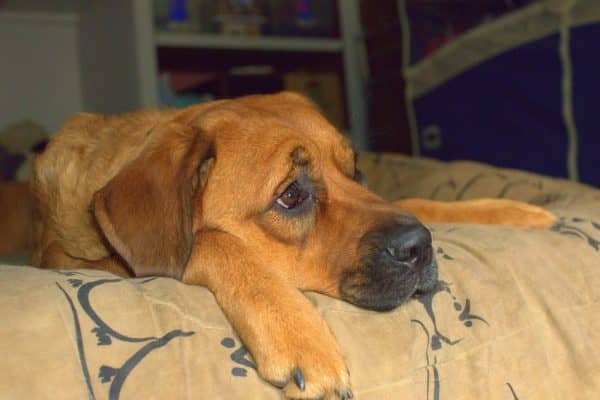 Why do dogs chew their nails?
Well, sometimes, it's for the same reason that we do.
It's a bad habit born out of boredom. Some dogs chew their nails for no other reason than that they've developed a bad habit. It's like twiddling thumbs or when we chew on our nails for no other reason than that there is NOTHING going on at the moment.
Play a game with him, take him for a walk, or invest in some new stimulating toys for bored dogs!
Why do Dogs Chew Their Nails? Visit Your Vet to Be Sure
While the above are the most common causes of people asking why do dogs chew their nails, your best bet is to take your dog to the vet.
I worked at a vet for years, and I've seen first hand how something seemingly benign can actually be a sign of something really bad.
I've also seen how something that looks horrible is really nothing more than a minor issue.
That's why it's so important to see your vet with any and all medical question. So if your dog has you asking why do dogs chew their nails, go ask your vet about it. He or she can help you find your answer.
Do your dogs chew their nails? Share your experiences, tips and stories below!