What do you feed a dog with chronic pancreatitis? The right diet for pancreatitis, especially chronic pancreatitis is a key part of keeping your dog healthy and happy. Pancreatitis is the inflammation of the pancreas. Because the pancreas is responsible for helping to digest food, it's susceptible to further inflammation if the wrong foods are fed to your dog. Today, we're going to address what pancreatitis is, symptoms, and what diet for pancreatitis to feed your dog.
I wanted to go into this today because I came across a question in the forums from an owner who was asking what to feed their dog with chronic pancreatitis. They cook for their dog and were asking about what veggies were safe to give him because they were too afraid to feed him anything but chicken.
That immediately sent off alarm bells, because that is a terrible diet for pancreatitis or anything else for that matter. I'm assuming rice is added to the chicken, but a chicken and rice diet is only called for on a short term basis. Chronic pancreatitis may mean that a dog has an exceptionally sensitive pancreas, but it doesn't mean that the dog doesn't need the right nutrition anyway. So let's take a look at this condition.
What is Pancreatitis
Pancreatitis means inflammation of the pancreas. So it's literally a swollen pancreas. Vets are entirely sure of the exact scientific cause of pancreatitis, but they do know that certain breeds are more  prone to it and that obese dogs and dogs who have been fed fatty foods can come down with this problem. It sometimes resolves on its own over the course of a day or two, but sometimes it sticks around for a protracted period of time – sometimes for life. That's what we call chronic pancreatitis. With chronic pancreatitis, the pancreas isn't always actively inflamed, but anything can set it off. That's when diet for pancreatitis becomes absolutely key.
Symptoms of Pancreatitis
Pancreatitis shares symptoms with many other diseases. That's why I advocate for getting your dog to the vet as soon as you see symptoms, rather than waiting for 24 hours like some suggest. A lot can happen in 24 hours, especially when pancreatitis symptoms are often the same symptoms as far more deadly conditions. Look for these signs.
Most Often Seen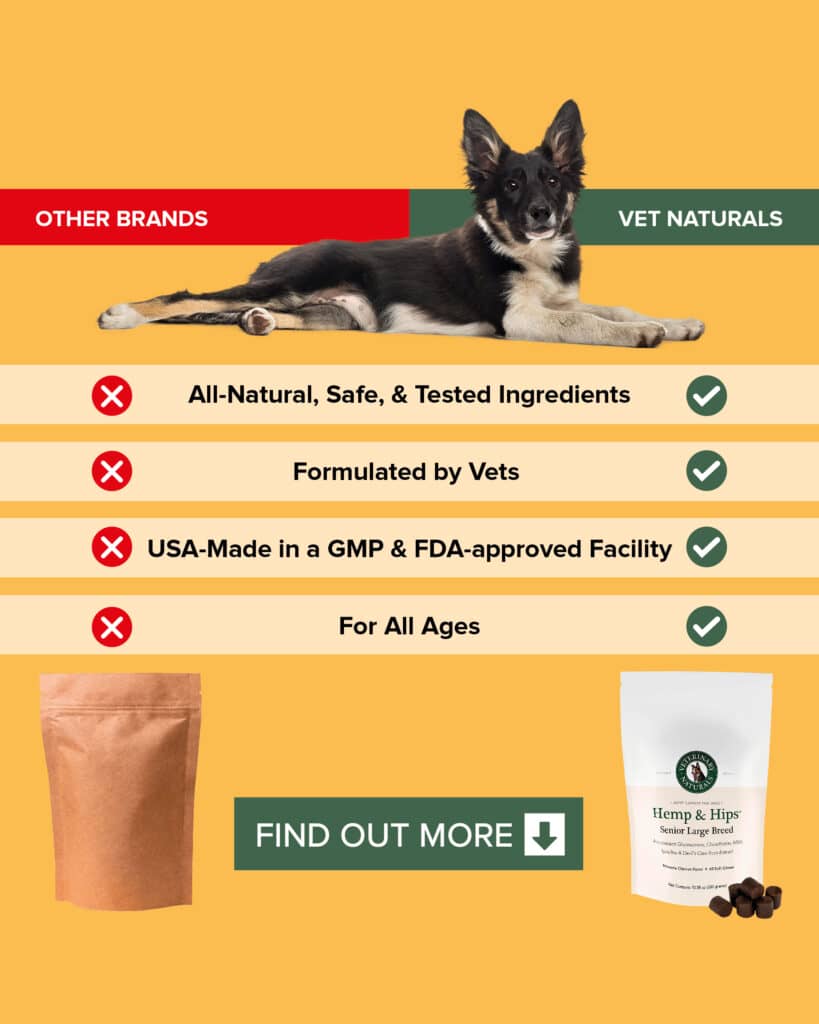 Inappetence
Vomiting
Belly pain
Less Often Seen
Fever OR low body temperature
Diarrhea
No energy
Difficulty breathing
Dehydration
Irregular heartbeat
If your dog exhibits any of these symptoms, especially the more advanced ones, get him to the vet immediately.
What Do You Feed a Dog With Chronic Pancreatitis?
The right diet for pancreatitis is key to your dog's health. I never recommend anyone making their own dog food for any reason. There's just too much that goes into making  a food that properly addresses all of a dog's nutritional needs. I can tell you that you'll need to feed your dog a food that's low in fat, as fat can send a touchy pancreas right over the edge.
Your vet can recommend the right diet for pancreatitis, and that's the first person to consult. A diet for pancreatitis may require low-fat content to begin with, but that's only part of the equation. You still need to address your dog's other nutritional needs like fiber content, the right carbs, the right vitamins and minerals, and more. There are people out there who claim you can do it yourself, but I'm not a fan of winging it when it comes to my pets' health.
Your Vet Can Guide You
If your dog exhibits any of the symptoms of pancreatitis, take him to the vet right away. It's a painful condition that can actually be deadly if left untreated. Once your vet determines if your dog has pancreatitis, he or she can help you determine the right diet for pancreatitis to feed your guy. Remember, you don't want to go it alone on something like this.
Have you ever fed a dog with chronic pancreatitis? What did your vet recommend? Share your thoughts below.