If you're a dog owner, particularly of a large or giant breed dog, you have probably worried about hip dysplasia.
According to PetMD.com, "hip dysplasia in dogs is a disease of the hip in which the ball and socket joint is malformed. This malformation…[results] in a joint that rubs and grinds instead of sliding smoothly."
A common misconception is that hip dysplasia is entirely environmental, but that is not the case. Most often, it is a combination of genetics and environmental factors that exacerbate the genetic malformation.  As dogs age, osteoarthritis can also have an impact.
All puppies are born with perfect hips, and it's not until around 4 months of age that signs of hip dysplasia may start to show.
Certain breeds, such as German Shepherds, Labrador Retrievers, and Bernese Mountain Dogs, seem to have a genetic predisposition toward developing hip dysplasia, but the genes that are associated with the condition vary from breed to breed.
With all the research that has been done, little remains known about the true cause of dysplastic hips.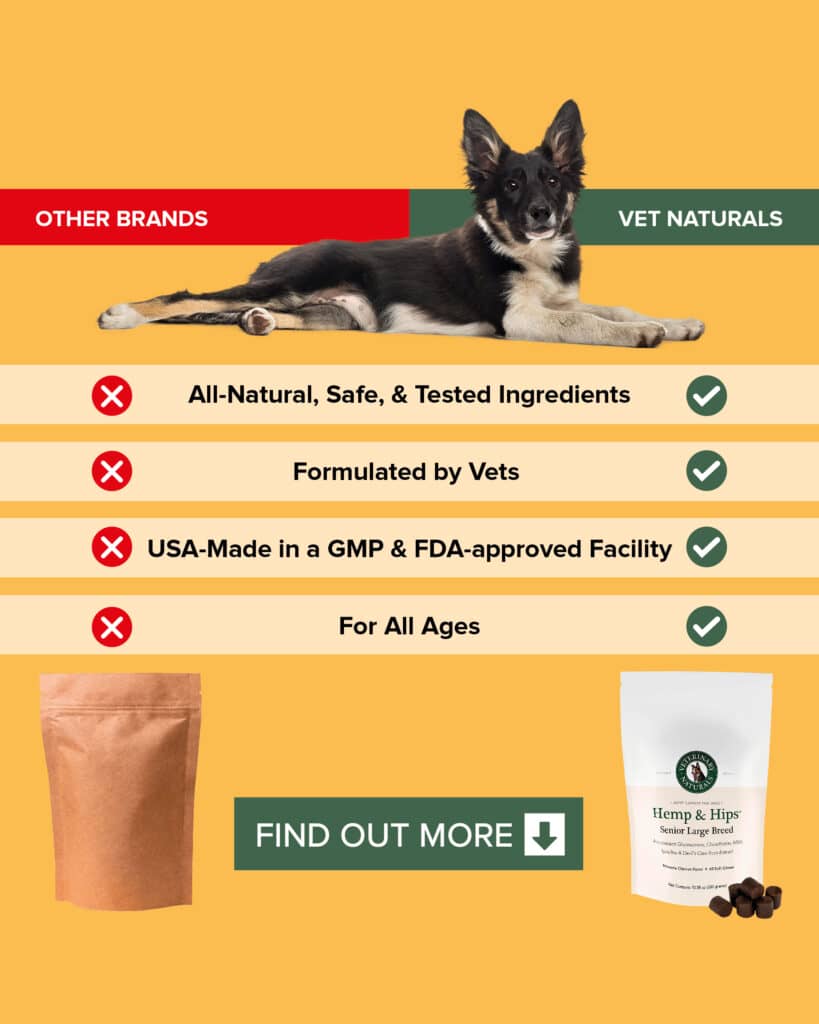 What can't be disputed, however, is that environmental factors do have an impact on the severity of the pain and issues caused by hip dysplasia, and that is what you, as a dog owner, can control.
Related: Large Dog Breeds Without Hip Dysplasia
5 Ways to Lower the Risk of Hip Dysplasia
1- Maintain a healthy weight.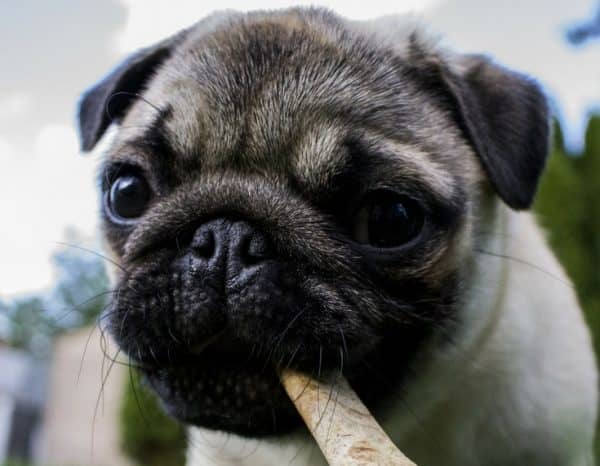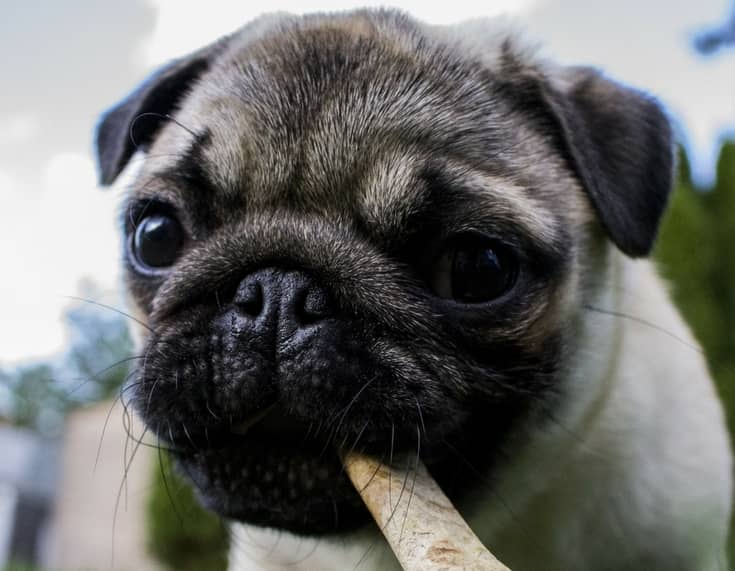 Starting as early as puppyhood, a dog that is overweight has a significantly greater chance of developing hip dysplasia earlier in life than a dog who is kept at a healthy weight.
In fact, one study showed that puppies kept on a restricted diet versus a "normal" diet had the lowest incidence of dysplastic hips, and they lived longer!
2- Provide proper nutrition.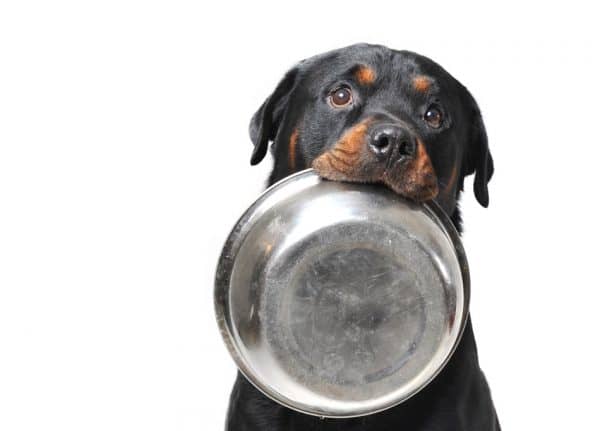 This isn't just about the right amount of food.
It's about making sure your dog has the right nutrients in his food.
Many commercially available dog foods, when given to your dog in the appropriate amount for his weight, have the right balance of essential nutrients that he needs.
Supplementing with vitamins, protein, or calcium doesn't have any impact on the development of hip dysplasia, and some nutrients (like calcium) are dangerous in higher-than-normal doses (especially for growing puppies).
3- Exercise – not too much, and not too little.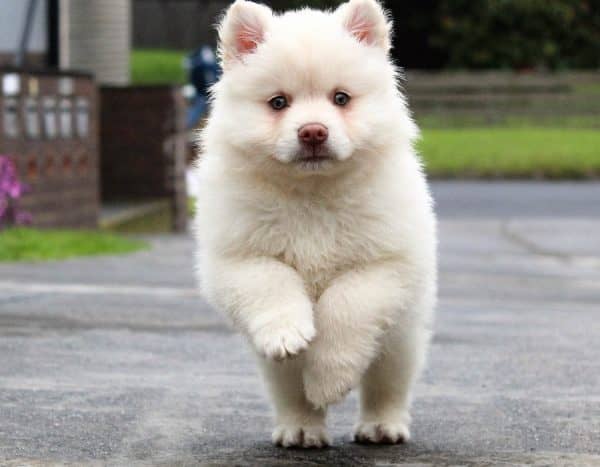 Maintaining a healthy exercise routine that is not too strenuous is helpful to keep muscles strong and weight down.
That said, if your dog is exhibiting signs of pain or weakened muscles, don't allow him to overdo it. Swimming (if you have access to a safe swimming location) is a great low-impact form of exercise for your pooch.
4- Look to your floor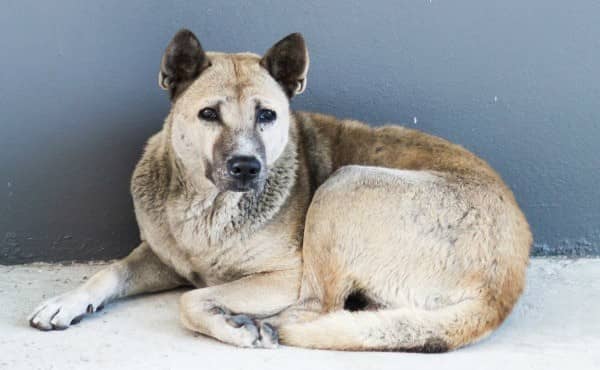 Studies have shown that hip dysplasia occurs more often when young puppies have access to slippery floors and stairs than in those puppies who have access to natural outdoor terrain.
As a general rule of thumb, regardless of your dog's age, if you have wood or tile floors, provide area rugs in commonly traveled areas to prevent accidental slips and falls. Dog beds help a lot. Read how to choose the best dog bed for hip dysplasia.
5- Get the vet involved ASAP.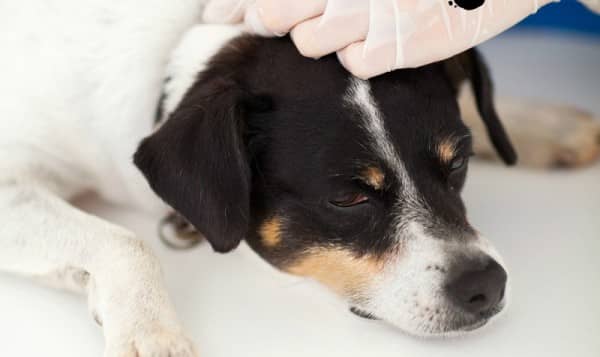 If you have reason to believe that your puppy may have hip dysplasia, don't delay getting her to the vet.
Signs of weakness or pain can first start being seen around 4 months, and the earlier they are caught, the greater chance for success of treatment. Even if it's not caught early, your vet may still be able to provide support for giving your dog the best quality of life.
Although there is no way to truly prevent hip dysplasia, you can minimize the impact that it has on your dog by following these tips. Hopefully, by keeping a healthy lifestyle, you and your dog will be able to enjoy many pain-free days of playing together!
Is your dog at risk for hip dysplasia? What did your vet recommend to lower the risk?