Looking for truly unique male dog names? I bet no one at the dog park has these 6 spectacular monikers! So, you are trying to think of a name for your dog, but you don't want something common like Fido or Max, right? After all, your dog is one of a kind, so he should have a unique name as well. Here are some of our favorite names that really stand out at training class!
6 Unique Male Dog Names
1- Amadeus
Wolfgang Amadeus Mozart was a prolific and influential music composer. He is most famous for his compositions including the 1786 The Marriage of Figaro, the 1788 Symphony 40 in G Minor and the 1791 The Magic Flute. Wolfgang Amadeus Mozart was born in Austria on January 27, 1756 and died at the age of 35 on December 5, 1791. The cause of his death remains unknown. Some say he died of being poisoned, while others say he died from a disease, such as typhoid fever or smallpox. Amadeus is also the title of the 1984 period drama movie that is based on the fictionalized story of Wolfgang Amadeus Mozart.
2- Gryffindor
If you are a Harry Potter fan, then you know the name Gryffindor. Gryffindor is one of the 4 houses that make up the Hogwarts School of Witchcraft and Wizardry, founded by Godric Gryffindor. Notable members of Gryffindor include Harry Potter, Ron Weasley and Hermione Granger.
3- Morpheus
Morpheus is a fictional character in the sci-fi action movies: the 1999 The Matrix and the 2003 The Matrix Reloaded and The Matrix Revolutions. Morpheus is the captain on a hovercraft and the role is played by actor Laurence Fishburne. Morpheus is also part of Greek mythology, the God of Dreams. This is definitely one of my favorite unique male dog names!
4- Orson
George Orson Welles is an Academy Award director who is best known for his 1941 movie Citizen Kane, which he won an Academy Award for Best Original Screenplay, the 1955 Mr. Arkadin and the 1958 Touch of Evil. Welles was born on May 6, 1915 in Kenosha, Wisconsin and died at the age of 70 of a heart attack on October 10, 1985, in Los Angeles, California.
5- Picasso
Pablo Picasso was a famous Spanish painter. He was born in Spain on October 25, 1881 and died at the age of 91 on April 8, 1973, in France. His most notable paintings include the 1921 Three Musicians and the 1937 The Weeping Woman.
6- Tyrion
Tyrion Lannister is a main character on the HBO series Game of Thrones, played by actor Peter Dinklage. Tyrion is a dwarf with wit and intelligence. He is the son of Lord Tywin and Joanna Lannister and the younger brother of Cersei Lannister and Jaime Lannister.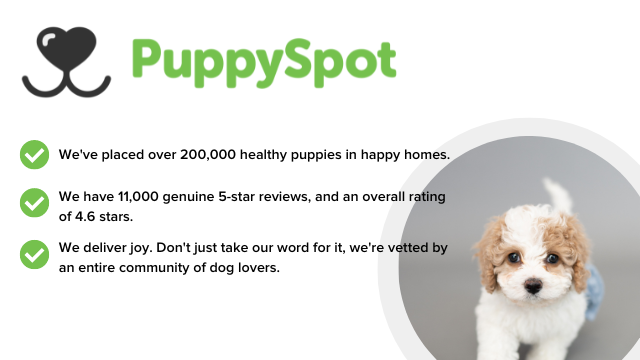 Unique male dogs names are everywhere! When you're trying to find one that feels like a good fit for you and your pooch, just look to your favorite books, movies or even songs!
Share your favorite unique male dog names below! We'd love to hear what you named your pooch!