If you're looking for a simple puppy exercise guide that answers all your major questions in one spot, you're in luck!
Today we'll cover everything from how much exercise a puppy needs to how much is too much!
We'll also give you some fun ways to fit a good puppy workout into your day!
Keep reading for your ultimate puppy exercise guide!

The ultimate puppy exercise guide
I'm sure that you are impatient to take your puppy for his first walk, but hold on a second and read through our guide before you break out the leash!
A lot of dog owners forget that puppies don't have the same endurance as big dogs and might overdo it a bit!
While your puppy might seem happy to keep up with you, you could be making a big mistake. We'll see why as we discuss how much exercise a puppy needs.
How much exercise does a puppy need?
You'll find a lot of contradicting information on the subject of how much exercise a puppy needs.
That's because different breeds have different exercise needs.
What's good for a giant-breed dog like a Great Dane isn't adequate for a high-energy breed like the Husky or Border Collie.
Most experts recommend that you follow the 5-minute rule. It states that a dog needs five minutes of exercise per month of age.
So, a three-month puppy needs 15 minutes, four-month-old requires 20 and so on.
But this rule is not set in stone, and as I already said, it depends on the breed and the level of energy your puppy has.
If your pooch is still bursting with energy after a 15-minute walk, you might think about adding a second walk during the day.
Or if you want to tire out a puppy, you might also engage in different games.
When should you start to walk your puppy?
Short answer: when they're at least 8-weeks-old, and even then only on quick jaunts around the yard. Keep reading to learn why!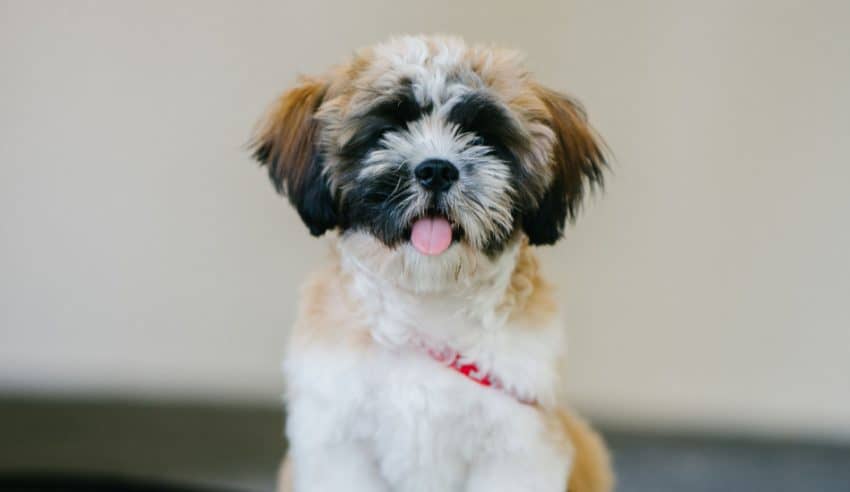 Puppies should stay with their mother until they are at least 8 weeks of age, preferably 12.
Sometimes, though, that isn't possible and you might find yourself caring for a much younger puppy.
In these cases, you don't need to worry about exercise quite yet, as newborn puppies away from their mothers have more important concerns than getting an adequate workout.
Two-month-old puppies usually tire themselves by exploring their surroundings and playing with their littermates.
What's more, they just don't have the endurance for walks because they are busy growing up.
Furthermore, remember that puppies under three months don't have their shots yet. That's why you should keep them indoors and away from other unvaccinated dogs.
If you really feel that your puppy needs extra exercise,  just spend a little extra time playing with him at home.
You don't have to do anything fancy. Even just rolling a ball across the living room floor and letting him chase it is adequate.
Is too much exercise dangerous for a puppy?
Taking a puppy for long walks, hiking, or jogging is not a good idea. I understand your desire to tire the little one so that you can sleep during the night.
However, too much exercise might affect your puppy's development negatively.
Puppies grow a lot during their first year of life. Their bones and cartilages have to remain soft to accommodate that growth.
As a result, the growth plates are susceptible to injury until the puppy stops growing.
In case the growth plates are damaged, it leads to bone deformity, which has to be corrected with surgery.
Without emergency intervention, your dog might have difficulties walking for the rests of his life.
Even if your puppy has no problems keeping up with you when you go for long walks, do not make him walk so much.
Instead, play it safe and wait for the growth plates to close. Frequent shorter exercise sessions during the day are better than risking your dog's future.
What's more, some breeds are prone to hip dysplasia and other joint issues, and you'd want to keep a careful eye on them while growing up.
Take a look at this great video on how to exercise your puppy safely:
What exercises are suitable for puppies?
I'm sure that you're dying to play fetch or Frisbee with your puppy, but you'll have to wait. That's because jumping to catch a Frisbee and running after a ball might damage the growth places.
Tug-of-war, on the other hand, might harm your puppy's teeth.
In addition to this, climbing stairs is also not advised because studies show that puppies who climb stairs are more likely to develop hip dysplasia.
As a whole, any activity requiring repetitive motions should be avoided. So, what can you do with a puppy?
Appropriate exercise for puppies include:
Short walks around your yard or out in front of your house
Playing with other puppies (remember, though, keep them home until they've had their shots)
Exploring the backyard under your close supervision
Digging for hidden "treats"
Playing with age-appropriate toys
Learning basic commands
Check out ►►► this fun video ◄◄◄ with tips on how to exercise your puppy!
While you're giving your puppy a workout, make sure you're keeping an eye out for signs of fatigue. Read on to find out what they are.
What are the signs of fatigue in puppies?
It might seem like your puppy has an endless supply of energy. Nevertheless, the younger the puppies, the quicker it gets tired.
So, it's important to keep an eye for signs of tiredness, and put your little one to rest in his crate/bed:
Going from hyper to calm in a flash
Lack of concentration
Falling or lagging behind
No interest in playing with toys
Refusing to walk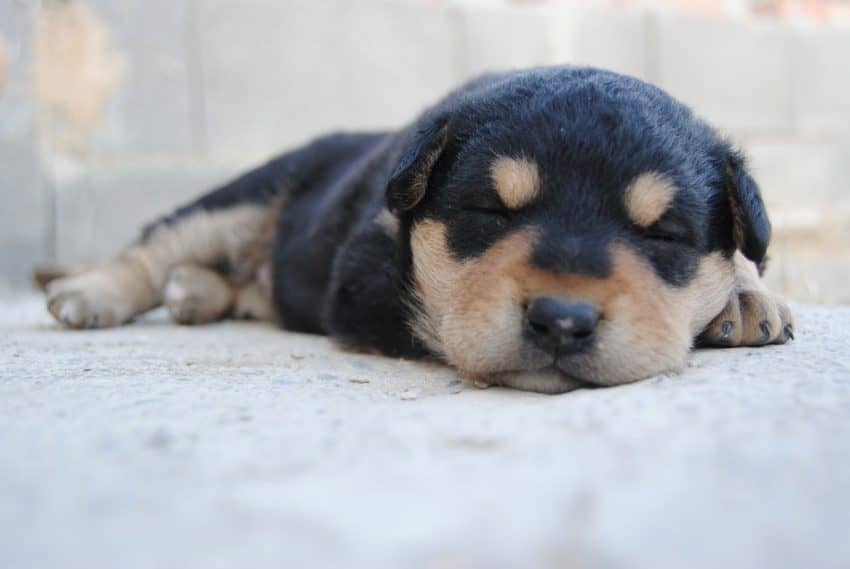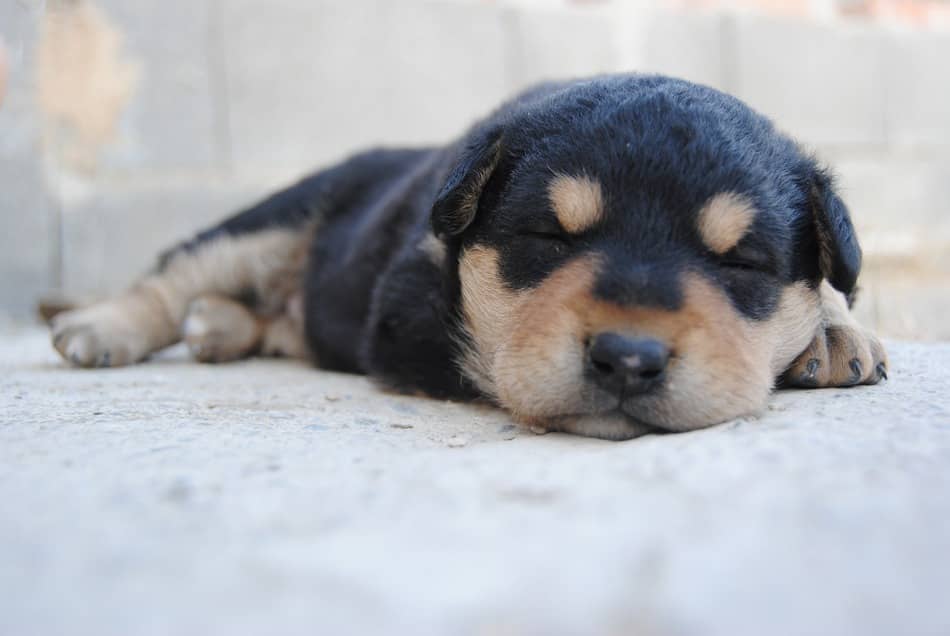 When you take your puppy for a walk, I also advise that you take into account the return distance as well.
Otherwise, you might have to carry your furbaby home if the puppy gets tired and refuses to move.
As you can see, exercising a puppy is not as simple as you might have thought. However, as long as you're careful, your little one will grow up into a big dog before you know it.
What do you think about our puppy exercise guide? Would you like to add something to it? Then leave us a comment below.