Wondering if it's possibly to treat dog tear stains naturally?
Good news: it is!
Let's be honest, tear stains aren't exactly pretty and sometimes they can even get a bit smelly.
Did you know, though, that they can  also be a  sign of an underlying medical problem in your dog?
Today we discuss the causes of excessive tearing and causes of tear stains.
We'll also talk about some remedies that you can try in the comfort of your own home using products in your kitchen.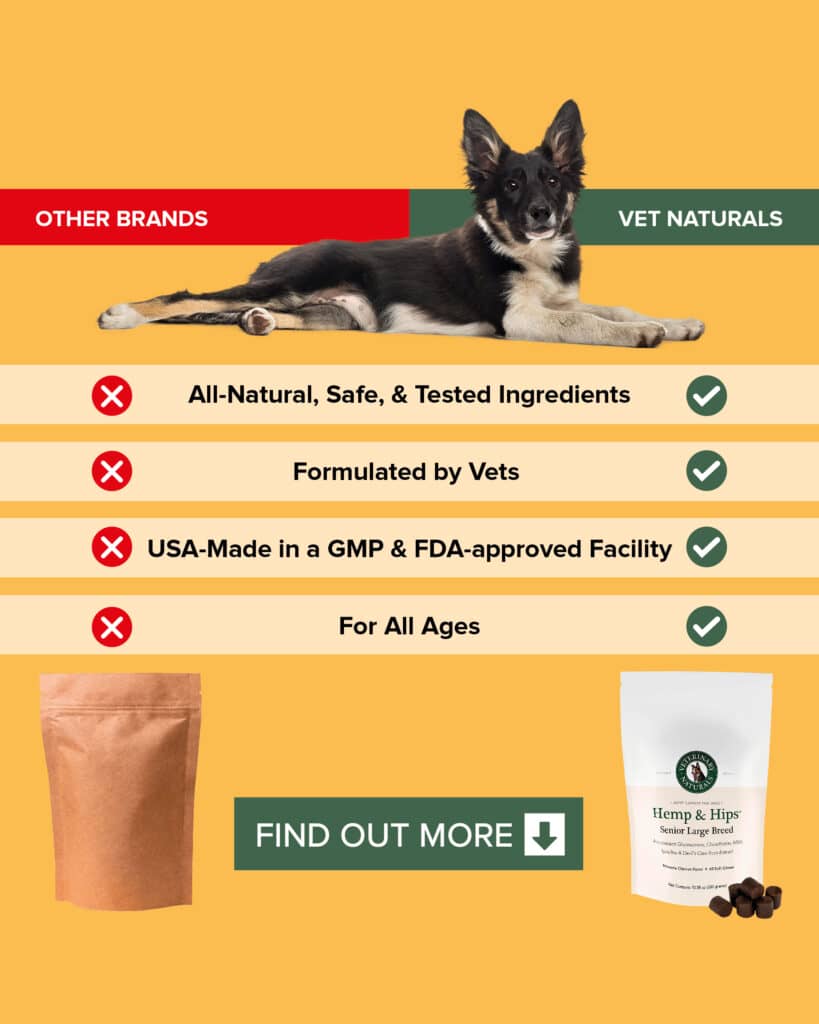 First thing first, what causes tears stains?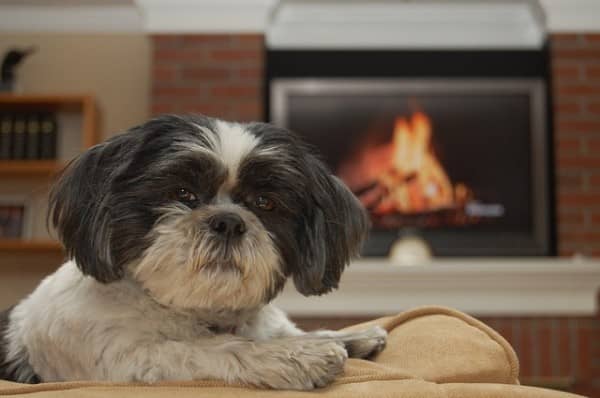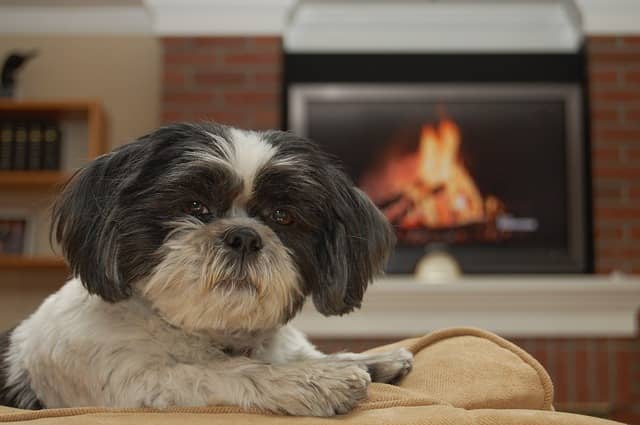 Tear stains occur as a result of excessive tearing also known as epiphora.
Common causes of epiphora can be as a result of medical related problems, environmental factors or genetics. Medical causes include:
Ingrown eyelashes
Glaucoma (increased eye pressure)
Entropion (when the lower eyelid folds inwards)
Eye infections (conjunctivitis, uveatis etc.)
Abnormal lacrimal ducts (either they are narrow, blocked etc.)
Foreign bodies in the eye
If you notice excessive tearing in your pup it would great to have the vet check it out to rule out the possibility of an infection.
Excessive tearing is also common in certain breeds. This includes breeds with;
Long hair around the muzzle and eyes
deep facial wrinkles
bulging eyes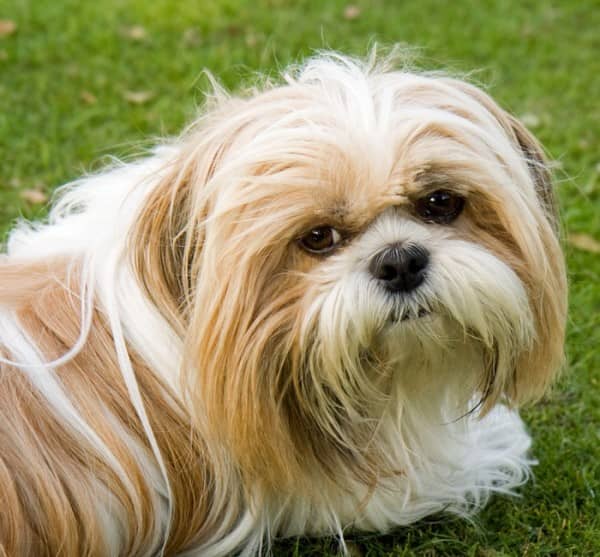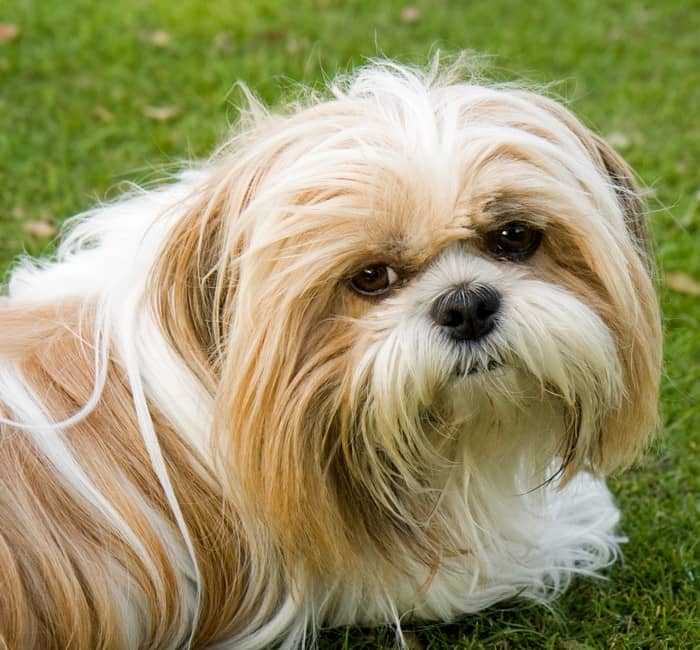 These include:
In such situations epiphora is irreversible but one can opt to try to manage the tear stains.
Feeding your fur baby using plastic bowls can also cause excessive tearing. This is because bacteria breed along cracks and pits in the bowl which can cause to eye infections, excessive tearing and inevitably tear stains.
Poor grooming makes your pups fur and skin a good breeding ground for fungi (yeast) and bacteria. Since the area around the eye is continuously wet, it offers great conditions for the growth of yeast which leaves a reddish brown coloration below the eyes.. Long facial hair around the eyes can also cause irritation in the eyes causing excessive tearing.
Commercial dog food with fillers and grains can trigger and aggravate allergies which cause excessive tearing.
Second hand smoke allergies
Side effects of certain medication
Tap water may not be safest for your fur baby. It at times contains minerals e.g. iron which on contact with sunlight causes discoloration of the fur below the eyes.
Tears not only contain salts and water but also a chemical called porphyrins.
Porphyrins are chemical compounds resulting from the breakdown of iron from the red blood cells in the body.
They are usually excreted through bile and gastrointestinal tract but in some instances especially in dogs they can excreted through tears and saliva.
They impart the reddish-brown discoloration on the fur below the eyes especially on exposure to sunlight.
How do we treat dog tear stains naturally?
This post contains affiliate links. If you make a purchase through these links, we earn a small commission at no extra charge to you.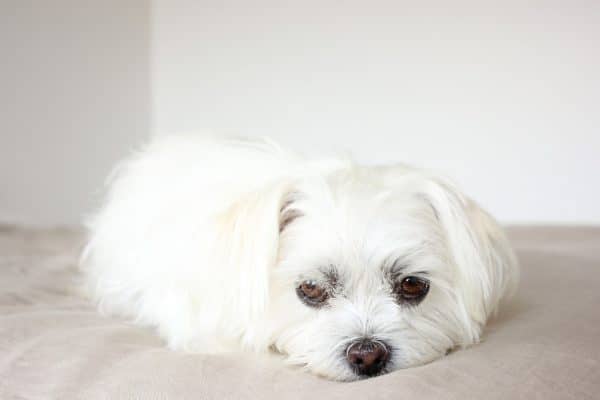 Treating tear stains goes hand in hand with treating or eliminating underlying cause, which means you need to talk with your vet first.
You'll also need to eliminate non health-related  triggers of excessive tearing. Once the causative agent is eliminated tear stains resolve with time.
Treating tear stains in a healthy dog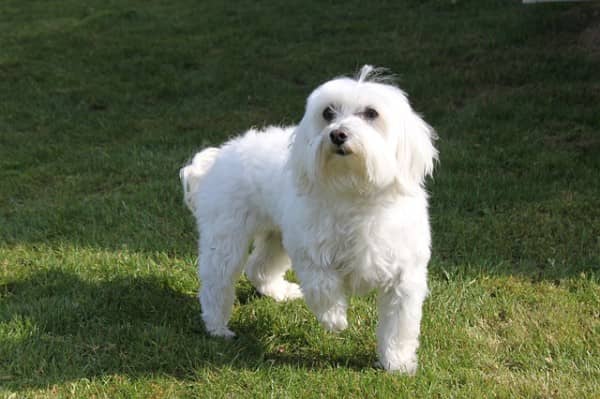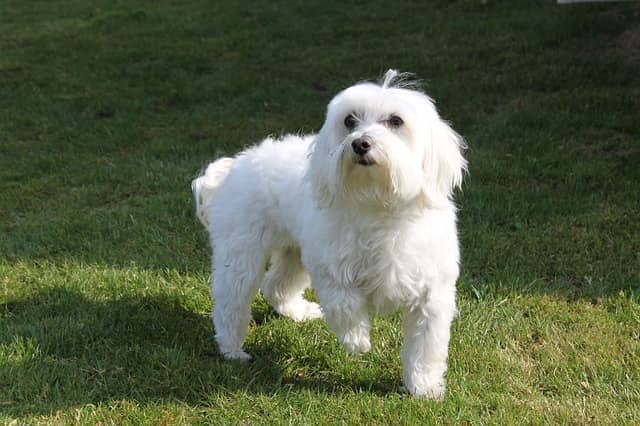 If you're thinking, "What if my dog is healthy but still has tear stains?" this part is for you!
At this point we can assume the excessive tearing is as a result of poor grooming and/or genetic predisposition.
Simple and non-expensive home remedies one can use include:
1. Keeping the area below the eye dry and clean at all times.
This prevents staining and breeding of bacteria and yeast.
Wipe the area gently with a lint free cloth twice daily with warm water and also clip any overgrown facial hair around the muzzle and eyes.
This goes a long way in prevention of tear stains. Vigorous wiping can cause further irritation on the affected area.
2. Contact Lens Cleaner
Wiping the area with boric acid found in contact lens cleaners
also helps to eliminate tear stains.
Dilute one tablespoon of boric acid in a cup of boiling water until dissolved.
When cool dip a soft ball of cotton wool to wipe the fur around the affected area. Boric acid oxidizes the iron, lightening the area.
Care should be taken not to make any contact with the eyes during application as it can irritate the eyes. The same applies to the use of citric acid (Vitamin C).
3. Using Hydrogen Peroxide
You can also use hydrogen peroxide by mixing one part of hydrogen peroxide in 4 parts of water.
It also causes oxidation of iron lightening the reddish brown stain. Care should be taken not to make any contact with the eyes during application.
4. White Vinegar or Apple Cider Vinegar
White vinegar
or apple cider vinegar
lowers the pH in your dog's body preventing the growth of bacteria and yeast.
Add a teaspoon in your pups food daily. If done over a period of time it will literally eliminate the stains completely.
Care should be taken not to make any contact with the eyes during application.
5. Greek yogurt
Adding a tablespoon of Greek yogurt or any type of yogurt for that to your dog's daily diet also goes along way.
Yogurt contains good bacteria which discourages growth of yeast on your fur baby's body and fur.
6. Coconut oil
Coconut oil
 is the holy grail of home remedies! It's not only safe to apply around the eye area it also has antibacterial and antifungal properties.
It also repels moisture and water from the tears by creating a water resistant barrier keeping the area dry.
Gently massage a small amount with clean hands on the affected area and let it do the magic!
Virgin coconut oil
works best as refined oils and non organic coconut oil contain pesticides and herbicides that may inflame the eyes.
How do I prevent tear stain on my dog?
Good grooming practices. This involves keeping the area around the eye clean and dry by wiping the area with soft lint free cloth two to three times a day. This prevents breeding of harmful bacteria and yeast. Also, keeping facial hair around the muzzle and eyes short helps prevent injury and irritation to the eye.
Feed your fur baby filtered or bottled water. As discussed above, tap water may contain minerals which have been found to cause tear stains.
Feed your dog using stainless steel feeding bowls. They are easy to clean preventing growth of bacteria and yeast which can lead to eye infections and excessive tearing.
Taking your pet for regular vet checks especially once you notice excessive tearing is important so as to initiate treatment in good time. It prevents the long term consequence of tear staining.
Feed your pet home cooked meals, raw diets or high quality kibble with no fillers, preservatives and grain. Fillers and grains can cause allergic reactions leading to excessive tearing.
Have you tried any of these ways to treat dog tear stains naturally? Share your experiences below!