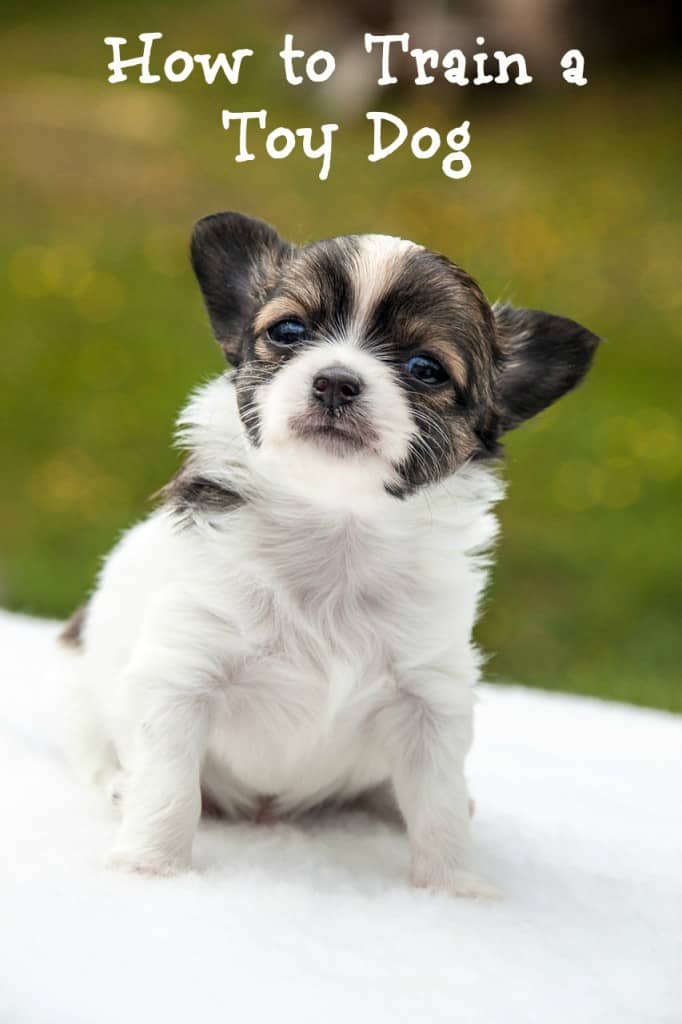 If you're looking for information on how to train a toy dog, you've come to the right place. That's because I'll give you the real skinny on how to train a toy dog and not some breed-specific bull hockey that seems to be floating around the net these days.
How to Train a Toy Dog Successfully
If you want to know how to train a toy dog successfully, I'll let you in on something. It's just like training any other dog. The keys to successfully training any dog, no matter its size, are pretty much the same.
Patience
First and foremost, you're going to need patience. Lots of patience. No matter what breed or its size, you'll have to have patience when training them. Whether you're trying to housebreak them or just teach them to sit, dogs require repetition, and repetition requires patience. This holds especially true for potty training. You'll need all your patience when your dog makes a mess on the carpet.
Consistency
If you want to know the biggest key to how to train a dog of any size, it's consistency. When you train your dog, you're simply attempting to have your dog associate the sounds of your command with an action. The only way to make that connection stick is with consistency. Always use the same command for the same action you're trying to teach, and always keep the command simple.
Praise
Praise, praise, praise. That's another big one in how to train a dog. Proper training revolves around praise and other forms of positive reinforcement. You want your dog to follow commands because it's eager to please you. Not because it's afraid of you. When your dog successfully follows your command praise it profusely with positive rewards like petting, treats, and the like.
Kindness
If you want to know how to train your toy dog effectively, always remember to be kind. Kindness is probably the key to all aspects of training. When you get right down to it, kindness in training means that your dog wants to please you. Your dog develops a bond with you that promotes good behavior. Kindness is kind. Shocking, I know.
Many people don't understand that, though. They resort to yelling – and sometimes hitting. That doesn't work. Not only doesn't it work, but it's also mean. To train a dog properly, you need lots of love above all else.
How to Train a Toy Dog
Want to know how to train a toy breed? You train it just like any other breed. For real. I know the big thing now is breed specific food and tailor made whatever for dogs. The simple fact is that all dogs are the same when it comes to training. They all need patience, love, praise, consistency, and kindness. If you have those things, you already know everything you need to know hot to train a dog of any kind.
Do you have any tips to share on how to train a toy dog? Tell us in the comments!