Dog trackers were a huge deal this year at CES, with entries from numerous different companies. Of all the trackers our correspondent checked out, though, Wonder Woof is probably our favorite! What makes it so different from the other dog trackers? Read on to find out!
Dog tracking and so much more with Wonder Woof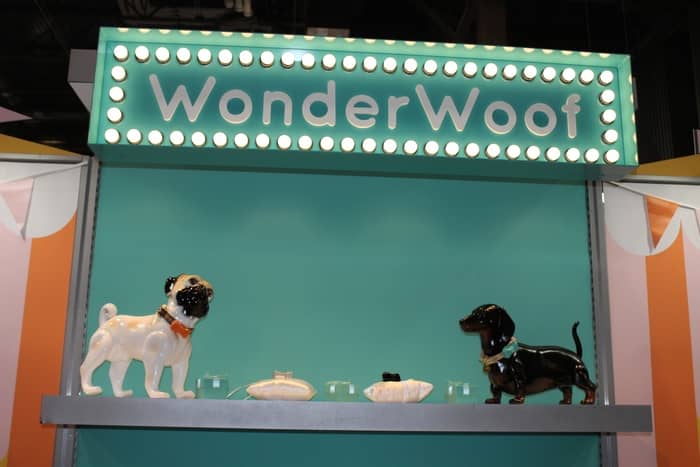 Wonder Woof is a more than just a GPS tracker; it's an entire community for your pooch. Their app has a few cool features that are quite noteworthy. One is that Wonder Woof is an activity tracker and assigns bones for when your dog is being active. Your dog wants to earn all 12 bones, which means that they have gotten their required amount of activity for the day.
Wonder Woof also has a social community for dogs. You can friend other dogs in the neighborhood and schedule play dates with other pooches. What I really liked is you can set an alert to notify you if your dog goes out of a certain range. You can also check in to see if your little buddy is sleeping, playing, or staring out the window waiting for you to come home.
Check out their quick one-minute promo video to see Wonder Woof in action:
Wonder Woof was my favorite in the pet tech category as it was something that their humans could get behind, which would then help the pets in the long run. Plus, those bow tie transmitters are just too cute! They come in six fabulous colors, including basic black and white.
Ready to buy it? You'll have to wait just a smidge longer. Wonder Woof will be available this spring (2015) for $99.99. You can be the first to grab it by preordering on their website.
What do you think of the Wonder Woof dog tracker? What features are you most excited about? Tell us in the comments!