Want to dress your pups up in some scary Halloween dog costumes this year!
We've got you covered!
Yes, you have the cutest dog on the block!
But, this year for Halloween, you don't want cute, you don't want adorable, you want SCARY!
It is probably hard for any of us to imagine our cute little pooch looking scary and spooky, but these costumes can certainly help you out!
Scary Halloween Dog Costumes
This post contains affiliate links. If you make a purchase through these links, we earn a small commission at no extra charge to you.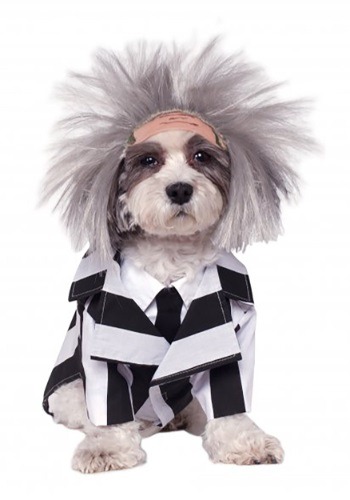 Who can forget the deceitful and offensive ghost (portrayed by actor Michael Keaton) from the 1988 movie- Beetlejuice
? Now, your dog can look just like him.
This costume comes with a shirt, jacket/necktie combo and wig.
Wig is attached to a fabric strip that ties under your dog's chin
Sizes from S to XL
This dog rocks his costume.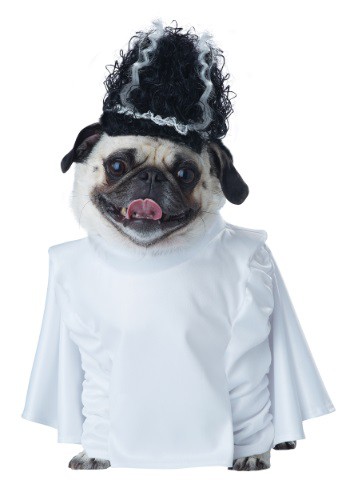 I can still remember the first time that I watched the 1935 movie- Bride of Frankenstein
. (Get it- Frankenpup, Frankenstein)! When I first saw Frankenstein's bride, I thought she was definitely the stuff that nightmares are made of.
I don't know how in the world they got Elsa Lanchester (the actress that played the role) to look so hideous because she was absolutely beautiful.
Luckily, your dog won't look as hideous, but with this costume, complete with white dress and wig, they will look rather scary.
Sizes from XS to M
Aren't the bride and the groom adorable?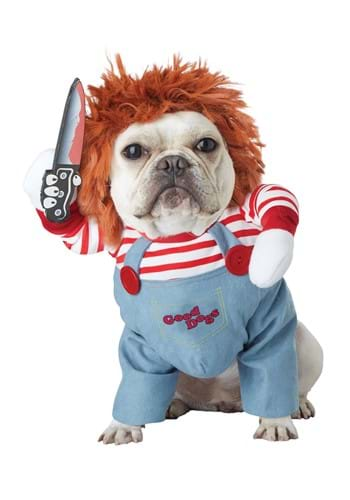 Who can remember this movie quote- "Hi, I'm Chucky. Wanna play?" Yep, it's from the 1988 movie- Child's Play
. This was the first film in what was to be a series of 7 films.
If you don't already know, the voice of Chucky was done by actor Brad Dourif.
This costume features Chucky's signature overalls with attached shirt and red wig.
Sizes from S-L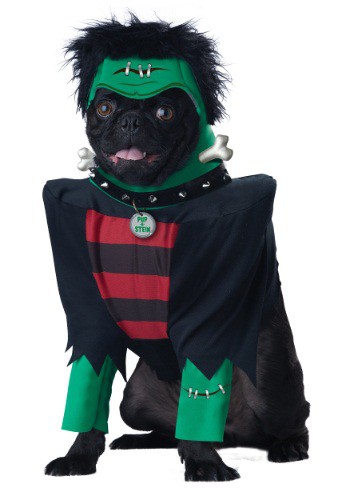 If you have seen any of the Frankenstein movies
, then you already know that this monster is hideously ugly.
Many actors have portrayed Frankenstein over the years, most notably Boris Karloff.
This jacket and hood costume is the perfect Halloween costume for your dog.
Sizes from XS to M
OMG, Look how cute these pups are!
Related: 12 Howlingly Awesome Halloween Costumes for Dogs

In my opinion, bats are one of the most terrifying mammals on the planet. They are creepy, they are unpredictable, and they are not the cutest animals out there.
This costume, while a bit scary, isn't too terrifying.
It comes with a black headpiece and black wings.
Sizes from XS-M
Someone is ready for trick & treat!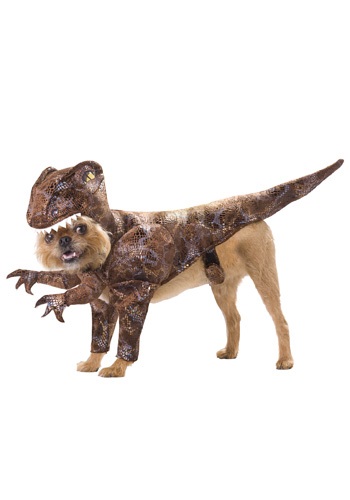 We were all introduced to the world of Velociraptors, or Raptors for short, in the 1993 movie- Jurassic Park
. It was the first of 5 movies, so far, in the franchise.
Your dog will look super-scary in this costume, complete with body costume and hood.
Sizes from XS to L
Looks like he is ready to roar!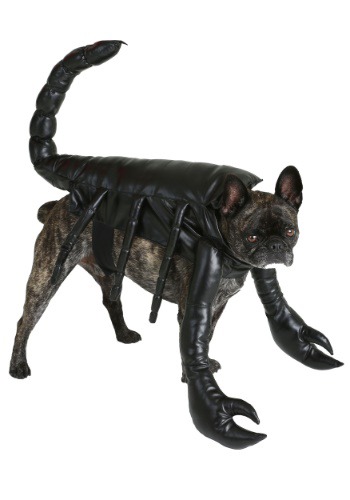 Many folks out there seem to find scorpions creepy and scary. I, personally, don't find them really scary, but I can totally see where others might.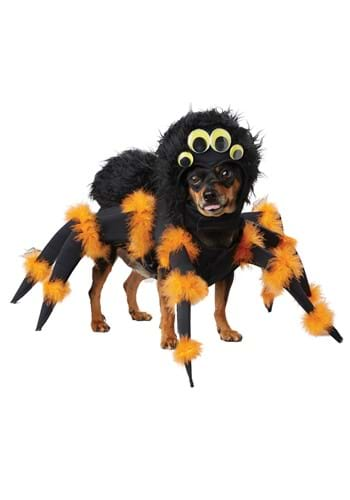 Yes, I am sure that you see spider costume here and tarantula costume below. While tarantulas are spiders, they are in a whole other category, if you ask me.
When it comes to spiders, there are about 3,000 species in the United States.
This costume features a costume body and a hood.
Sizes from XS-L

Which brings us to the tarantula. Spiders, for the most part, don't really bother me. However, tarantulas completely creep me out.
They are big, hairy and scary.
Anywho, this body costume is hairy, for sure!
Sizes from S-L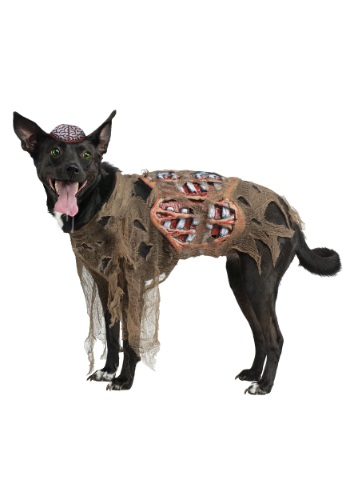 If you watch The Walking Dead
television series, then you already know all about zombies, or "walkers" as they are referred to on the show.
This costume features a shirt, belt and headpiece.
Comes in one standard size
One thing to keep in mind about the sizes for these scary Halloween dog costumes: they vary by costume. While most sizes are based on your dog's neck and chest circumference, others measure from neck to tail, or around the belly. Make sure you read the sizing guide on each costume to ensure a good fit for your pooch.
Also, the majority of HalloweenCostumes.com dog costumes (and people costumes!) can be returned or exchanged if they aren't a good fit. However, there are a couple of exceptions to this rule. These exceptions are clearly and boldly noted within the descriptions, so make sure you read those.
Do you have any other favorite scary Halloween dog costumes? Tell us below!