Traveling with a dog can be a great experience for both you and your pooch!
There are more and more dog-friendly stores and hotels these days, making it easier to take Fido with you.
However, you must be prepared for this adventure and be aware of all the problems that can arise.
That is why we have prepared tips for traveling with a dog for you.
Let's check them out!

Tips for Traveling with a Dog
Affiliate links included below. If you make a purchase through these links, we earn a small commission at no extra charge to you.
1. Preparation Is Crucial
Preparation for the trip is the best way to prevent unexpected issues.
Research laws and regulations regarding animals since they are not the same everywhere.
Another important thing is to get a vet checkup before you travel with your dog, especially if you are going by plane, or you travel to another country or state.
A vet can issue a health certificate for your dog since it is sometimes necessary in order to cross the border.
Prepare for the weather conditions as well. Get a weather report and be ready to tackle snow or rain. Pack your dog in accordance with the conditions you expect, like clothes for cold weather.
Plan your route carefully since long travels can take a toll on dogs.
Schedule regular brakes and take a rest for 20 or 30 minutes after four hours on the road.
If you are traveling by car, look for the pet-friendly locations where you can take your breaks.
2. Take Your Dog for a Test Drive
Some dogs need more time to get accustomed to traveling by car. That is why you should do a test drive with your dog for a few hours, or even for a few days in a row.
Pay attention to your dog when you take him on a test drive and look for signs that signal motion sickness or anxiety.
3. Remember His ID
Dogs often get lost on trips. Update his ID tag
or, even better, create a special tag for the trip where you will include your cell number, or a number of somebody you know that lives in the area you are visiting.
You should also think about micro-chipping your dog. This is a painless process, but it is very useful since it gets all information about your dog on a microchip under his skin.
That way, his ID information can't ever get lost.
4. Avoid Airplane Travel
Traveling by airplane is often stressful for dogs, especially when they have to fly in the cargo hold. Always choose another option if you can.
However, if you must travel by plane, choose the airplane company that lets pets fly with you instead of the cargo area since that can even be dangerous for your pooch.
Remember to check other pet rules for the airplane company you will travel with. Some companies require dog's health certificate. Also, most of them demand a crate for your dog.
5. Choose Pet-Friendly Accommodations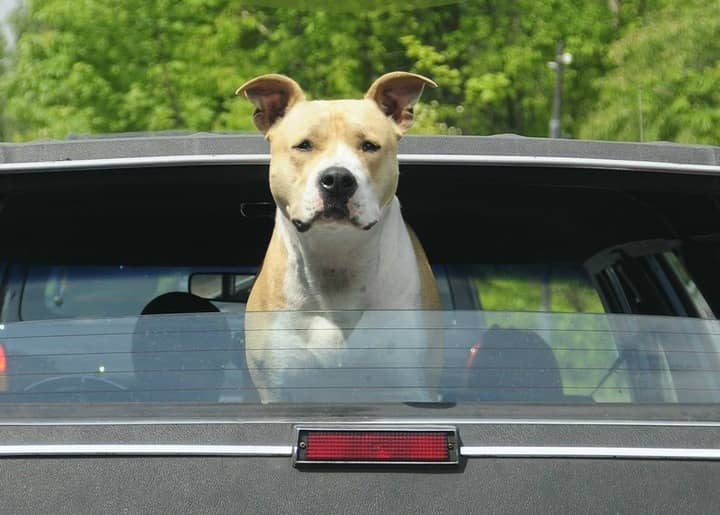 When you select a hotel to stay in with your dog, you have to be sure that you choose a pet-friendly hotel if you don't want to have problems with the staff or even other guests.
In addition to avoiding uncomfortable situations, pet-friendly hotels are the best choice since they have special facilities your dog can use.
This will make his stay more comfortable and fun.
6. Things to Bring with You
The most important things to bring are water, food and medications.
You should always have a lot of water with you so you can keep your dog hydrated at all times.
Bring plenty of dog food for the whole trip because you can't know if you will be able to buy dog food later, particularly if your dog is used to a certain diet or quality of food.
Some dogs can experience stomach issues if they change their diet, so try to feed him his regular food if possible.
Related:Food Allergies in Dogs: The Definitive Guide
Medications and first aid kit are also necessary, especially if your dog has a specific condition or gets sick often. If he gets car sickness, bring medications for that as well.
In addition to these necessities, you should also bring:
7. Car Travel Safety Tips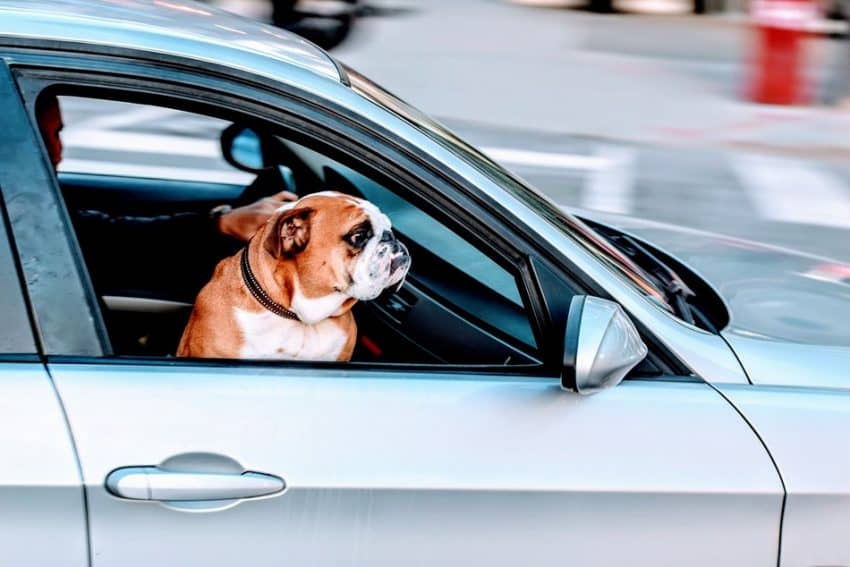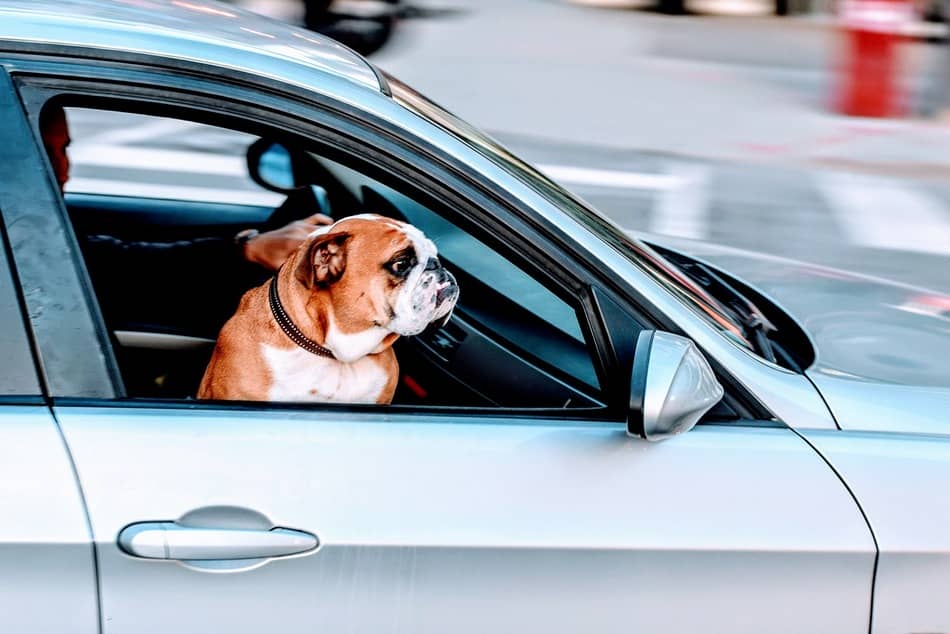 Never leave your dog alone in the car. This can lead to some very serious problems, like suffocating or heat stroke.
Even if the temperature outside is not at all high, it is still not safe to leave your dog alone in the car.
Make sure that the air conditioning in your car is working before you start your trip.
Use a dog seat belt or a kennel
to restrain your pooch to keep him safe. If your dog is not restrained, don't open car windows or doors since he can get out and get lost.
You should feed your dog early, so he doesn't eat a couple of hours before the trip.
That can prevent car sickness.
Follow these tips for traveling with a dog and your vacation will go a lot smoother! You and your pooch will have a fabulous time together and make some beautiful memories!
Do you have any other great tips for traveling with a dog? Share below!