Adopting a senior dog comes with all kinds of unique challenges that you might not face when rescuing a puppy, but it can be incredibly rewarding.
The truth is, all dogs deserve a loving home, but senior dogs are especially vulnerable because they can require a real commitment.
That's why you need to know what to ask before you bring that lovable senior pooch home to live with you.
You may also like: Top 5 Best Dog Beds for Older Dogs
Are there any health problems I should know about?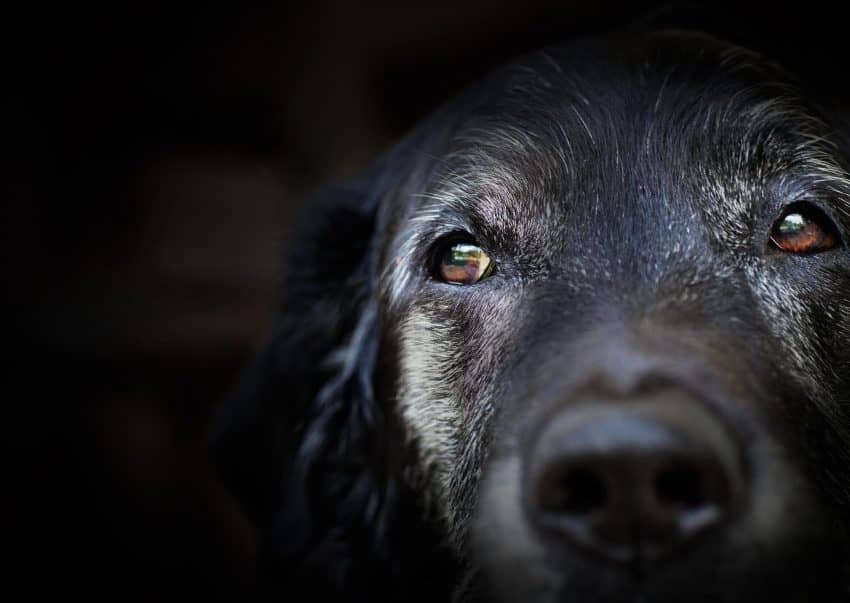 It's a fact of life that as we age, our bodies begin to break down, and that applies to canines as much as it does to humans.
An older dog might need regular medication for conditions like epilepsy, or surgery for worsening hip dysplasia.
Along with this, you can also ask if the dog had any negative reactions to a particular vaccination that it would require annually or as maintenance.
The good news is that you're likely to know more about a senior dog's current health than you would when adopting a puppy that could have hidden problems that won't emerge until later.
Before you bring home that elderly canine friend, ask what illnesses it had and currently have, and how they are dealt with.
Ask how much you can be expected to pay to keep their health in top shape.
This doesn't just apply to special medications or vet visits, either.
Some older dogs need more frequent tooth brushing or icing after playing too vigorously.
So, ask about these distinct requirements and factor the time necessary to care for your dog.
To give you an idea of what it's like living and caring for a senior dog, check out this video of a retirement home for canines:
Temperament: Why did the dog end up in the shelter?
There's a misconception that older dogs have been abandoned because they have behavioral issues that someone just couldn't deal with.
While that can certainly happen, there are dozens of reasons canine pets end up in shelters – from an owner dying or losing their job, to a child who developed allergies.
Still, you'll want to ask if there are any particular concerns that you'll need to address.
Then, you need to decide if that is something that you can work or deal with.
For instance, a dog who likes to bark too much might be a deal-breaker for a senior living in an apartment with strict noise limits.
But a barker on a farm with plenty of room to explore might not be such a big deal.
Or perhaps you feel prepared to address a dog who pulls on the leash, but dealing with a pooch who poops on the rug is out of your realm of training experience.
How much exercise or activity does a senior dog need?
Don't assume that older dogs will be calmer in terms of temperament and energy level.
Just as with humans, seniors come in all levels of activity, from dedicated couch potatoes to marathon runners.
The vital factor here is whether their energy matches yours and your family's.
If you are the type to go paddleboarding and hiking on the weekends, you might not want a four-legged buddy who thinks having a good time is lying in front of the fire.
Same thing if you prefer a book and a glass of wine, and your potential pal prefers to race around the park all day.
Activity doesn't just apply to movement, either. Some dogs need lots of mental stimulation even as they slow down physically.
You'll need to factor in time for playing games such as hide and seek or solving puzzles to your daily routine.
Be sure to ask for a general idea of how much body and brain exercise the dog needs to keep it healthy and happy before you decide to bring it home.
What was the dog's previous home like?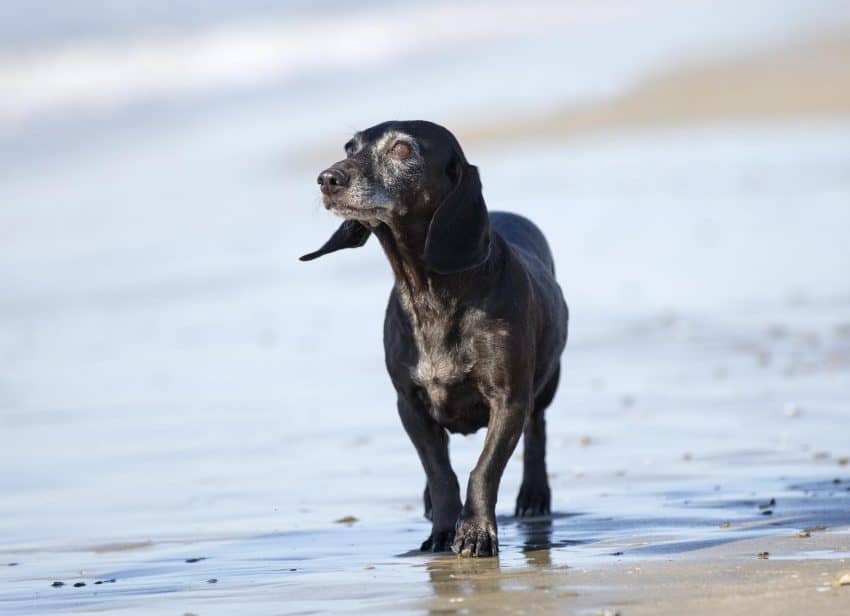 It's essential to ask about your dog's prior living situation to get a good idea of what it might expect from you as an owner.
While you don't necessarily need to give them exactly what they had before – dogs are adaptable creatures – it's a good way to know what to anticipate going forward.
A dog who lived with a boisterous family might find itself lonely if he goes home with a person who is single and works 12 hours a day.
For those who are used to a quiet life with an elderly woman might find being with five kids under the age of 10 as challenging.
Take this opportunity to figure out if your potential new family member is used to being alone or they need constant companionship.
You can also find out if the dog has lived with cats or if they have a history of hunting small animals.
Ask if the furball you're interested in prefers the freedom of roaming free or if it's attached to its crate so you can buy one that will make the pooch really comfortable.
That doesn't mean that your new dog won't adapt. The saying "you can't teach an old dog new tricks" definitely isn't true.
But ask yourself – do you have the time and energy to help ease them into their new world?
Do you have what it takes to own & care for a senior dog?
The final question you should be asking is for yourself: Are you ready for the unique challenges of bringing home an older pet?
Senior dogs might have a higher cost of care if they have health issues or special needs.
Can you afford to take care of them if they have or develop a serious medical issue like cancer?
Keep in mind that even if you decide to get health insurance for your new pooch to help ease the financial burden, it's generally much more expensive for older dogs – if the company covers them at all.
It's not just the cost of health issues. Problems like incontinence may not cost a lot, but they take an emotional and physical toll.
You might need to help your dog outside in the middle of the night or have them wear diapers when you're not at home.
On top of that, do you have the time to dedicate to an older pooch?
While it's true that puppies take a lot of time to train, senior dogs may have their own needs like medication, more frequent trips to the potty, and other care – and these time requirements won't lessen with age.
Is your home ready for a senior dog?
If they can't handle stairs, you shouldn't expect your new family member to be happy in a third floor walk-up apartment.
Finally, are you prepared for the emotional commitment?
It can be difficult knowing that you might not have a decade ahead of you and your new partner. Are you ready to make the difficult decisions that may be looming around the corner?
Opening your heart to a senior dog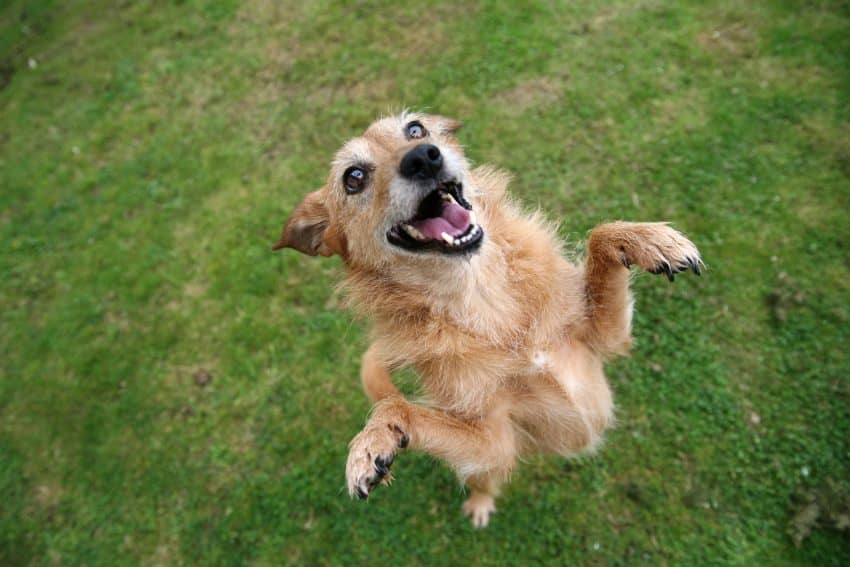 We certainly don't want to scare you off of adopting a senior dog.
The emotional bliss of caring for a canine friend that might otherwise be forced to spend the rest of its days alone in a cage – or worse – is well worth the extra effort.
It's also easy to forget that while puppies tug at your heartstrings with their wiggly antics, they can be just as expensive and time-consuming as older dogs.
You never know if your new puppy will have a congenital heart defect or cancer that requires thousands of dollars and hours of care.
There's also no guarantee that your senior dog will have health challenges. There are still many dogs who live out their lives in relatively good health.
But it's important to be aware of the challenges of owning a dog – at any age – so that both of you have the best chance at a happy life together.
If you have adopted or rescued a senior dog (or dogs), share with us your story to let other dog lovers know how rewarding the experience is like.