Looking for answers to questions like "What is the life expectancy of a Pomchi" and "is this breed's temperament right for me? We've got you covered! Today we're going to talk all about this little cutie! Read on to find out if the Pomchi dog breed is right for you!
Pomchi, Chi-Pom, Chiranian, or Pomahuahua – whatever you want to call it, the little ball of energy has the potential to be your perfect pet. If his tiny paws could hold a pen, he'd be able to check off all the boxes. Long life? Check. Big personality? Check. Can-do attitude? Check. If you're thinking about adopting a furry friend, check out this exceptionally furry option. Let's dig a little deeper and find out why they're such a great choice!
What is the life expectancy of a Pomchi?
If you're looking for a "for now" pet (and I don't know why you would be) then a Pomchi is probably not for you. The petite pup can live on average anywhere from 12 to 18 years, which is well above the average 11 to 13 years expected for most dog breeds. Barring accidents and health problems, of which Pomchis see very few, you're set for more than a decade with your new best friend.
The Pomchi gets the best of both genetic worlds from its purebred parents, the Pomeranian and the Chihuahua, when it comes to health. Chihuahuas are prone to liver shunts, seizures and weak windpipes; while Pomeranians often suffer from wobbly kneecaps, seizures, skin problems, and weak windpipes as well. These ailments can occur in your Pomchi pup, but because of the wonders of genetic diversity they don't appear to pop up as often.
Just like humans, there are ways to increase your pooch's lifespan through tender love and care. Keeping your pup's stress levels at a minimum will keep his best years at a maximum. These guys don't do well in an overly hectic household, but still require a good amount of affection and attention to keep them at their happiest. Clean living might sound like something reserved for yoga teachers and celebrities, but it's actually a good way to prolong your dog's life. Fresh food, clean air, and filtered water will all improve his, and your, quality of life.
What is a Pomchi's temperament?
These peppy pups are the epitome of man's best friend. They quickly and easily attach to their human families, forming a bond for life. For such a small pooch, they pack a powerful punch. It seems like nobody told the Pomchis that they're a small breed because they often act much tougher than they look. They aren't afraid to go up to bat for their humans, even if the bat is bigger than they are.
Don't let their size fool you, Pomchis make fierce watchdogs. This goes hand-in-hand with their penchant for yapping, however, which is only made worse when left alone. It's best if these nervous little guys are always accompanied by at least one family member to keep from feeling separation anxiety.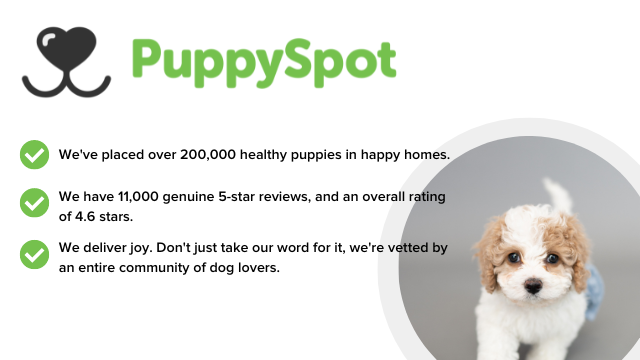 High-energy but low-maintenance, Pomchis are spunky and playful. They'll happily zoom around the house chasing a toy or a ball. Its prefered playmates are older humans, as overly enthusiastic children can make the small dog nervous and prone to snap. This isn't to say that Pomchis can't get along with kids, it's just advisable to keep a close eye on your fur baby and real babies when they're playing together.
There's no real need to take your Pomchi on long walks and runs. In fact, this might tire the poor thing out too much. They're widely considered indoor dogs, and are great for city dwellers and apartment owners because they don't require large amounts of outdoor space. The energy they burn running through the halls and playing with toys is enough to keep them healthy, but regular short walks to use the bathroom and get some fresh air will keep them happy, too. If you do end up getting as far as the dog park, make sure there's a section for small or calm dogs. Big and rambunctious breeds can easily accidentally harm your toy dog in bouts of play fighting.
Your Pomchi is going to be more easy-going and less stubborn than a pure-bred Chihuahua, which means he's going to be much easier to train. This is another area where they don't realize their size and are happy to take part in agility training, just like their bigger brothers. Early socialization is key when it comes to securing a normal life for these little guys. Before 18 weeks, he needs to have met a range of people of all genders, sizes, and personalities in order to be a functioning member of your household for years to come. Lack of social interaction can lead to suspicion and nervousness when meeting strangers as he gets older.
Living your Pomchi's best life.
18 years is a long time for a pooch to live. If you think you can make each and every day the best day of his little life, then a Pomchi is a good pom-choice. As long as you socialize, energize, and idolize your furry fireball, you both will enjoy your time together to the fullest.
Do you have a Pomchi? Share your thoughts and experiences below!