What are the signs a dog is dying of cancer?
No pet parent ever wants to think about that question or imagine that it could happen to our fur kids.
Unfortunately, cancer is one of the leading causes of death in older dogs. 
Understanding the symptoms of cancer in dogs is vital because early detection is key to giving our dogs a fighting chance.
On the other hand, knowing the signs that cancer is winning the battle gives us a chance to prepare and say goodbye.
To help you better prepare, I'm going to talk about which symptoms show us that the end is near.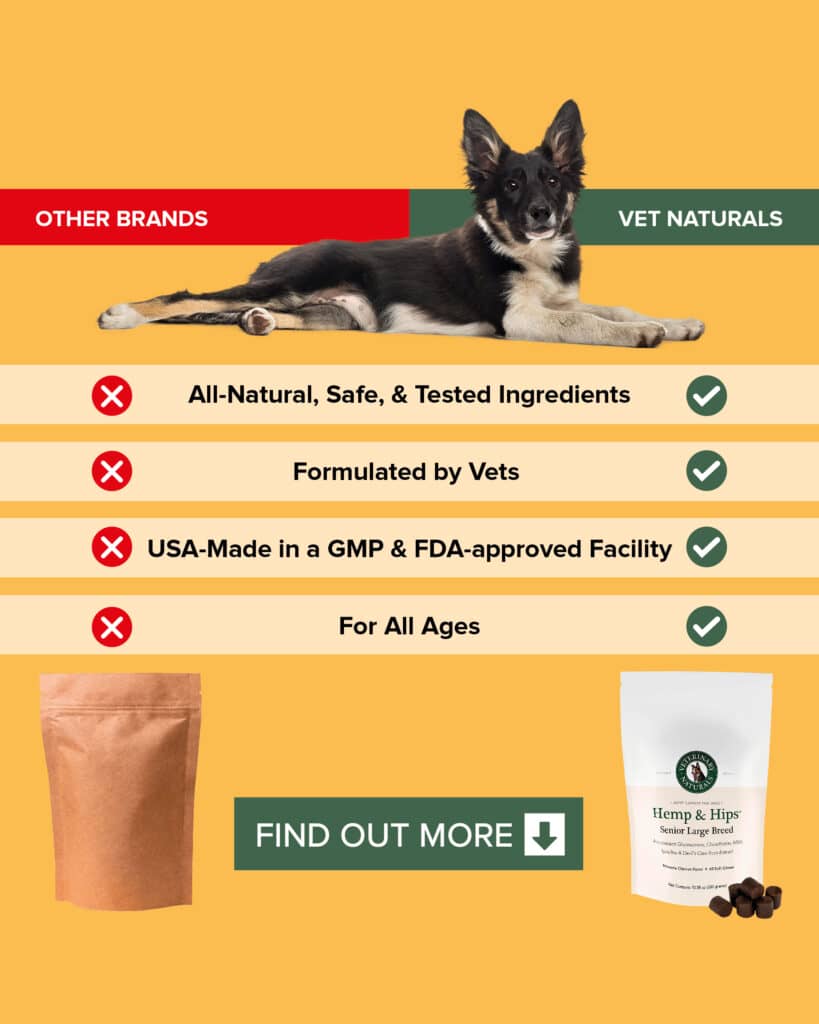 5 Signs a Dog is Dying of Cancer
Dying is a process. Sometimes it happens so quickly that you're left empty, confused and broken. But other times it can go on for weeks or months.
It's devastating to watch your beautiful dog transform into a shelf of its former self.
The symptoms I'm going to talk about do not necessarily mean that your pet is entering the final stages of his life.
However, they are indicating that your pooch is not feeling as good as he used and that you should be prepared.
#1 Lack of appetite
As with people, dogs suffer the negative effects of cancer treatments, including loss of appetite.
So, you might notice that Max is eating smaller portions of his meal than before or that he is refusing to eat all because he is nauseous.
The lack of interest in food might be related to the type of cancer. For example, the tumor is pressing upon the digestive tract, or it's secreting hormones that increase stomach acid production.
What's more, a dying dog doesn't need as much energy as before because his body is slowly shutting down.
Nevertheless, you can tempt Max with warm meals and hand-feed him whatever food he shows interest in as long as it's not toxic for dogs.
#2 Significant weight loss
Weight loss is another likely symptom that you'll observe when your dog has cancer.
On the one hand, the cancer treatment causes a lack of appetite, and on the other, the cancer is eating away all the energy your dog receives from food.
It can be quite distributing to watch your fluffy dog shrink to an emaciated creature, so you have to prepare yourself mentally.
To slow down the weight loss, you might try a high-protect/fat diet with the knowledge that it's a temporary solution.
#3 Detachment
As the illness progresses, you'll notice that your pet is no longer interested in what's going on around him. Toys would no longer excite Max, and he might shy away when you try to pet him.
What's more, Max might seek quiet places to lie down away from the rest of the house. He might not show up to greet you when you come home from work.
On the other hand, some dogs might get extra clingy at times and get upset when you're not near them. So, it's strictly individual. But if your dog wants peace and quiet, let him have it.
#4 Pain
Animals are experts at hiding their pain, but sometimes it's obvious that they are hurting.
Licking at the tumor spot and growling when you attempt to touch that particular spot are clear indicators that your beloved pooch is in severe pain.
Depending on the severity of the pain, Max might snap his teeth at you when your approach or howl, whimper, or bark.
You might talk about your vet about pain-relieving meds, but that's not a cure.
#5 End of life signs
When death is near, you'll notice that Max can't move around as steadily as before. He stumbles, he falls, his legs can't bear his weight. He might lack the strength to lift his head or refuse to move from his stop at all.
Seizures, paralysis, refusal to drink water, uncontrollable vomiting/diarrhea, collapsing, or internal/external bleeding are signs that you have to contact your veterinarian and talk about your options.
While these signs indicate that the end may be nearing, there are other symptoms of cancer in dogs that may just help you catch it early enough to give Fido more time with you.
Symptoms of Cancer in Dogs
Keep in mind that these are not the only symptoms of cancer in dogs, nor do they always indicate that your dog has the disease.
Still, if you notice them, schedule an appointment with your vet sooner than later.
1. Strange lumps
Lumps and bumps are not always cancerous, but they are one of the first signs that something is wrong.
If you're petting Fido and feel something that doesn't belong, call your vet. The lump may be something as innocent as a cyst, but it's better to know for sure.
Your vet will most likely do a needle biopsy to determine whether or not the bump is malignant.
2. Foul odors or discharges
As PetMD explains, any unexplained foul odor emanating from your dog should be checked out by a vet.
In many cases, the odor will be related to something completely innocent or curable, but it's better to be safe now than sorry later.
The same goes for strange discharge coming from any part of your dog's body.
Discharge (like pus) almost always indicates that something is wrong, be it a simple infection or cancer.
3. Wounds that just won't heal
If your dog has a wound that simply will not heal, even though you're doing everything to take care of it, then call your vet.
Also, keep in mind that while you can treat minor cuts and scrapes at home, anything beyond the human equivalent of a skinned knee should be treated by a vet.
4. Difficulty breathing
If you notice that your dog is coughing or seems to have trouble breathing, get to your vet right away.
Along with cancer, coughing may also indicate congestive heart failure. Catching CHF early can give your dog many more years with you.
5. Inactivity or Depression
If you notice that your dog isn't his usual perky self, seems depressed, or just doesn't seem to want to do anything,  call your vet.
Inactivity or lethargy is a symptom of numerous issues ranging from "I'm depressed because you went back to work" to "I'm really sick and need help."
Again, these are potential  symptoms of cancer in dogs and don't necessarily mean that the end is near.
Still, take a "better safe than sorry" approach, because while they may not signal a fatal disease, they almost always mean that something is wrong.
Now that we know the symptoms and signs that a dog is dying of cancer, let's talk a bit about how to know when it's time to let go.
When enough is enough?
No one can tell you when the right time to put your pet to sleep is. You're the one that knows Max the best, and you can feel if he has had enough.
Just remember that sometimes pets suffer greatly on the inside without us realizing a thing.
I would say put yourself in your dog's shoes.
Would you like to continue living when you can't get up, and you have to rely heavily on somebody else while being in constant pain?
Are the bad days more than the good days?
Do not feel guilty about euthanizing your pet. There is no point in extending Max's suffering when you've done everything possible to save his life.
Do what's best for him and let him go peacefully surrounded by his family.
Cancer is a nasty disease both for humans and animals alike. But do not give up hope when you receive the bad news. Try to stay positive for your pet's sake and do what's right for him.
What do you think about the signs a dog is dying from cancer? Would you like to share your story with us in the comment section? We would appreciate it.