Strengthen dog nails starting now if your dog experiences cracked, split, or brittle nails.
Recently we talked about treating torn dog nails and how to prevent that.
Today, we'll go into a little more detail on how to strengthen dog nails, because strong nails don't tear or break nearly as often.
There are things you can do to strengthen your dog's nails, but as I always say, they should all be done in conjunction with your vet for maximum efficacy and safety.
➨➨Don't forget to read our detailed guide about dog nail problems & treatments as well as dog nail fungus.
How to Strengthen Dog Nails
*Affiliate links included below. If you make a purchase through these links, we earn a small commission at no extra charge to you.
Dogs use their nails for everything.
They scratch with them.
They dig with them.
Their nails help them hold their favorite bone as they chew on it.
In fact, a dog's nails are more like fingers than they are our fingernails. Because of that, their nails get put through the ringer. And because of THAT, we need to do everything we can to keep those nails strong.
So let's take a look at how to do that.
➨➨ Struggling with Your Dog's Health? Get Weekly Health Tips. YES PLEASE.
1. Visit Your Vet First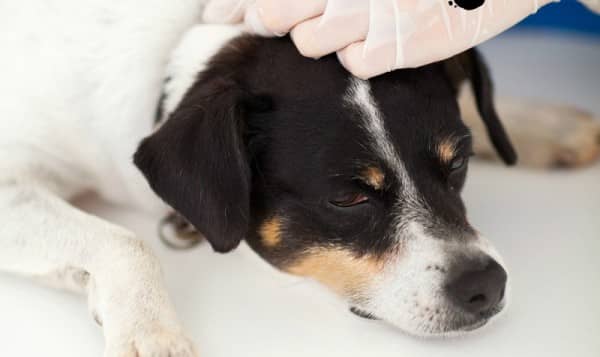 If your dog's nails are fine, and you just want to be sure they stay that way, visit your vet for advice.
If your dog has brittle nails that crack easily, visit your vet for advice.
That is key, and I cannot overstate it enough. You should always visit your vet first. Your vet can guide you through the process of diagnosing brittle nails and what to do about them and also through supplementation to ensure that your dog's nails stay healthy and strong.
Vet bills can be expensive! Why don't you consider a pet insurance!
Here are some pet insurance companies we recommend
2. Fish Oil
Fish oil
is a bit of miracle in both humans and dogs.
The omega fatty acids in fish oil not only make the skin, hair, and heart healthier, they also promote stronger nails.
Fish oil is incredibly safe to administer, but you'll want to ask your vet about proper dosage, as too much can lead to loose, oily, and disgustingly stinky stool.
3. Biotin
Biotin supplementation can help to correct brittle nail issues and also to keep healthy nails strong.
Like fish oil, biotin
promotes healthier, stronger hair and nails in both humans and dogs.
4. A Better Diet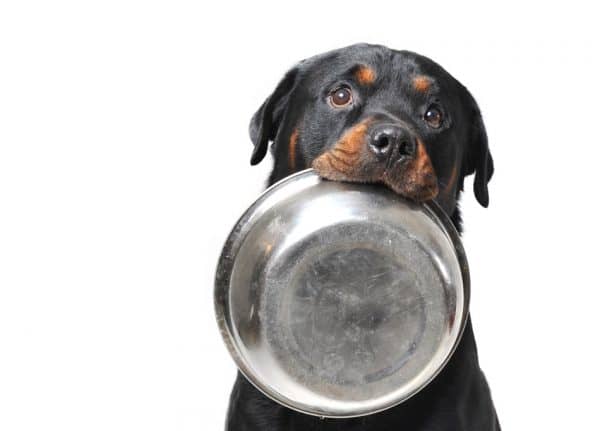 Whether you need to strengthen dog nails or just keep them strong, an excellent dog food is key.
Your dog's body is a well-oiled machine, but if you put cheap fuel into it, it will break down.
Often times, brittle nails are a sign of overall poor health, and that can be due to a poor diet.
I always advocate high-quality food, and NEVER any of that cheap stuff from the big box stores.
Brands like Natural Balance
, Blue Buffalo
, and Taste of the Wild
are incredibly good foods.
If those are outside of your price range, Purina ONE Grain Free
food is an excellent choice in the cost effective category.
5. Regular Trimming
Last but not least, to strengthen dog nails, keep them trimmed.
This won't physically make them stronger, but what it will do is decrease the amount of pressure that can be applied to them if they get stuck in something.
It also reduces the chance that their nail will snag.
►► Not sure how to trim those claws? Check out: How to Trim your Dog's Nails Like A Pro
Strengthen Dog Nails with Your Vet's Help
Again, always visit your vet before giving your dog any sort of supplement, even seemingly benign ones.
Your vet will be able to take a look at your pet's medical history to assess which supplements are safe for him and also do a thorough exam to determine the cause of his brittle nails if that is an issue.
Working with your vet, you should be able to start to strengthen dog nails starting now.
Did you already try any of these tips on how to strengthen dog nails? Share your experiences below!
Last update on 2021-08-19 / Affiliate links / Images from Amazon Product Advertising API