Skin irritation can be caused by a number of allergens, both food and environmental. One of the worst side effects of the chronic skin irritation associated with allergies is atopic dermatitis. This inflammatory skin disease is the second most common allergic skin disease in dogs.
What is Atopic Dermatitis
Atopic dermatitis is a chronic inflammatory skin disease that is usually secondary to allergies. Dogs usually being presenting with atopic dermatitis anywhere from 3 months to 6 years of age, although it the disease can be so mild in the first year, it may not become clinically apparent for quite some time.
This inflammatory condition is cause by chronic allergies and skin irritation, and it keeps that cycle going. What would normally be no more than a nuisance to another dog's skin can result in an outbreak of epic proportions in a dog suffering from atopic dermatitis.
Symptoms 
itching
scratching
rubbing
licking – especially around the face, paws, and underarms
How to Reduce Atopic Dermatitis Skin Irritation
Unfortunately, atopic dermatitis can often be severe, and generally leads to medications to help control it. However, there are things you can do that can help to mitigate the severity of your dog's dermatitis and possibly use less medications.
Change Food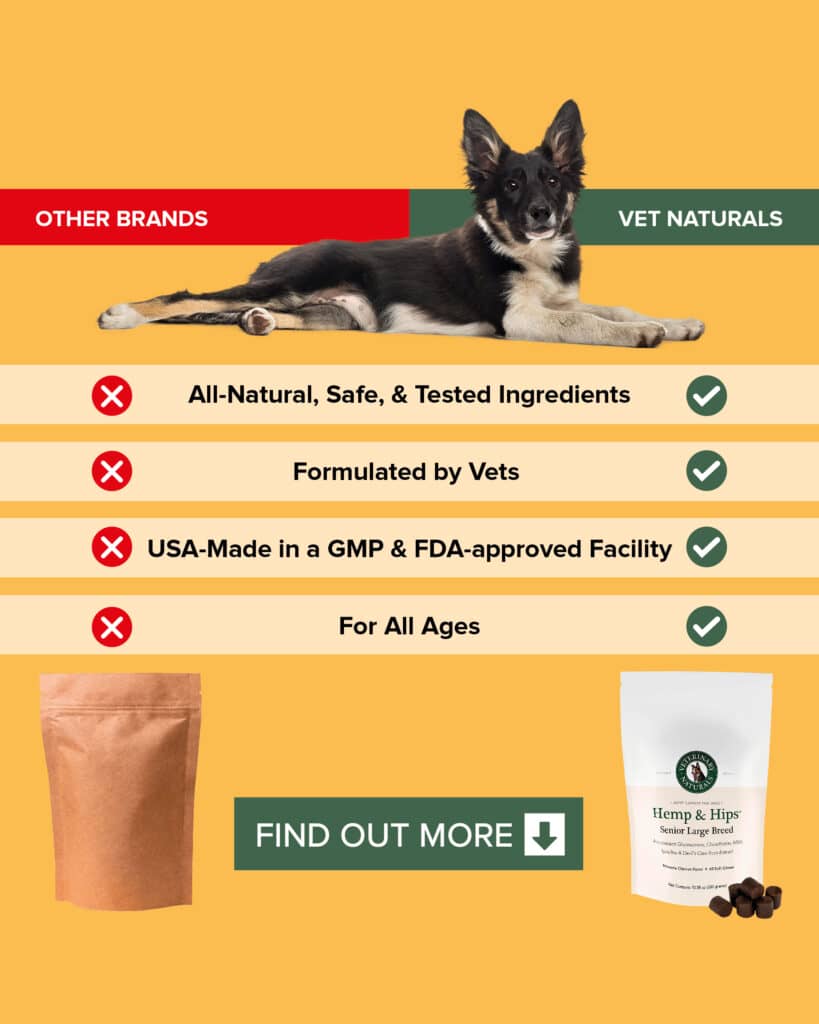 If your dog has atopic dermatitis secondary to food allergies, you're probably already on this path. Food allergies are one of the worst offenders for skin issues in dogs. However, if your dog doesn't suffer from food allergies, switching its dog food still may be beneficial.
Look for a food with high levels of fatty acids. These fatty acids help strengthen and heal skin from the inside out. You won't see results for a couple of months, because these fatty acids work from the base of the skin up, but it's worth changing foods to help strengthen the skin.
Weekly Bathing
Just like with any other skin irritation, a weekly bath followed by a leave in condition can help mitigate the inflammation and irritation associate with atopic dermatitis. Your vet can recommend that correct type of shampoo and conditioner that you should use.
Change Detergent
Avoid heavily scented laundry detergents. They can cause dermatitis flare ups. I had a dog with sever atopic dermatitis, and I found that All Free & Clear worked well. In addition to avoiding scented detergents, forgo fabric softener in loads that contain blankets or linens that your dog uses. Instead, get some dryer balls to help keep the fabric soft.
Wipe Down Paws
To reduce the chances of skin irritation due to environmental allergies, wipe down your dog's feet every time it comes in from the yard or a walk. Using an all-natural wipe on your dog's paws will drastically reduce the amount of environmental allergens that get trapped in its paws as well as the amount of allergens that get tracked into your home.
"Anti-Allergen Routine"
To reduce the amount of environmental allergies in the home, and therefore reduce the instance of skin irritation due to atopic dermatitis, do a weekly "anti-allergen" cleaning routine.
Vacuum and steam clean carpets and upholstery
Vacuum and wash hard floors
Wash linens weekly
Dust weekly
Attack Skin Irritation from the Outside
Unfortunately, the majority of patients I've seen end up on oral medications to help control their atopic dermatitis. However, if you follow the tips above, you can reduce the allergens in your environment and their impact on your dog's skin, which can potentially help reduce or eliminate oral medications for your dog's skin irritation.
Have you ever dealt with skin irritation and atopic dermatitis? Tell us your experiences in the comments.