If you're looking for some fun t-shirt worthy short dog quotes, I've got you covered
Earlier this year, we shared our favorite inspirational short quotes about dogs , so today is all about fun!
In other words, these sayings are perfect for custom gifts for dog lovers, like pillows, shirts, mugs, and cards.
I'll even give you a list of my favorite places to make those fun personalized dog gifts!
You will love these: Inspirational dog quotes
Top 50 Short Dog Quotes to Put on a T-shirt
Like I said, these short dog quotes are all about fun!
We've already shared touching quotes to help get through loss, breed-specific quotes, and new puppy quotes.
Today, I want to focus solely on super cute ideas that just scream "put me on a t-shirt!"
One quick note- since most short quotes and sayings aren't copyright-protected, it's hard to figure out who said them first.
So, for most of the quotes, you won't see attribution. That's not a mistake or laziness on my part.
If it's a famous quote that's commonly attributed to a specific person, I'll let you know.
FYI, this post contains affiliate links. If you make a purchase through these links, we earn a small commission at no extra charge to you.
Got it? Good! Let's get started!
Complete List of Epic Short Dog Quotes
I just want to drink wine and pet my dog.
"Everyone thinks they have the best dog. And none of them are wrong." – W.R.Purch
"Love is a four legged word."
"The average dog is a nicer person than the average person." – Andy Rooney
"Sorry, I can't. I have plans with my dog"
"Never trust a person that doesn't love dogs."
"The road to my heart is paved with paw prints."
"A house is not a home without a dog"
"Dogs are my favorite people." (Love this quote? Check it out on our t-shirt!)
"Dogs are not our whole life, but they make our lives whole."- Roger Caras
"Dogs do speak, but only to those who know how to listen." – Orhan Pamuk
"The more I learn about people, the more I like my dog." – Mark Twain
"Dogs are like potato chips. It's hard to have just one."
"Whoever said that diamonds are a girl's best friend… Never owned a dog."
"The journey of life is sweeter when traveled with a dog."
"There is no psychiatrist in the world like a puppy licking your face." – Ben Williams
"My dog is the only therapist I need!"
"Properly trained, a man can be dog's best friend." -Corey Ford
"The most affectionate creature in the world is a wet dog."- Ambrose Bierce
"Warning- may spontaneously talk about dogs" (See it here)
"My little dog – a heartbeat at my feet." – Edith Wharton
"I like dogs and maybe three people." (Check our gifts with this saying here).
"The pug is living proof that God has a sense of humor." – Margot Kaufman
"I work hard so my dog can have a better life."
"Everything I know, I learned from dogs." – Nora Roberts
 "A dog might destroy your shoes but will never break your heart. "
"This girl runs on coffee & dogs"
"If your dog doesn't like someone you probably shouldn't, either."
"I love a dog. He does nothing for political reasons." – Will Rogers
"Dogs are better than human beings because they know but do not tell." Emily Dickinson
"My dog thinks I'm cool."
"All you need is love and a dog."
"If I can't bring my dog, I'm not coming."
"To his dog, every man is Napoleon; hence the constant popularity of dogs." Aldous Huxley
"If you are a dog and your owner suggests that you wear a sweater suggest that he wear a tail." -Fran Lebowitz
"Dog hair, don't care."
"I'm kind of a big deal to my dog."
Every dog must have his day." – Jonathan Swift
"I just want to pet all the dogs."
"Old age means realizing you will never own all the dogs you wanted to. " -Joe Gores
"I'm the kind of person who says hi to the dog."
"It was me. I let the dogs out."
"Whoever said you can't buy happiness forgot little puppies." – Gene Hill
"Happiness is a warm puppy." – Charles Shultz
"Dog is God spelled backward." – Duane Chapman
"No matter how you're feeling, a little dog gonna love you." – Waka Flocka Flame
"Live. Laugh. Bark."
"The dog lives for the day, the hour, even the moment." – Robert Falcon Scott
"Keep calm and pet a dog."
"Every puppy should have a boy." – Erma Bombeck
Top 3 Places to Make Custom Gifts for Dog Lovers
First, let me just remind you of our own dog lover gift shop on Redbubble, where you'll find many of these quotes on a myriad of gifts!
We also have a great line of shirts on Amazon, like the one above. 😀
If you don't find something that you love or you really want to make your own (maybe you want to add a photo), here are my favorite places to shop for customizable gifts: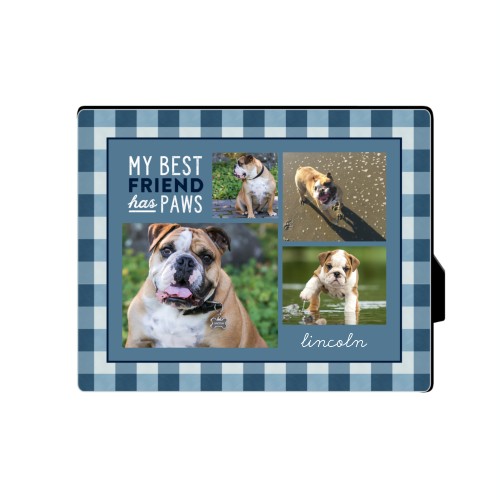 You can make pretty much anything imaginable! They always have great deals, too! Check it out here.
You have to sign up as an artist, but it's simple. If you make your designs public, other people just might buy them, too. Get started here.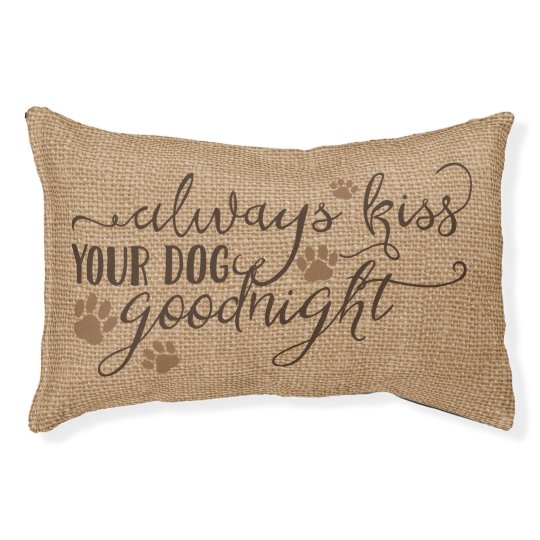 Shop from their massive selection of pre-made designs or make your own. Try it here.
There you go! I hope you enjoyed these short dog quotes! Have fun making your own t-shirts, mugs, and more!
Do you have any other favorite short dog quotes? Share below!
Last update on 2022-06-15 / Affiliate links / Images from Amazon Product Advertising API