Puppy teething is a nightmare, there's no two ways about it!
Between the pain from their needle-like teeth digging into your flesh to the agony of finding your favorite shoes gnawed up, it's definitely a trying time!
That moment when you realize your dog finally has "big kid teeth" is second only to the moment they finally master potty training!
Until that magical day arrives, we've got some fabulous tips on helping you survive the biting stage!
Let's check them out!
Puppy Teething 101: How to Survive the Biting Stage
*Affiliate links included below. If you make a purchase through these links, we earn a small commission at no extra charge to you. *
Having a puppy in the house is an unforgettable experience. Not only will you have a little ball of energy to play with, but you'll also develop strong detective skills while wondering where your slippers have gone or where the strange smell is coming from.
And then comes puppy teething, an experience which might put your nerves to the test.
Literally.
Oh, teething time certainly bring back memories for all pet owners! Nothing is safe around the house, and it seems like it will go on forever, right?
But everything is forgiven because of the puppies' secret superpower – adorableness.
Jokes aside, dealing with a teething puppy might be hard for those who had never cared for one. So, stop scratching your head wondering what to do.
Keep on reading and you'll learn plenty about teething phases and how to survive the biting.
Puppy Teething stages
Large dogs get their permanent teeth faster than small breeds. But, in general, we can distinguish the following stages of puppy teething:
No teeth at birth
2-4 week – teeth start to appear
6-7 week – a full set of milk teeth
3-4 months – milk teeth start to fall out
6-8 months – all permanent teeth should have come out
Don't worry if you can't find razor-sharp milk teeth around your house.
Dogs usually swallow them, which is perfectly normal and poses to health risks
Once your puppy hits three months, keep an eye for signs that he is teething:
Chewing everything in sight to relieve the discomfort and pain
Swollen, inflamed, and bulging gums
Mild fever
A small amount of blood on the toys
Drooling
Missing teeth
Poor appetite
Now that you understand the stages of puppy teething, let's talk about how you can get past the biting stage with all your fingers intact!
How to Survive Puppy Teething
# 1 Teach "Leave it"
When you bring your puppy home, it's a good idea to include the command "Leave it" in your basic dog training. It will be far easier to get through the biting phrase if your puppy is willing to drop the expensive pair of shoes he has found hidden in the closet.
Related: How to Train a Dog Who's Not Treat Motivated?
It's simple. When your pup is playing with a toy, offer a delicious training treat. Naturally, the dog will leave the toy to get the food.
After that, it's a matter of practice and patience. You can also use this exercise to offer a suitable toy as a replacement for whatever inappropriate object your Lucky has sunk his teeth in.
# 2 Provide toys to relieve the discomfort
Once your puppy starts chewing and biting everything around, you should provide him with rope/nylon toys.
They are not only durable and hard to destroy, but you can soak them in water and freeze them in the refrigerator. The cold will soothe the discomfort of the erupting teeth and make your pup feel much better.
What's more, they are cheap, easy to clean, and you can use them later to play tug of war.
Other suitable toys for teething puppies include:
Under no circumstance should you give real cooked bones to a puppy to chew/bite.
Some of you might think that it's okay because dogs are predators, but cooked bones are fragile and break easily into sharp pieces, which can damage the throat or pierce the intestines.
Also, avoid or hide:
Strings
Objects with sharp, metal parts
Squeaky toys
Soft toys
Anything that the puppy can swallow whole or destroy easily
# 3 Stock up on carrots
Frozen carrots can be a great healthy snack for your pet. They are rich in vitamins, potassium, and fatty acids.
What's more, your puppy will love to chew on one, and the cold will help with the teething pain.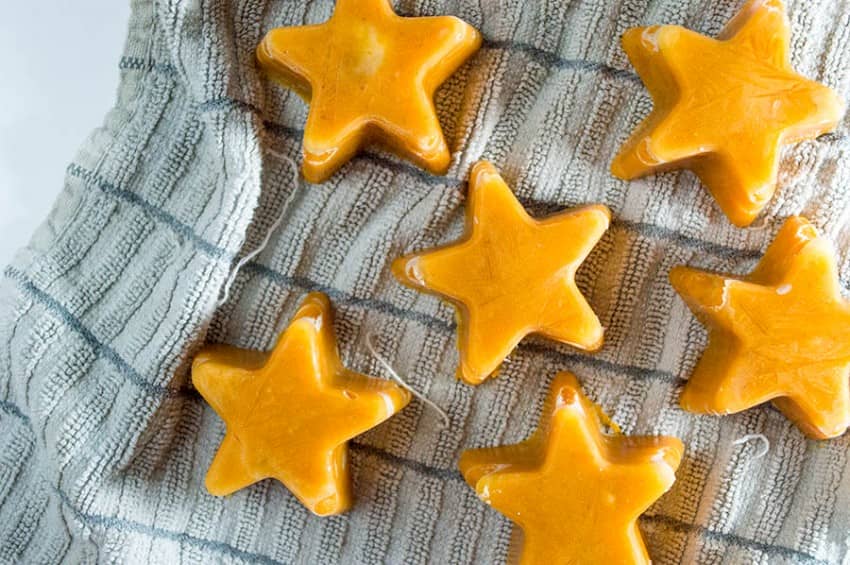 You can also offer him frozen strawberries or bananas. Try our yummy frozen pup pops for a special treat!
# 4 Take preventive measures
Since puppies are curious creatures and they explore the world by biting everything they see, you should take some preventive measures to protect valuable things or keep the puppy away from dangerous spots.
One way to do it would be to use sprays with a bitter taste
. Once your dog starts chewing on something inappropriate, the flavor will quickly put him off.
Such sprays can come in handy for the object you can't remove or hide like the legs of the table.
You should puppy proof the house, which means keeping everything dangerous under lock and key and putting all valuable, fragile objects out of reach.
You can also start crate training so that you have a place to confine the puppy and keep him out of trouble.
Last, make sure that there are no electrical cords that your puppy can reach. If he can, he will chew on them.
You and your family members should also be careful not to leave anything forgotten on the floor, or it's a fair game.
# 5 Be aware of teeth problems
Most dogs get through the puppy teething phase with no complication. But you should keep an eye to make sure that your dog's teeth are developing as they should.
Potential issues include a retained tooth, which can lead to a bad bite. In this case, you'll have to get the pooch to the vet, who will remove the extra teeth.
Also, some breeds might have the wrong number of teeth – more or less than 42. Get in touch with the vet to determine if there is a cause for concern.
Don't be alarmed if your puppy continues to bite and chew on everything around you. It's normal.
As I already said, your four-legged companions are curious and how would they determine if something is edible if they don't try it right?
That's why you need obedience lessons to teach your dog what is appropriate and what's not.
What to do you think about these tips how to survive puppy teething? How did you manage to do it? Tell us your advice in the comment section.