Looking for a cute pug game app for your dog-loving kids? Check out Pug Land! It's a free pug game app. Pug Land features an adorable little cartoon pug puppy that you have to lead through a bunch of challenging obstacles. You can slow down time to avoid flying cats and bombs, jump over cactus plants, man-eating plants, and gather coins. Earning the coins allows you to unlock more levels of play (there are 24 levels).
Pug Land Game App Review: Cute & Free
Pug Land was created by DogVills' sister company, OFW Games. However, all opinions are still my own.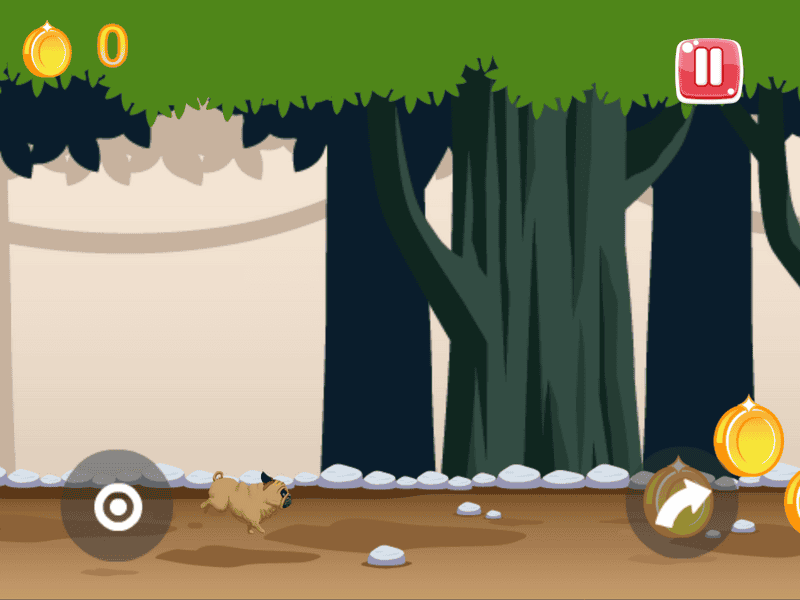 Mom:  The graphics are really cute on this game and it is a simple concept that keeps kids busy when you need to cook dinner or enjoy 5 minutes in the bathroom alone lol. The music is simple and much less annoying that most games.It does have a bit of a learning curve figuring out how and when to jump or slow down.  You have to hit it just right to jump in time to avoid whatever it is coming at you or in the way. I turned my 9 year old loose on it to check it out and here is his review of the app….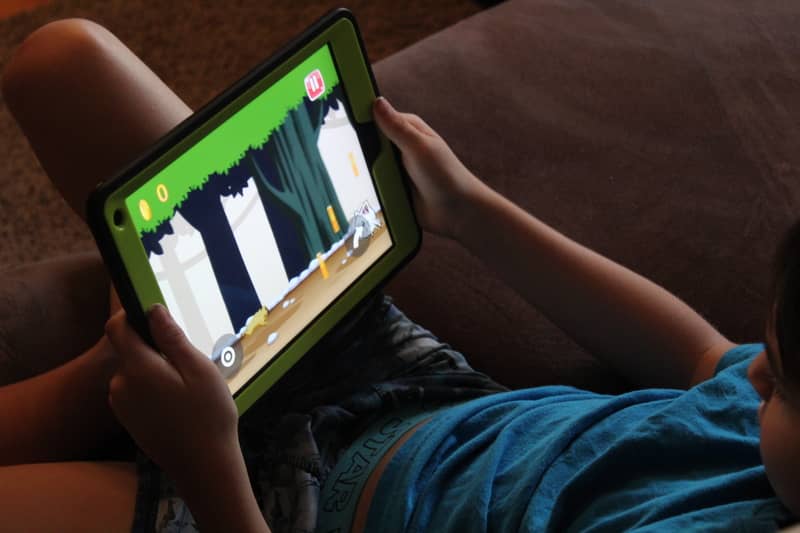 Lucas: I love pugs because my favorite Youtuber likes them so this game was great for me! They are really adorable, especially the cartoon version in this game. Sometimes it's hard to avoid all the things like cactuses, man eating plants, and bombs. It has 24 levels and there are a lot of obstacles to avoid. But let me give you a tip… I did figure out if you hold down the jump button that it helps you go farther over obstacles.
Pug Land features that kids will love
Check out all the awesome features of Pug Land:
Play the role of a little Pug
Watch after your pug pup and keep him safe and happy
Step by step tutorial
Great for improving kids' reflexes and hand/eye coordination
Free and easy to play, or buy the ad-free pro version for just $1.99
Happy music and adorable graphics
Simple enough for young kids to learn quickly
Share your score with your friends
Watch the video 
You can get Pug Land for iPhone, iPad, and iPod touch. Download the pug game app today. It's available for Android users too. Download Pug Land-Dog game. It's definitely worth a try and I bet your kids will enjoy it too, take turns trying to beat each other's score. Don't forget to check out other great dog lovers games from OFW games, like Pet Hazards and DogVilla Saga!
What are some of your dog-loving kids' favorite game apps? Share below!