Do you want to learn more about popular Japanese dog breeds?
Check out our list of dogs that have taken over hearts in The Land of the Rising Sun!
You are probably familiar with Shiba Inu, but I've prepared some additional breeds that you've never even heard of.
Keep on reading to discover 8 of Japan's most beloved breeds that will blow your mind.
8 Popular Japanese Dog Breeds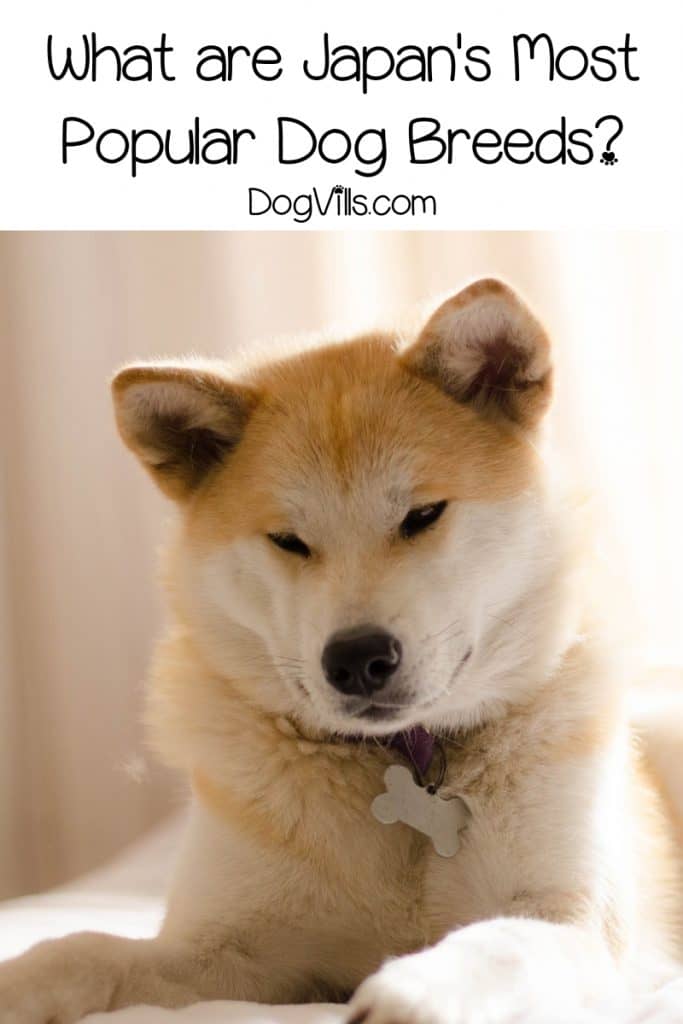 Japan might be famous for its sushi and anime, but it's also home to some of the most unique dog breeds in the world.
It's also one of the countries where pets have increased in popularity in recent years so much that experts are calling it "Japan's pet boom."
As it turns out, the Japanese prefer to adopt a dog/cat instead of a child because of their busy lifestyle and limited living space.
While it might seem strange to some, I think some dog parents would understand.
But enough chit-chat. You're here to look at cute Japanese dogs, and I'm here to fulfill your wishes.
#1 Shiba Inu
Do you know that one of the most famous dogs over the Internet is a Shiba Inu?
I'm talking about Kabosu, a female Shiba Inu who appeared in a 2003 meme and began the trend of doge memes.
It's not a surprise that Shiba Inus are so famous and loved in Japan and abroad.
They are irresistible with their sweet faces, curly tails, and deep eyes. Can you say "no" to this face?
Shiba Inus are also friendly, loyal, devoted, and affectionate. They get on well with cats and children as long as you socialize them properly.
Surprisingly, they are not so fond of their dog brethren and don't like to share their possessions.
Shina Inus also have a high-pitch "scream," which they employ when anxious, scared, or happy. So, you'll never be bored with one in the house.
#2 Akita Inu
When you see the Akita Inu, you might confuse it for a moment for a larger version of the small Japanese dog Shiba Inu.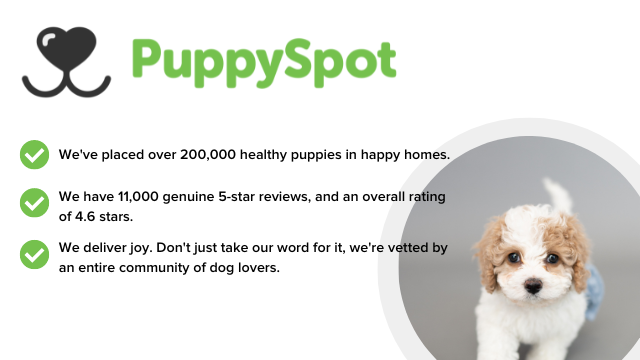 However, they are two separate breeds despite some similarities in appearance.
One of the reasons why Akita Inus are such a popular Japanese breed is their unmatched loyalty and devotion to their owner.
You're probably familiar with the story of Hachiko – the Akita Inu, who waited faithfully for his deceased owner to return.
Unwavering loyalty and fidelity are not the only remarkable traits of this breed.
Akitas are also affectionate, sweet, and love to carry things in their mouths, including your arm.
Since Akita used to be royal guardians, they make excellent watchdogs and won't back off a challenge without a fight.
#3 Japanese Spitz
Next in our Japanese dog breeds list is one small Japanese dog that looks like a miniature Samoyed. I'm talking about the Japanese Spitz, of course.
One of the reasons why these white pooches are among the most popular dog breed in Japan is that they are low-maintenance and easy to care.
In addition to this, they make excellent apartment dogs and get on well with children.
But don't let this small Japanese dog fool you. They are fierce protectors despite their size and make great watchdogs.
Interestingly, the American Kennel Club doesn't recognize the Japanese Spitz as a breed due to its similarity to the Eskimo dog. However, many international clubs do.
#4 Japanese chin
The Japanese Chin is another Japanese small dog breed that deserves our attention and appreciation.
Despite its name, the Chin doesn't originate from Japan, but it comes probably from China.
What would amaze you about this small Japanese dog is its cat-like personality.
The Japanese Chin licks its paws to wash his head and loves to perch somewhere high and observe the household. Some owners also swear that their Chin bats at toys.
Despite its cat-like traits, the Japanese Chin is an affectionate dog who is an excellent companion.
He thrives among human attention and is so sensitive that it makes an excellent therapy dog.
Moreover, the Japanese Chin doesn't require more than a weekly brushing despite their magnificent coat.
#5 Shikoku Inu
These magnificent pooches get their name from the island of Shikoku in southern Japan.
With their curly tail and expressive tails, they look like Shiba Inus. However, Shikoku Inus tend to be larger than Shiba and less stubborn.
Bred to hunt mountain prey, Shikoku Inus are as tough as nails and can survive harsh conditions.
This dog is naturally cautious, brave, and devote to his family.
Since Shikoku can be aloof of strangers and has a strong prey drive, he needs a strong, confident owner.
However, this dog is worth all your efforts because you'll struggle to find a better family dog.
#6 Hokkaido Inu
Another Japanese dog breed with striking resembles Akita and Shiba Inu, Hokkaido Inus are native to the northern island of Hokkaido. Hence their name.
They are bigger than the small Shiba Inu and smaller than the Akita, so they are classified as a medium-size Japanese dog breed.
Hokkaido Inus are also known as Ainu dogs. They are named after the native Ainu people who created this breed to hunt in the harsh winter condition of Hokkaido.
As such, these pooches have thick coats and the typical endurance of winter dog breeds.
One of the reasons why Hokkaido Inus remain popular in Japan is their undying loyalty and devotion to their owner.
They are also easy to train because you can bribe them to listen with enough tasty treats.
In addition to this, Hokkaido Inu has an amazing sense of direction and will always find the right path back home.
Take this dog with you to the mountains, and you'll never get lost.
#7 Kishu Ken
When you look at a Kishu Ken, you'll hardly believe that this beautiful white dog used to hunt boars and deer.
However, this tough guy is one of the most ancient Japanese dog breeds and has quite the reputation since it's one of Japan's national treasures.
Kishu Kens are valued for their undying loyalty, bravery, determination, friendliness, and playfulness.
Although the Kishu Ken bonds strongly with his owner, he is still affectionate with the rest of the family and gets on well with cats and other dogs as well.
However, Kishu Kens are very independent and dominant dogs who bow to no one their leader. They require a confident owner who would train from an early age.
#8 Kai Ken
Another one of the native Japanese breeds, the Kai Ken is a rare breed even for Japan.
Not only that, but Kai Ken is also one of the purest Japanese dog breeds because of the geological isolation of the mountain province of Kai.
But what catches your attention is the tiger-like stripes that decorate the body of this powerfully-built dog.
That's why sometimes people call them "Tora Inu" or "tiger dog."
Bred as hunting dogs, Kai Kens take hunting seriously, and they are known to climb trees or swim to get to their prey. That should tell you how determinate these pooches are.
Kai Kens are also excellent watchdogs because they tend to be aloof of strangers. However, they are deeply devoted to their families and get on exceptionally well with children.
Due to their mountain origin, Kai Kens don't fare very well in big cities because they love the outside and have quite the energy to burn.
Shiba Inu, Akita Inu, Shikoku Inu, Hokkaido Inu, Kishu Ken, and Kai Ken are considered the six native Japanese breeds.
However, Japan has many other dog breeds, such as Japanese Chin and Spitz. And you'd be lucky to meet each one of them.
What do you think about these 8 Japanese dog breeds? Have you ever met one? Tell us below!