If you have a dog with allergies, this list of potential Hypoallergenic Dog Bones will come in handy.  While they are part of our search results, we have been unable to verify that they are all indeed truly hypoallergenic.  All seem to be natural products, an many have no additives.  When looking for hypoallergenic pet treats it can be tough to find a full list of ingredients online.  If you have concerns, you can also check with your vet for a list of specific items to avoid in your dog treat purchases.
Related: Hypoallergenic Dog Training Treats
Hypoallergenic Dog Bones
Tasman's All Natural Buffalo Rawhide Bones:  Buffalo is a great natural grass fed meat, and these rawhide bones are equally as popular for he hypoallergenic dog needs.  Your dog will love them, and you will be happy to know they are a natural product that is a healthier choice for your puppy.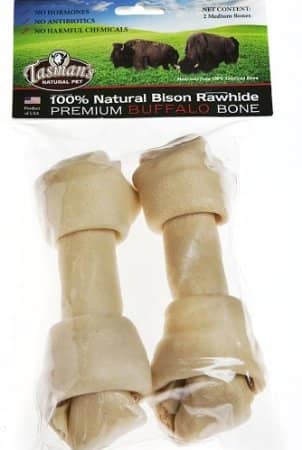 Tasman's All Natural Elk Rawhide Twisters:  These smaller potential hypoallergenic bones are actually pieces that are perfect as a one time treat, or for a smaller puppy that is wanting a chew toy like their big dog brothers.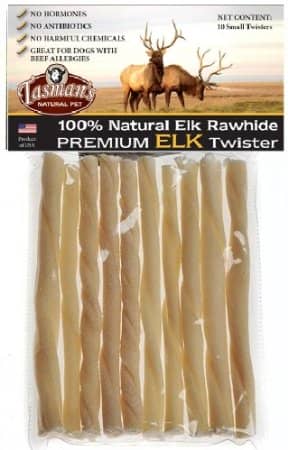 Newts Chews Antler:  This hypoallergenic treat is great for a large dog who likes to chew a lot.  The marrow in this antler is great for them while being hypoallergenic and safe for sensitive puppy tummies.

Buck Born Organics Natural Elk Antler Dog Chew:  This is another great Elk product that your dog will love.  The wild game taste with a hearty antler chew means your dog will be happy for hours with this great hypoallergenic dog bone treat.
Related: Best Hypoallergenic Dog Chew Toys for Your Pup's Chompers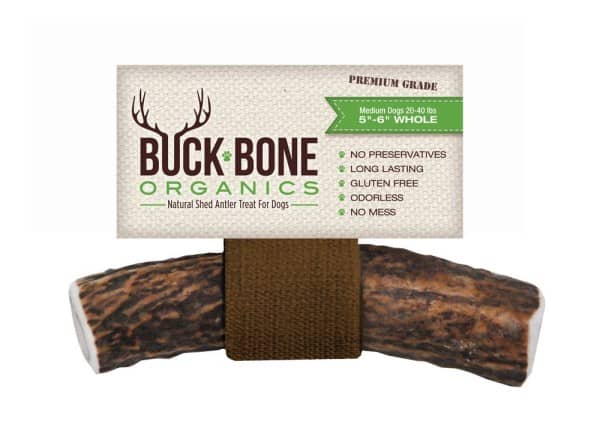 Split Deer Antler Dog Chew: This is another simple antler chew, which are widely popular with large dogs.  With this being a natural product, it is less likely to irritate sensitive tummies.  This is a great treat you can feel safe giving to your dog on a regular basis.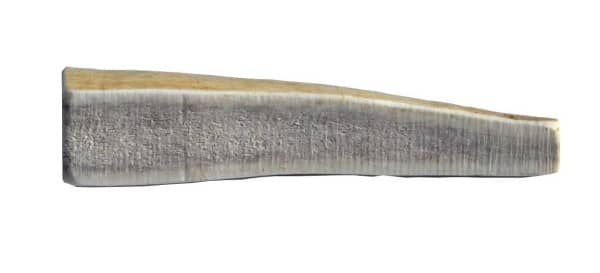 As a dog parent you want to give your pets the best possible care.  If your dog has a sensitive tummy, sensitive skin or legit food allergies it is important to give them only hypoallergenic dog bones as treats.  While some of these are hard to know full ingredient lists of until purchase, they are all labeled as hypoallergenic and natural dog treats.  Check with your vet to see what products they recommend you avoid giving your dog in treats, food and bones.  Follow their advice for the best medical care for your favorite canine friend.
Does your dog have any favorite hypoallergenic dog bones that we didn't mention? Tell us about it in the comments!