Looking for all-natural, single-ingredient treats for your dogs that they will go absolutely nuts over?
How about the best supplements to help with things like achy joints?
Only Natural Pet has you covered on both fronts! My canine companions received a package of yummy treats and a bottle of Lubri-Ease supplements for review.
They were happy to share their opinions with me, which I then translated using my Dr. Doolittle-like powers to share with you!
Only Natural Pet Treats: Your Dog's Will Go Bonkers for Them!
Affiliate links included below. We earn a commission if you make a purchase.
My dogs can tell when a package is for them. I think they can smell it from the delivery truck down all the way down the street! I must act differently when I have something for them, too. Give off a special kind of energy or something, because as soon as the box in in the door, they start anxiously awaiting their surprise.
As dogs of a blogger, they've kind of figured out that pictures come first. They don't like it, but they've figured it out. Now if I could just get them to pose properly WITH the product (without eating it), I'd have dog blog stars on my hands!
We received two different kinds of treats (I'll get to the supplements in a minute): Wild Boar Liver and Buffalo Jerky.
The Wild Boar Liver was a brand-new tasting experience for my dogs (they've tried the Buffalo Jerky before). It's made from 100% Wild Boar Liver, exactly as the title suggests.
As you can see from the picture above, each piece looks kind of like a large chip. It's big enough for a couple of minutes of chewing (well, honestly, a minute for Cooper, but he eats fast!). My dog Maia absolutely could not wait for her sample. She was barking and jumping, trying to get me to get a move on while I was taking pictures. Yes, I know that's not great training.
You know what?
She's almost 14. She doesn't really care to be a well-trained dog anymore. She's old and feels she has earned the right to be little Miss Bossy Pants. Besides, I love when her ears fly up like that!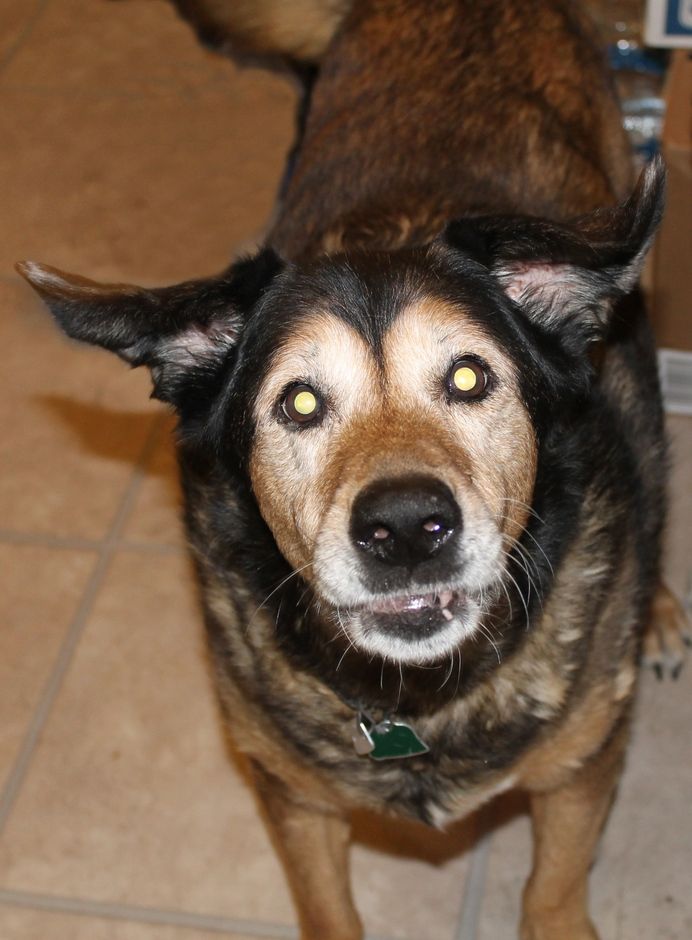 I gave her and my other poochie pies a sample and let them get to their chewing.
All three dogs loved their Wild Boar Liver. My dog, Tasha, is pretty picky about crunchy treats. This one is her new favorite!
I actually ended up sneaking her some when the other dogs weren't looking because she enjoyed it so much. She's also 13, so when I find something she likes, I try to get it as often as possible. She's getting picky in her advanced years. A little while later, I let them try out their Buffalo Jerky again, since I knew they loved that one already.
Like the Wild Boar Liver, the Buffalo Jerky is made from a single ingredient: Buffalo. This is one of the things I love most about Only Natural Pet: their treats have very few ingredients.
In many cases, the name of the treat is the ONLY ingredient. Alas, my pooches have run out of their supply, leaving Cooper looking wistfully at the empty bag:

Only Natural Pet for Your Supplement Needs
In addition to loads of fantastic natural treats- at reasonable prices too!- for your pooches, you'll also find a great variety of supplements.
The Lubri-Ease Supplements are great for aging dogs with achy joints, like my two girls. The formula contains joint-building compounds, like Glucosamine and Chondroitin, along with antioxidants and other ingredients that help support joint flexibility and comfort.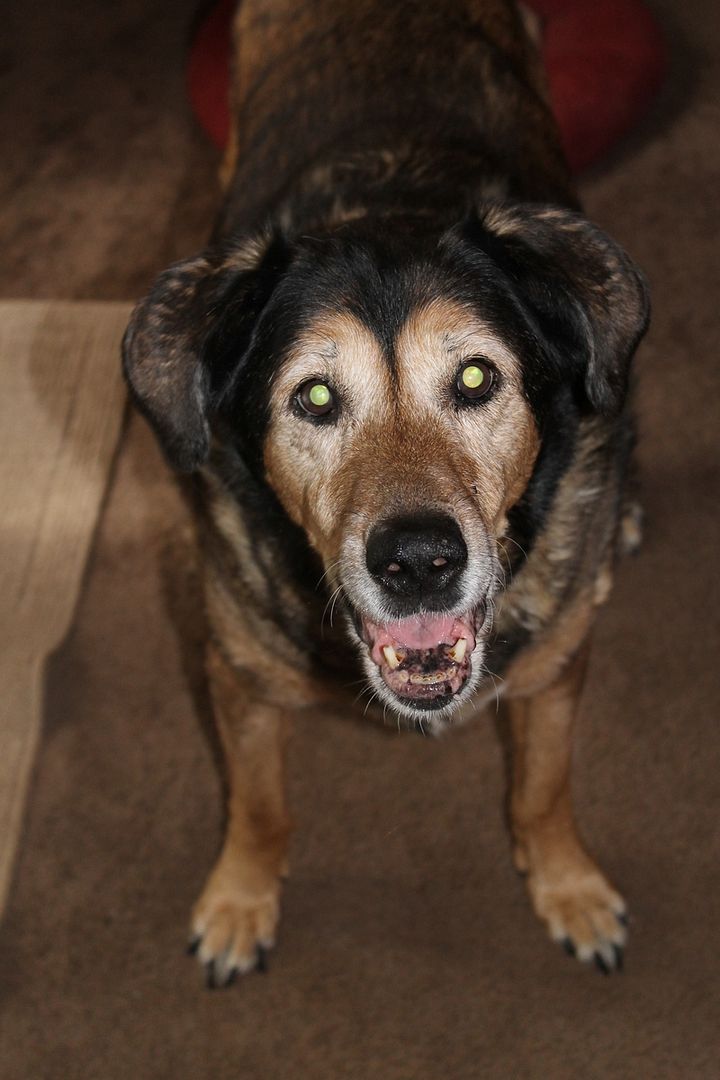 Maia actually eats them without an issue. She refuses at first, but we say to her "Maia, please, take it, it's good for you." She sighs (I'm not kidding!) and takes it.
Tasha is strange about anything that comes in pill form, even though I think it smells like a treat. We have to either put it in peanut butter or, in the worst case, shove it down her throat.
Sounds mean, but she needs these supplements to keep her moving comfortable. Her breed is prone to major arthritis and other joint issues and she moans when she gets up and down if she doesn't take her supplements.
Everything that I've ever gotten from Only Natural Pet has been perfect. My dogs loved every bite of their treats and the Lubri-Ease supplements really do help my older girls.
They have a huge variety of great items for pets, from toys to beds to, of course, the stuff I reviewed. Visit Only Natural Pet and explore their selection!