You might also know the Newfie by it's long name, the Newfoundland. The Newfie is a wonderful dog, with traits that make it the perfect family member for dog newbies as well as seasoned veterans. These dogs are affectionate, intelligent, and love to romp and play, which makes them an all around "classic" dog.
All About the Newfie
The Newfoundland is one of those dogs that loves everyone and that almost everyone loves. This dog is known to be an excellent family dog and a high energy working dog.
Origin
The Newfie comes from the Canadian province of Newfoundland where it worked alongside the area's fishermen. That's really the only concrete information you'll find about the origins of this breed. Some people think that it is the eventual product of a cross between the Tibetan Mastiff and the American Black Wolf. Others think that Vikings left dogs in the area when they were exploring – the dogs eventually breeding with Black Wolves. Still others think that the Newfoundland is the product of breeding a range of European dogs including the Pyrenean Sheep Dog, Mastiff, and Portuguese Water Dog. No one really knows.
Temperament
The Newfie is know for its loveable personality and desire to be friends with EVERYONE. Essentially, this breed is a ginormous living teddy bear. It loves its family and lives to be with the kids. It's also highly intelligent and eager to please. This makes it a great choice for newbie owners who have never trained a dog before. Although this breed is friendly in the extreme, the combination of that friendliness and its sheer size makes obedience classes and training a must. This dog can literally injure you with its love.
Also remember that all dogs need proper socialization. The Newfoundland is a big, big dog. And while this breed is prone to be excited in the company of new people and animals, proper socialization ensures that this massive love bug's propensity for friendliness shines.
Size
Speaking of size. The Newfie is big. Really big. In fact, it's a behemoth.  Males generally range between 130 and 150 pounds and females range from 99 to 121 pounds. Of course, size can vary from dog to dog, but bear in mind that even the smallest Newfoundland is quite a large beast.
Energy Level
The Newfie may look big and sleepy, but its a working dog. Consequently, it has quite a bit of energy. This dog was bred to be a companion to fishermen. It worked all day. Working is fun for this breed, and it needs it. In general, a fenced yard and lots of fetch and tug of war are a good idea for this breed. If you can't fence in your yard, long walks are a must for this breed.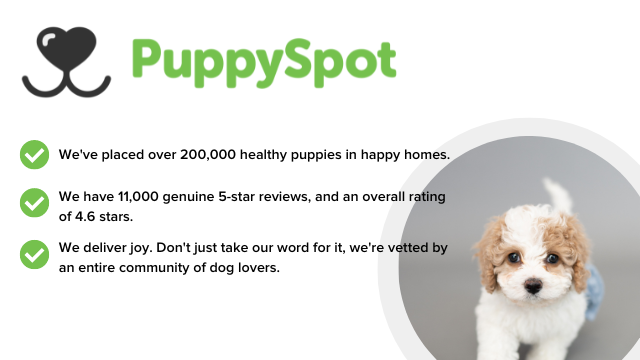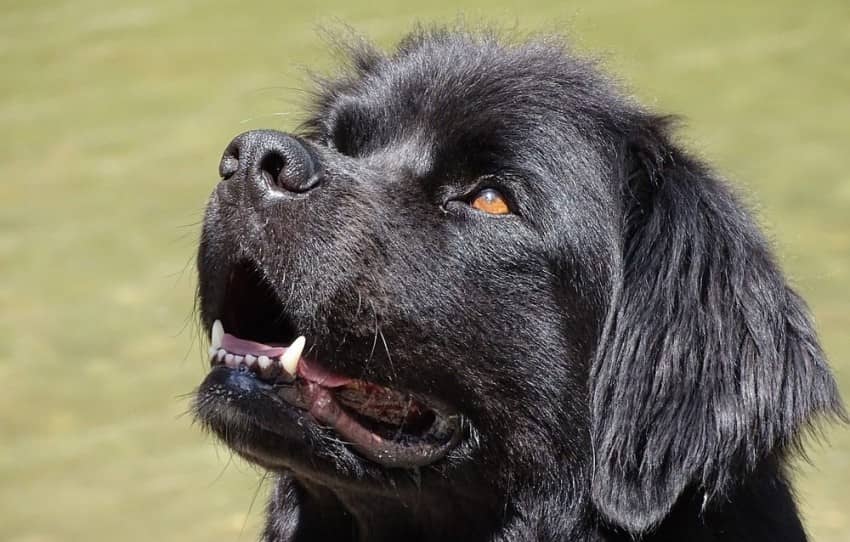 Health
The Newfoundland has a decent lifespan for a larger dog. Although they can be great big hosses of dogs, they can live up to 10 years. That's a long time for a large breed dog.
The Newfie is prone to certain conditions. Be aware that being prone to a condition and actually getting it are two completely different things. Below, I've listed conditions that this breed is more likely to get than other breeds, but your Newfoundland may not get any of them.
Addison's Disease – Insufficient production of adrenal hormones. Signs of the disease are vomiting, inappetence, and lethargy. If left untreated, dogs that are stressed or without adequate potassium can have impaired heart function.
Cataracts – Cloudy spots on the eye lens that grow over time. This usually doesn't impair the dog's vision because cataracts grow slowly.
Cherry Eye – A condition in which the third eyelid swells and protrudes out from the eyelid. While not a serious condition, it usually requires surgery to fix.
Subvalvular Aortic Stenosis – A narrowing of the connection between the left ventricle and the aorta. This condition can cause feinting and sudden death.
Epilepsy – A condition that causes mild or severe seizures. It's often inherited, and it's lifelong. However, treatment is straightforward, and the prognosis is good.
Hip Dysplasia – As with all large dogs, the Newfie is prone to hip dysplasia. This is a condition in which the ball of the thighbone doesn't seat properly in the joint of the hip. Mild cases can be treated with medications to manage pain and inflammation, while major cases require surgery.
Elbow Dysplasia – Essentially the same thing as hip dysplasia. Surgery is more often than not required.
Hypothyroidism – A condition in which the thyroid doesn't work as well as it should. Symptoms include hair loss, obesity, lethargy, and dark patches on the skin. It's easily treatable with mediation.
Cystinuria – An inability of the kidneys to reabsorb the amino acid, cystine. It results in kidney and/or bladder stones, and if left untreated, it can lead to death. Specialty foods to prevent the formation of stones is effective.
Cancer – All dogs are prone to cancer as they age, but the Newfie has a slightly higher risk.
Gastric Torsion – You've probably heard this referred to as bloat. Bloat is a condition in which the dog eats, drinks, or pants too quickly, resulting in excess gas in the stomach. The stomach swells and can twist over on itself. If not caught immediately, it leads to death. In large breed dogs like the Newfie, stomach tacking at the time of neutering or spaying is recommend to prevent stomach twisting in the event of bloat.
ACL Injuries – Tearing of the ACL is common in young, large breed dogs. Large breed dogs grow fast and often times, there level of play is too much for their growing tendons and ligaments.
Grooming
The Newfie sheds. A lot. It has a dense coat and requires lots of brushing and frequent bathing. The brushing gets out the excess hair, and the bathing gets out all the dirt and debris that Newfoundlands commonly get ground deeply into their fur during play.
As with all dogs, brushing teeth, trimming nails, and ear cleaning is also advised.
The Newfie – A Great Indoor Horse
Seriously, though. The Newfie is an excellent dog for any family that has the space and the energy level for it. While the Newfie is a working dog and requires regular exercise, its laid-back demeanor makes it a good choice even for apartment dwellers.
As always, if you're considering a Newfie, make adoption your first option. Check your local shelter or one of the many breed-specific online dog rescue sites. You can almost certainly find a great Newfie that needs a forever home.
Do you have a Newfie? Share your tips and thoughts on the breed below!