How do you sooth an anxious dog without resorting to medication?
Anxiety in dogs is a common problem.
Just like humans, each dog handles stress and anxiety differently, and some are more negatively impacted than others.
One of our readers shared that her dog, Bear, is one of those who is quite anxiety-ridden.
Check out her question and see if you can relate:
Anyone have any natural remedies they swear by for an anxious dog? My boy, Bear, is well managed, but I'd like to help take more of his stress if I can. He's on Prozac, he's very well exercise and gets plenty of attention and discipline. He's improved a LOT since getting on the Prozac, and I have no intentions of taking him off of it. But he does still have a number of compulsive behaviors. A little googling suggests a few essential oils. What do you use?
She's done everything right for Bear – she ensures that he gets plenty of exercise, attention, and discipline.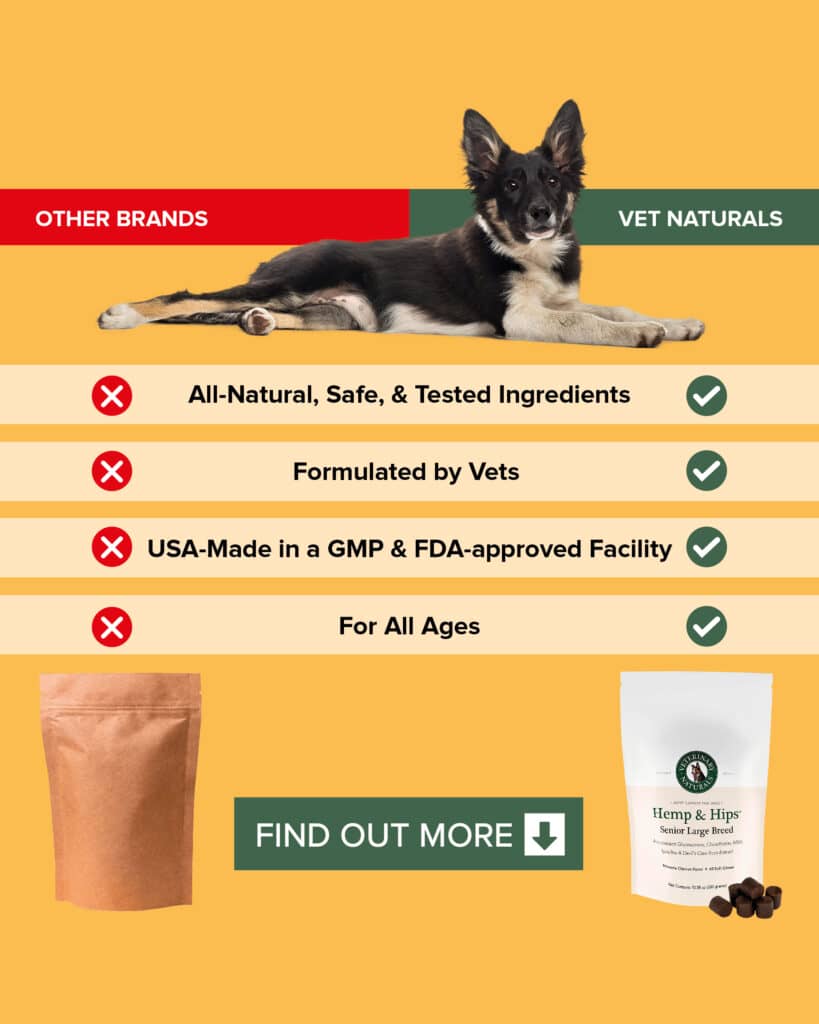 So often, exercise and attention are two of the biggest culprits behind why a dog is anxious.
That's always where I recommend starting, so our reader is already ahead of the game!
The other thing that this pet parent did for Bear was to address the anxiety with her vet. Together they decided that a prescription anxiety medication was the way to go, and while it has made a big difference for Bear, he still has some compulsive behaviors that need to be addressed.
Here are a few things to try if your dog is dealing with anxiety and you're on the hunt for natural remedies.
➔➔ Do you want your questions answered? Send us an email. We will notify you when we answer it.
Natural Remedies to Soothe an Anxious Dog
This post contains affiliate links. We earn a commission if you make a purchase, at no extra cost to you
1- Crate Training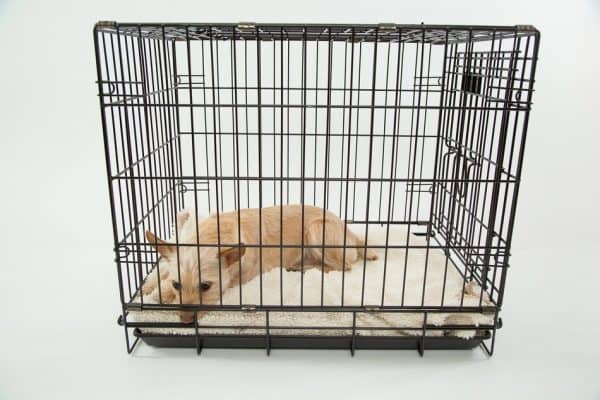 Dogs often respond best to crating to ease anxiety if they were crate-trained as puppies, but it's not too late to teach "an old dog new tricks."
This past Fourth of July, our next door neighbor decided to light fireworks for several nights, and our house literally shook each time he lit one. Our younger dog was absolutely terrified, and putting her in the crate
made a big difference. It is a safe place for her, and giving her that haven helped to ease her fears.
2- The Thundershirt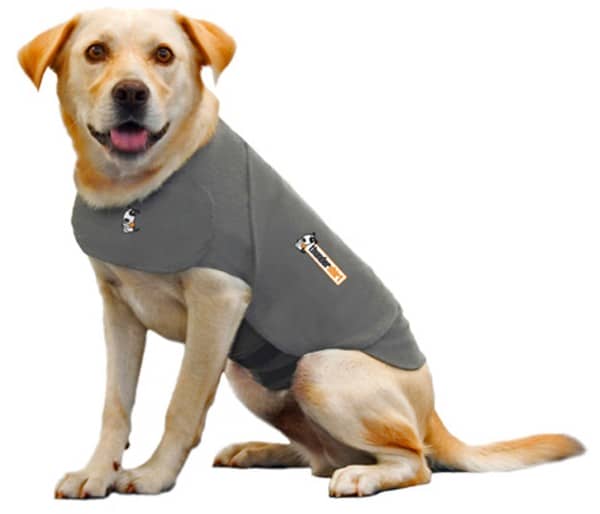 The Thundershirt is a great product made specifically for anxious dogs.
The concept is the same as utilizing a compression vest for children with developmental delays and sensory processing disorders.
The input provides a calming effect on the dog or child, helping them feel secure and safe.
Does your dog crave closeness with you when he's scared? If so, the Thundershirt could make a big difference for him.


3- Essential oils.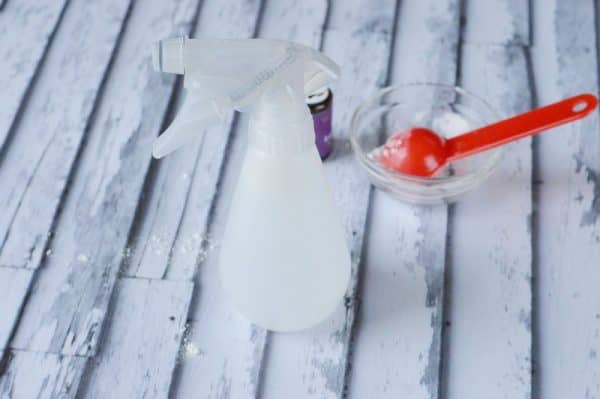 Studies have been done that show the health benefits of aromatherapy in stressful situations – not only is stress decreased, but the body has an immune response to the calming aromas.
If essential oils
 work for humans and rats (who have been used in the studies), it only makes sense that dogs would have a similar response.
Lavender is the most popular scent used for stress reduction, separation anxiety, and sound sensitivity, and others can be used for each particular area of concern. This great article from Dogs Naturally Magazine has more information about canine aromatherapy, including recipes!
4- Pheromone diffuser.
Adaptil is a diffuser product that uses synthetic DAP, the pheromone a mother dog releases just days after delivering her puppies.
By providing your dog with a link to the calming effect of a mother's presence, he may be able to settle down in stressful situations. If you have birds or children, this option might not be the right one for you to try – Adaptil can be harmful to both. 
Anxiety is miserable for both you and your dog.
Finding ways to help ease her stress is important for both of you, and hopefully one or all of these suggestions will make a difference for you. Of course, it goes without saying that if your dog is experiencing new or worsening anxiety, talk to your vet before trying any natural remedies.
It may be a sign of something physical rather than mental!
Also, if your dog is on any special medications, it's important to run your treatment ideas by your vet as well, especially if you plan to use essential oils or supplements.
Have you tried any other natural remedies to soothe an anxious dog? Share your tips below!