This post is sponsored by The Naked Dog Box. All opinions are my own.
Is it just me, or is finding the perfect dog food for your pooch getting crazy overwhelming? On the one hand, we have more high-quality choices than ever before. On the other hand, quality doesn't always mean "right" for your dog. Like people, all dogs have different needs AND wants when it comes to chow time. Think about it this way: broccoli is good for just about everyone, yet many people don't like it.
Wouldn't it be nice if you could find an affordable customized dog food that's designed specifically for your pup's needs? Wouldn't it be even better if that dog food came to you? With The Naked Dog Box, that's exactly what you get!  Read on to learn more about this awesome dog food subscription box and find out how you can get your first box for $10!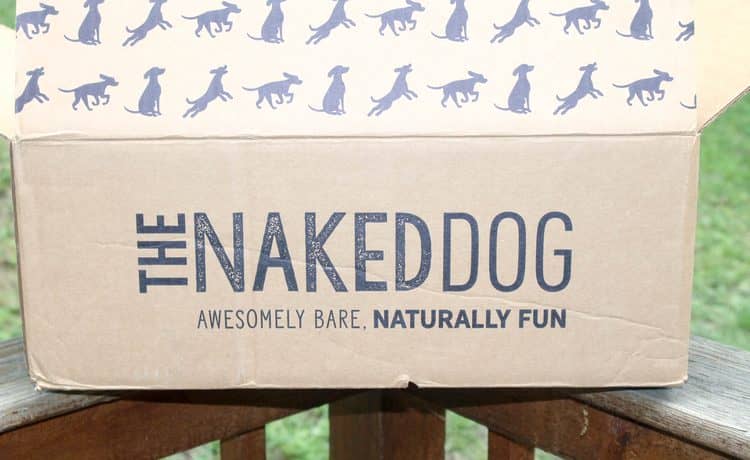 The Naked Dog Box Review: Amazing Customized Dog Food that Comes to You!
The Naked Dog Box is a dog food subscription service that delivers premium grain-free, limited-ingredient dog food right to your front door every two weeks. Even better, each bag is formulated for YOUR dog's specific needs. When you sign up, just answer a few questions about your dog's age, weight and activity level, and they'll handle the rest!
Freya is an extremely active 9-month-old Pharaoh Hound. Haven't heard of the breed? Don't feel bad, I didn't either until we got her. They're relatively rare dogs. Freya was a gift to us, given by my aunt's neighbor after we lost our two senior dogs last year. She's a sweet and funny girl with an insane amount of personality! She needs a premium food that can support her active lifestyle. The Naked Dog Box asks the right questions to deliver just that.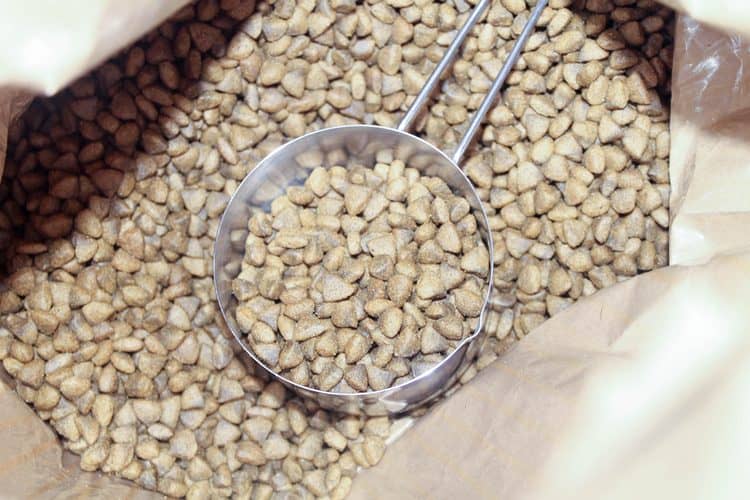 What you need to know about the Naked Dog Box Dog Food:
It contains a single high-quality protein source (beef, turkey or salmon).
The food is made in the USA, cooked in California.
No grains, potatoes, soy or corn
It's a low-sugar formula to help your dog maintain a healthy glycemic index
Freya tried out the Salmon & Chickpea Formula. She knew when the box arrived that it was for her. She may be a sighthound, but there's definitely nothing wrong with her sense of smell! She was excited enough to try it out that she didn't even wait for me to scoop it into her bowl.  FYI, that awesome scoop comes in the box with your food!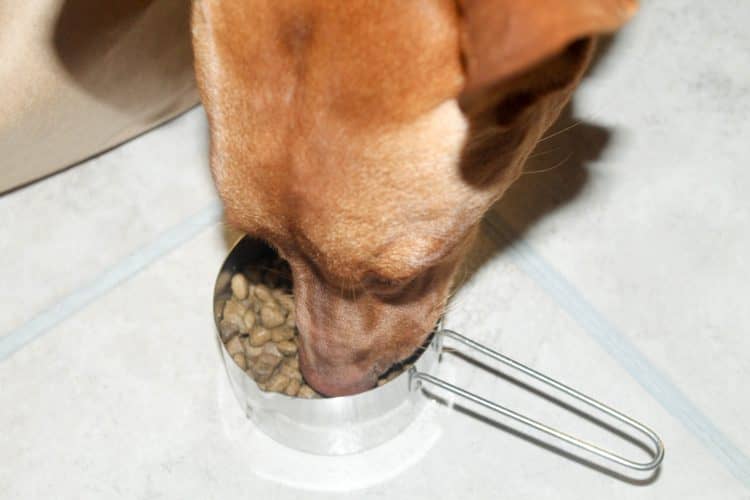 I'm glad she liked the food so much because along with the single protein source and chickpeas, it contains other healthy ingredients that help keep her coat shiny, her heart healthy, and her muscles, bones and teeth strong. Like I said, Pharaoh Hounds are incredibly active dogs, so it's vital that her muscles and bones get the support they need from her food.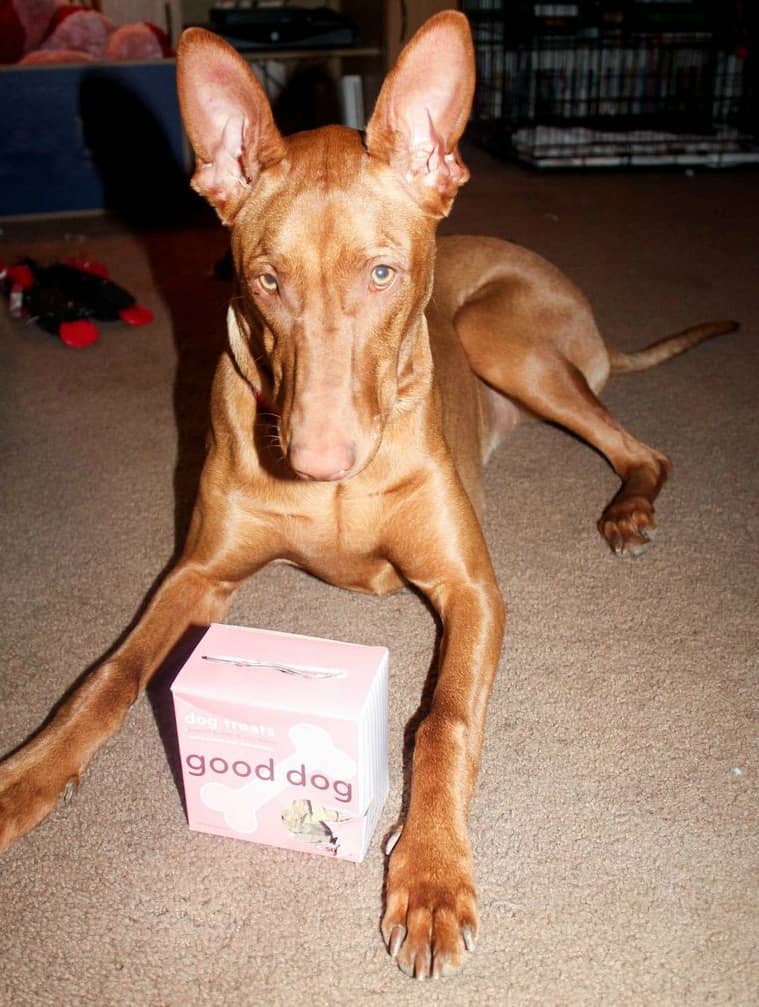 Every box also comes with an extra toy or treat. Freya was super excited to get a box of Good Dog treats! They're itty bitty biscuits that are just right for training. We're working on the "wait" command, and while Freya may be a little over-eager when a new box comes into the house for her, she's a master when it comes to treats.
The Naked Dog Box starts at $18. For Freya, who weighs just around 50 pounds, the cost is $30 for a two-week supply. You can grab some extras for your box, too, if you want. Get your pooch a new toy or a bag of yummy healthy treats! Or just go with the food and the surprise that comes with it, it's up to you!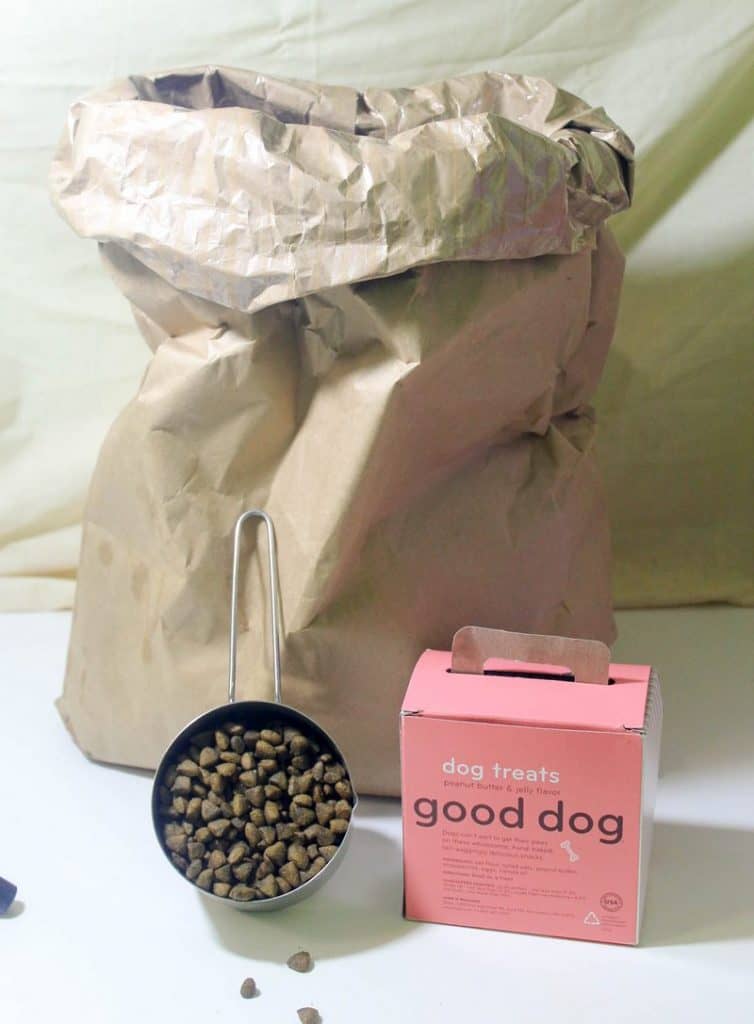 Ready to try it out? Head over to The Naked Dog Box website and answer a few questions about your dog. Then sit back and wait for your food to arrive! After that, you never have to worry about running out again! Don't forget to use the DogVills10 coupon to get your first bag for $10!
What do you love most about The Naked Dog Box? Tell us below!