The other day, someone asked me "what is the most handsome crossbreed dog you know?"
That got me thinking on the matter, and I started doing some research.
Do you know how many dogs there are in the USA?
We have almost 70 million dogs of different shape, color, and size.
Purebred breeds like German Shepherd, Labrador, and Golden Retriever are among the most popular ones, but mixed-breed dogs also have their fair share of admirers and with good reasons.
Since it's impossible to pick just one, I'm going to present to you the 10 most handsome crossbreed dogs.
Warning! Cuteness overload. Read at your own risk.
# 1 Chow Shepherd
As the name suggests, this handsome fellow is a mix of Chow-Chow and German Shepherd. It's a big dog – between 50-95 pounds with a dense coat, which requires regular brushing. But who would mind brushing this adorable guy?
The Chow Shepherded is loyal and intelligent, but it can be a little stubborn at times and difficult to train for first-time owners. But it's nothing an experienced dog owner can't handle.
#2 Ba-Shar
Known also as Walrus, due to its wrinkled face and body, the Ba-Shar is a mixture of Sharp-Pei and Basset Hound. Depending on the dominant genes, wrinkles might be all over the body or just a few here and there.
Walruses are intelligent, goofy, and they make great companions because they like to be the center of attention. What's more, the Ba-Shar is not a super energetic breed, and he will be laying happily in the bed with you on a Sunday morning.
And have we mentioned the cute wrinkles?
#3 Aussi Pom
A crossbreeding between Australian Shepherd (mini, toy, and standard) and Pomeranian, give us an incredibly handsome dog known as Aussi Pom. While size might vary, Aussi Pom looks like a Pomerania with Austrian Shepherd markings.
Aussi Pom is highly intelligent, cute, and playful. But they love to bark, and they need a lot of exercises to burn off energy, just like their Australian Shepherd parent.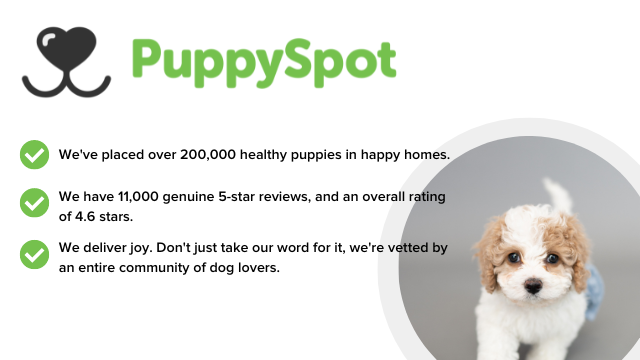 No matter how adorable they can be a handful for an inexperienced owner.
#4 Puggle
A Pug and a Beagle mix get us this handsome little guy known as Puggle. Puggles have wrinkles just like Pugs and the muzzle, ear, and tail of the Beagle.
They can be great family dogs because they are affectionate and love to be around kids and other dogs.
Just like its parents, The Puggle has a mind of its own, and it's not eager to please. But no one can remain mad at this cute face even when it races around the house in the middle of the night.
# 5 Goberian
This mix between Golden Retriever and Siberian Husky joins the list of the most handsome crossbreed dogs thanks to its piercing blue eyes and sweet disposition. The Goberian takes the best from both breeds, and it's an affectionate, intelligent, and obedient.
The Goberian loves playing outside and being part of the family, but it needs a lot of space to burn off energy. And be careful. This handsome fellow they might wander off if left unattended.
# 6 Corman
The moment you take a look at this guy, you're going to fall in love with it. Corman is a cross breed between Welsh Corgi and German Shepherd. It's also known as Corgi Shepherd.
The Corman looks just like a small German Shepherd but with short legs and body staying low to the ground.
# 7 Corgi-Dalmatian
If you've ever wanted to have a Dalmatian puppy, then this adorable crossbreed dog will certainly catch your attention. It has the distinctive Dalmatian spots, but a Corgi body and a modest weight of 20-50 pounds, which makes it a good choice for a flat or a house with a yard.
The Corgi-Dalmatian is playful, sweet, and smart. It might be little stubborn, but it reacts well to positive reinforcement, and it's easy to train.
However, you might have to get a pair of running shoes, because this fellow has a lot of energy.
#8 Pitsky
Although Pitbull and Huskies look very different, when you mix them, you get one of the most handsome crossbreed dogs – Pitsky. It can look like either of its parents and puppies vary in size and color. Depending on the doming gene, it can have a short coat or a long, thick one.
But either way, it looks dashing.
#9 Chug
What do you get when you mix a Chihuahua with a Pug? A Chug. While the Chihuahua and the Pug have little in common, the Chug is affectionate, smart, and friendly.
The bad thing is that it can inherit the stubbornness of the Pug and the Chihuahua's love for yapping.
Just like the Chihuahua and the Pug, Chug is a great choice for an apartment because it's small and doesn't need much exercise.
# 10 Pomsky
Do you love Huskies? Then you will be smitten with Pomsky  – a Husky and Pomeranian mix and one of the most handsome crossbreed dogs you'll ever find. Pomsky is a small/medium dog which adapts quickly to its surroundings and doesn't need a lot of exercises.
It's perfect for an apartment as long as you don't mind yapping, howling, and whining.
Depending on which genes are dominant, this sweetie looks like a husky but small!
Small, medium, or huge all dog breeds have distinct characteristics that capture the hearts.
Just remember that buying a crossbreed dog might cost you a small fortune and encourages overpopulation.
Instead, stop at your local animal shelter, and you're bound to find a lot of handsome mixed-breed dogs, which will be happy to come home with you.
What do you think about these mixed breed dogs? Which one is the most handsome crossbreed dog according to you? Share your opinion in the comments.