If you're looking for a unique canine with an intriguing look and an unstoppable work ethic, you just might fall in love with the affable Komondor dog breed! Keep reading to learn all about his history, health, and temperament. Basically, everything you need to know to decide if he's the right pooch for your family!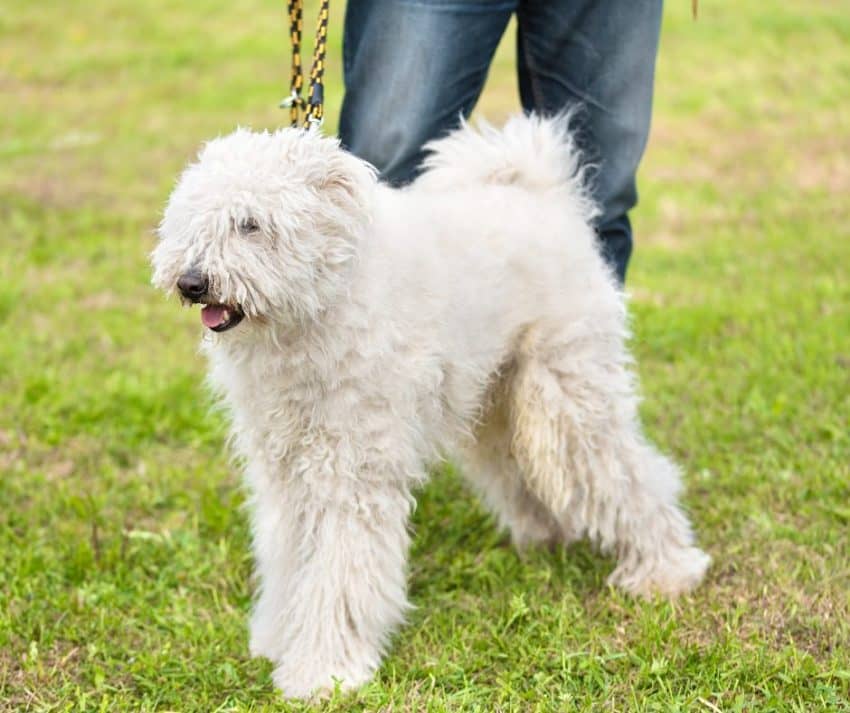 Content & Quick Navigation
Komondor Dog Breed Guide
Komondorok, the Hungarian plural form of Komondor, are purebred dogs. You may also know them as the Hungarian sheepdog. They are very friendly and loyal dogs that make wonderful pets. Let's dive into their history a bit, then we'll look at the characteristics that make them such great companions!
Komondor history and origin
The Komondor is an ancient breed of sheepdog, brought to Hungary by the Cumans, that flourished in the Danube basin region (now called Hungary) around the 9th century. Believed to be descended from the Aftscharka, a dog found on the southern steppes as the Huns passed through Russia, Komondor guards sheep, goat, and cattle herds against predators like wolves, bears, and humans. The Hungarian codex from 1544 is the oldest known to mention Komondors.
QUICK INFO
| | |
| --- | --- |
| OTHER NAMES | Hungarian Sheepdog, Hungarian Commonmop |
| HEIGHT | 23 – 27.5 inches |
| WEIGHT | 75 – more than 100 pounds |
| LIFE EXPECTANCY | 10 – 12 years |
| COAT & COLOR | Long, curly; White |
| OTHER FEATURES | Corded hair, double coat, floppy ears |
| CLUB RECOGNITION | Working dog (AKC), Guardian dog (UKC) |
Komondor Appearance and Physical Characteristics
The Komondor is among the world's most recognizable breeds because of their vivacious tasseled coat. Long, white hair cords from head to tail give them the record of the heaviest amount of fur in the canine world.
How big is the Komondor?
The Komondor's height averages 25.5 inches in females to 27.5 inches in males at the shoulder and weighs between 75 and 120 pounds or 34 to 54 kilograms. They're considered large-breed dogs.
Komondor Temperament and Character
The Komondor's early footings are in the open fields, where the dog was left to make working decisions on his own for the benefit of the flock. This has, understandably, led to many being unclear about the breed's temperament and behavior, especially given that these dogs are also described as being highly attached to their families.
Overall, the Komondor is intelligent, loyal, and has a keen instinct for protection. However, they're also incredibly independent thinkers. Here's the confusing part, though: while they're fiercely independent, they're also pretty high up on the "eager to please" scale. So if you're worried that they're hard to train, don't be.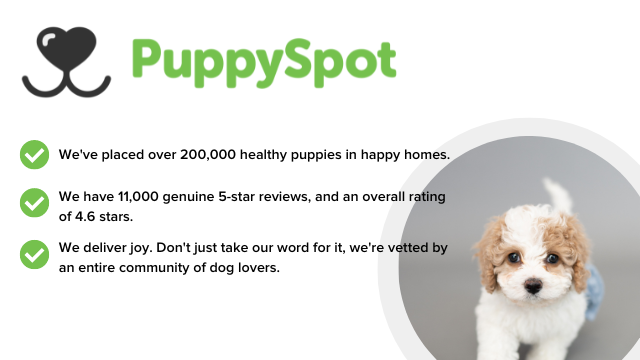 The Komondor can also be aggressive to other dogs due to their guarding instincts. That is why early and extensive socialization training starting from puppyhood is a must. Exposure to many different people, sights, sounds, and experiences can help make for a Komondor's successful integration into a home.
They're absolutely worth the extra effort, though! See, while they may be independent and stubborn, Komondor dogs are also deeply affectionate towards their family. That said, they don't always tolerate small children, so you'll need to supervise their interactions together. Of course, you really should do that for ALL dogs.
How Healthy are Komondor Dogs?
According to the AKC, there are no known health issues for Komondor, as long as they're bred by reputable breeders. In fact, these breeders typically hold both an Orthopedic Foundation for Animals certificate showing that their dogs are free from hip dysplasia as well as eye health certifications. However, like many larger breeds, they can be prone to bloat.
Coat care is an important part of keeping your dog healthy, so let's quickly address grooming needs here before we continue on to the FAQs. When it comes to the Komondor, you'll have your work cut out for you! Those long dreads require regular grooming to keep them clean and free of matting.
Check out the video below for grooming tips:
Komondor FAQs
We've collected some common questions asked about Komondors together with each answer.
How much does it cost to buy a Komondor?
Since these are fairly rare breeds, expect to pay an average Komondor puppy is sold for around $1,000. Although some owners cannot commit to the Komondor's high grooming requirements, many of these breeds were abandoned or left in a shelter.
Do Komondor dogs get along with other pets?
Not really. Or, at least, not initially and without extensive training. They can learn to tolerate other pets but it'll take a lot of patience and hard work.
Are Komondors hypoallergenic?
No. While they're not heavy shedders overall, they're still not considered allergy-friendly dogs.
Remember, it's always better to adopt before you shop. While you're probably not likely to find a Komondor in a local shelter, you never know! You can also try breed-specific rescues. If you're unable to adopt and you have your heart set on a purebred Komondor, please make sure you're at least buying from a reputable breeder.
Do you have a Komondor? Share your thoughts about the breed below!