"Keto for dogs" is trending almost as hard as the human version of the carb-restrictive diet, but is it worth all the hype?
Below, we'll take a look at how a ketogenic diet even works for canines.
Then, we'll discuss whether or not it's worth trying.
Let's get started, we have a lot to cover.
You may also like: The Raw Diet Debate: Pros and Cons of the Ancestral Diet for Dogs
Keto for Dogs – Does the Canine Ketogenic Diet Live Up to the Hype?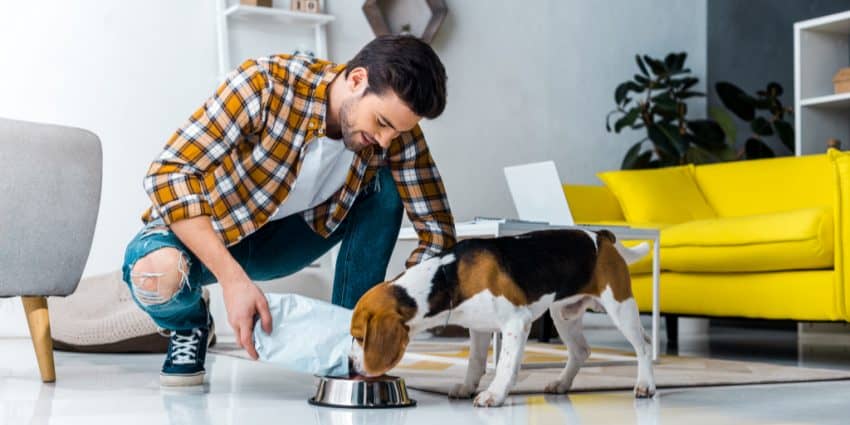 Keto for dogs has become quite a hot topic these days.
It shouldn't come as a surprise. Whenever a human diet gets enough attention, it invariably transitions over to our pets.
After all, if it works for us, maybe it will work for them.
Usually, the driving force behind this phenomenon is both a desire on an owner's part for their dog to feel as good as they do and, unfortunately, a desire on the part of companies to make money.
Sometimes these diets are obviously not good for a dog. However in the case of a ketogenic diet, it's not a far leap to see why keto for dogs is so hot.
After all, it's an almost carbohydrate-free diet focusing on protein and fat, so it makes sense that it would be great for our dogs, right?
Well, the jury's still out on that. The subject is far too new in the dog arena to say definitely if keto for dogs is a good thing or a bad thing.
What we are able to do, however, is take what we know about dogs and how their bodies work and compare that with how the ketogenic diet works.
From there, until more research is done, we can infer information as to how healthy or unhealthy this diet might be for our pets.
Understanding Keto for Dogs
At first glance, switching your dog to a ketogenic diet may seem like a no-brainer. Dog's need protein and fat, and too many carbs lead to weight gain.
If you're on a ketogenic diet, and you're feeling great, you might look at what you're eating and think, "You know, Barney would do really well on this."
Hold on, though. It's important to understand how the ketogenic diet works in the body before deciding that it's the perfect thing for your pooch.
How the Ketogenic Diet Works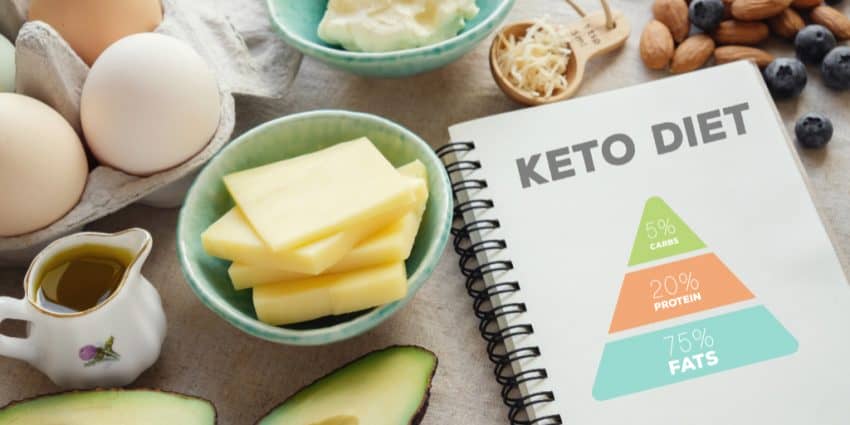 A ketogenic diet is one that focuses on high amounts of fat, moderate protein, and very low carbohydrate.
It's an incredibly finicky diet. There's not much wiggle room there.
That's because on this kind of diet, the body MUST be fed this high fat, moderate protein, very low carbohydrate ratio for it to enter ketosis.
Ketosis is a state in which the body begins to use fat for fuel rather than carbohydrates.
Humans with a high body fat percentage tend to do incredibly well on this diet because their bodies have so much stored fat to burn as fuel.
Although the weight loss benefits taper off after the body has used up a lot of its fat stores, the feeling that it gives many people causes them to choose to continue this eating style indefinitely.
How Keto for Dogs Works
The ketogenic process works the same way for dogs as it does for humans.
A diet high in fat with moderate protein and very low carbohydrates is use to cause the dog's body to begin burning fat for fuel.
It's easier for dogs than humans because we have to cut out all the tasty stuff like bread, pasta, cereal, candy, and the like.
For dogs, it's a matter of switching them to a diet of fatty protein sources like lamb, fish, and beef and eliminating carb sources like proteins, peas, sweet potatoes, brown rice, and the like.
Instead, the dog will get his minimal carbs from leafy greens and fibrous veggies like cauliflower and broccoli.
Is Keto for Dogs Safe?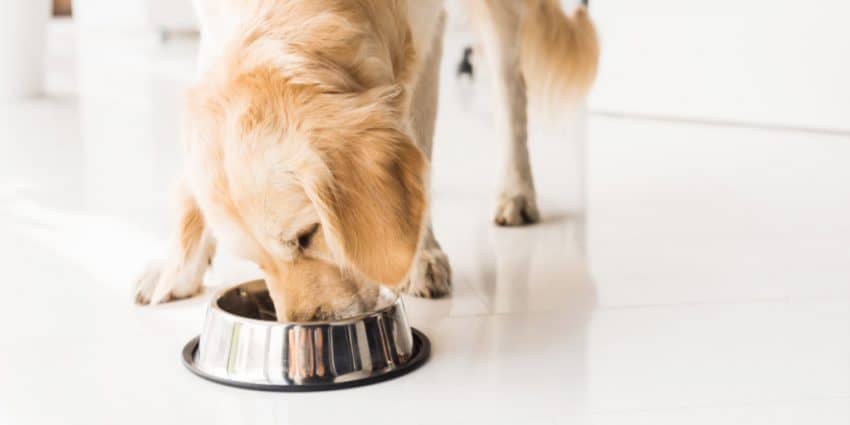 The short answer is: we just don't know. 
While dogs are primarily carnivores, they are not 100% carnivorous. Their bodies are designed to digest both proteins and carbohydrates.
Switching them over to a high fat, moderate protein, ultra-low carbohydrate diet could have health ramifications that we haven't even thought about yet.
Here are some things we do know, however.
Keto is Harder on the Kidneys
The ketogenic diet focuses on fat and protein.
As you may remember from a previous post, excess protein causes strain on the kidneys.
The ketogenic diet has also been shown to cause kidney stones.
As dogs who develop kidney failure have a poor prognosis and kidney stones can be difficult and costly to treat, putting a dog on a diet that strains the kidneys doesn't seem ideal.
Keto is not Nutritionally Complete
Humans on a ketogenic diet understand that proper supplementation is key to getting all the nutrients they need while sustaining this kind of eating pattern.
The ketogenic diet may promote significant weight loss, but it does not promote a diet of balanced vitamins, minerals, and nutrients.
Humans are omnivorous, so just as vegetarians have to ensure they take quality supplements, those on a ketogenic diet must do the same.
The same goes for dogs who are fed a ketogenic diet.
While it may seem like a dog just needs meat, his body actually craves a complex variety and ratio of vitamins and minerals to function properly.
All homemade diets run the risk of unintentionally shortchanging a dog's nutritional needs, but a ketogenic diet is even more likely to be nutritionally incomplete and imbalanced.
Keto for Dogs Poses Possible Health Risks
Keto for dogs can pose possible health risks down the line for our furry friends.
In addition to the increased strain on the kidneys and possible nutritional imbalances, some vets worry that the protein levels in keto might be too low and the fat might be too high.
It's also possible for some dogs, like some people, to develop high cholesterol, weakness, or even heart disease as a result of this ketogenic diet.
In the absence of more research, vets still recommend a balanced diet to avoid possible nutritional deficiencies and future health implications.
Research Into Keto for Dogs to Treat Epileptic Seizures
While general research on the effect of keto for dogs is lacking, there is one area where veterinarian scientists have been focusing.
That's a ketogenic diet for dogs to treat epileptic seizures.
American Veterinarian released a study on keto for dogs and its effect on epileptic seizures that was found published in the British Journal of Nutrition.
The study found that a ketogenic diet rich in medium-chain triacylgylycerols (TAG) helped prevent seizures in dogs with epilepsy.
Of course, this is good news for epileptic dogs, but it doesn't translate to a need for any dog to be on a ketogenic diet.
Likewise, there is no benefit to putting a dog on a liver or kidney diet "just in case."
All special diets have to make changes to a dog's natural eating propensity to prevent a health issue. They are never recommended for healthy dogs.
Keto for Dogs – Don't Fall for the Hype
While keto for dogs may benefit epileptic dogs, in general, it's not a good idea to give a dog this sort of diet.
The absence of sufficient research data coupled with the potential health risks and nutritional imbalances of this diet make keto for dogs a definite "no".
The hype surrounding keto for dogs is real, but it's just that: hype.
Until more research can be done, opt for high-quality, well-balanced dog food to help keep your dog as healthy as possible for the duration of his life.
What do you think about keto for dogs? Share your thoughts below.