Keeping your dog through hard financial times is definitely a challenge. Let's be honest with ourselves for a moments: dogs are almost as expensive as kids! Sometimes, they're more expensive, depending on their needs. So what do you do when money gets so tight that you can barely afford to keep a roof over your own head? Let me tell you, I have been there, my friends. I'm going to tell you about keeping your dog through hard financial times from a very personal point of view.
Keeping Your Dog Through Tough Financial Times
I'll try to keep a very long life story short, because you don't want to know every detail of my life, right? I had three dogs (I almost said "have," I just lost Tasha two weeks ago) and a couple of cats (back then, it was three). I got them when things were financially stable, obviously. No one says "gee, I'm broke, I think I'll get a dog." No one expects life to fall apart. It just happens.
It happened to us when Tasha and Maia were 10, and Cooper was about 5. Bad times hit. Times so bad, there were a few months that I thought we'd be homeless soon. People in my family kept saying "just get rid of the cats and dogs and move into an apartment." Easy for them to say. They didn't have pets. They didn't understand the bond.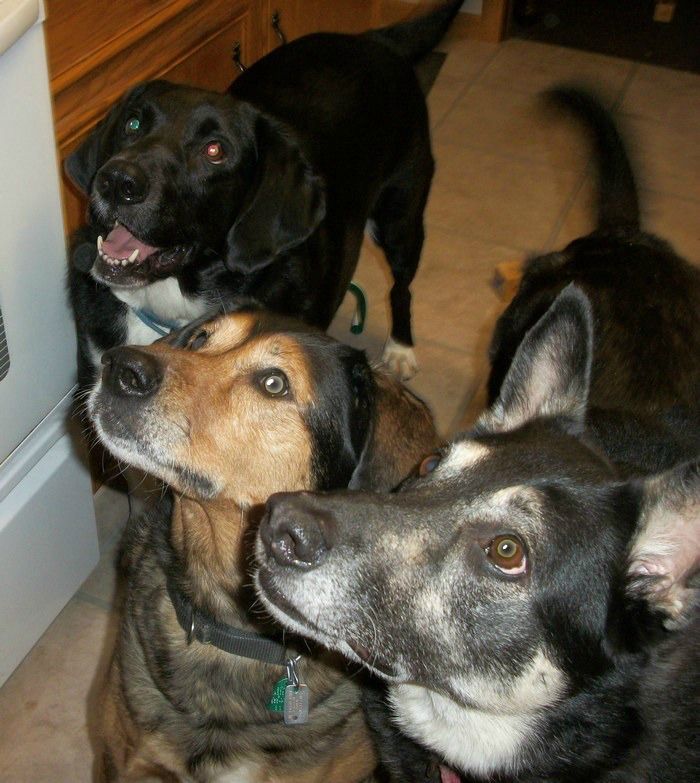 They didn't know that Tasha and Maia kept me from going completely mad when I was going through infertility issues. That the only reason I was still standing was because of them. Or that my son loved those dogs with all his heart and would be broken if we "got rid of them." Or that Tasha and Maia were too old to be adopted out anyway, and would likely die in a shelter, if they didn't die of heartbreak first. Or that Cooper already spent the first 6 months of his life fighting for food in a cage with 10 other dogs and I promised him never again when I adopted him. They didn't understand.
Maybe there are others, maybe someone is reading this right now thinking "if it came down to a home or the dogs, I'd get rid of the dogs." I chose to keep both. Here's how.
Become a bargain hunter for their food
Food is the biggest expense when it comes to keeping your dog through hard financial times. It's also something you can't really compromise too much on. You might be tempted to go with the cheapest food possible, just to get something in their bellies, but this can actually cause more expensive medical problems. We printed out a list of foods that we felt were acceptable for our dogs. I couldn't afford grain-free, so I went with the best option I could afford that didn't have cruddy grains in it.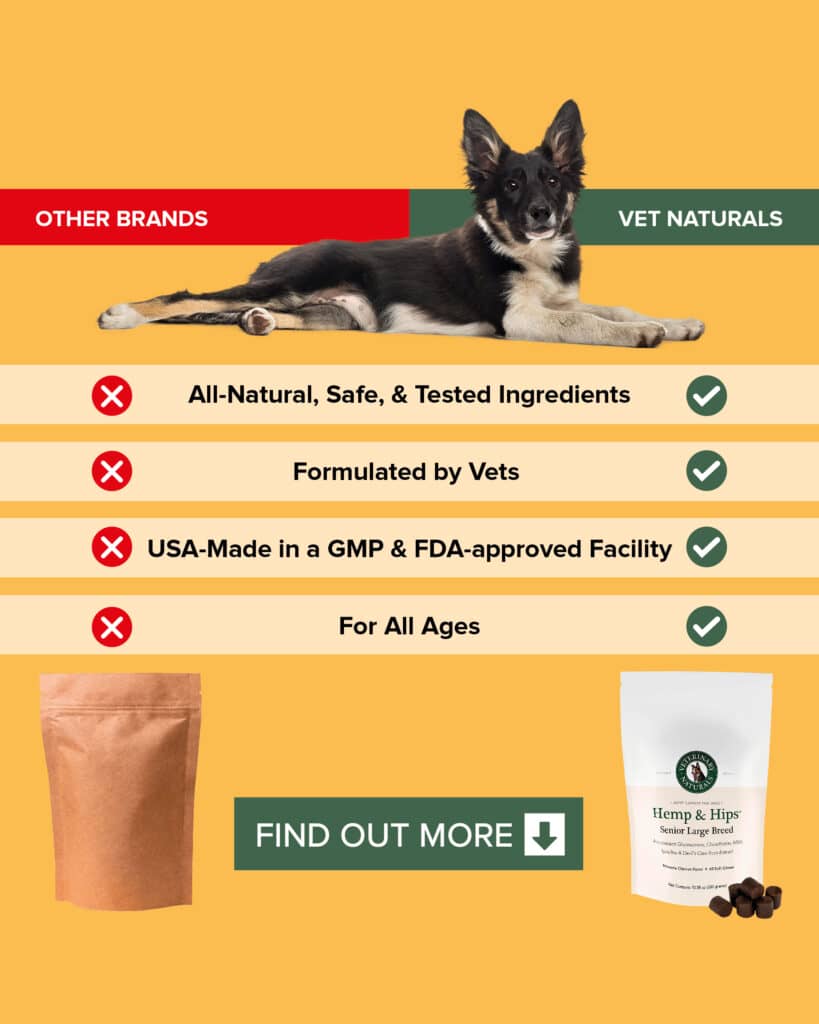 We also did the rotation diet, simply out of need. We'd use whatever food had the best sale or coupon from a selection of foods that my dogs were used to eating. I wrote to dog food companies and asked for coupons. Some said no. Others sent nice coupons. You never know and it's worth a try. Some brands have loyalty programs too. Fromms gave a free bag after 10 purchases, and they were a fair price at our local feed store.
I also shopped around. Sometimes the big pet stores had the best deal. We didn't have a PetSmart back then (we have one now), but we had a Pet Supplies Plus. Other times, my local feed store had the best prices on dog food. If you have one of those nearby, check them out. They're usually family-owned with less overhead than big stores (ours operates out of a tiny store), so they can offer better prices sometimes. Check out our post on how to save money on dog food for more ideas. 
Cut back on treats
My poor pooches were in for a major shock when we went broke. We had to majorly cut back on store-bought treats. Remember, I had three dogs! A bag of treats goes pretty fast between them. You can also make your own treats for a lot less than the cost of store-bought treats. A few inexpensive recipes include: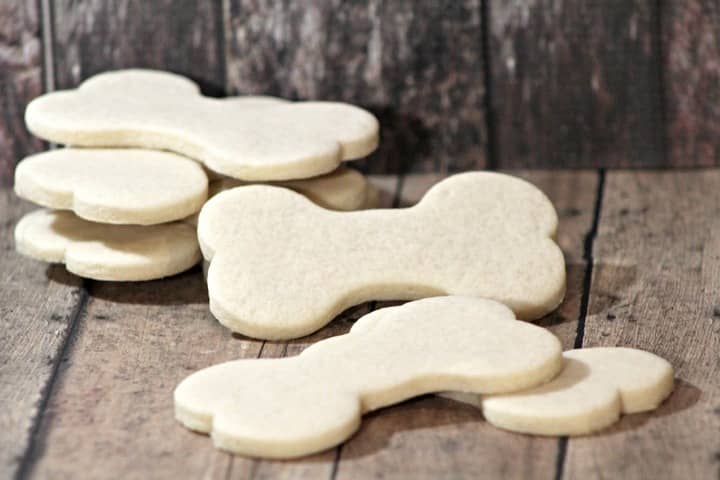 They all use ingredients that you are likely to already have at home or that cost very little to purchase (like banana). They're also ingredients that you can use in your own recipes, so you're not buying extra stuff just for your dogs.
Find a good clinic for vet care
Vets can be expensive. We just did a post on exactly WHY good medical care is costly, but you know what? When you're broke, all the reasons in the world don't change the fact that you just can't afford a minimum of $60 just to walk in the door. That's how much most of the vets in my immediate area charge just for the base visit. It adds up from there. When Cooper had a stomach ache, one vet charged me a grand total of $400 for the visit, blood work and an antibiotic shot.
Fortunately, our local animal shelter just opened up a wellness clinic. They are fabulous. To give an example of the cost difference, my local vet who we use for emergencies wants $145 to nueter the Fuzz, my kitten. The AWSOM clinic (that's what they're called) wants $70. When we lost Tasha, my local vet wanted $377 to put her to sleep and have her cremated in a mass cremation (if you wanted just your dog's ashes, it was extra). The clinic charged $70, and the crematorium we chose charged $150 (and it was just my dog, so I have only Tasha's ashes), for a total of just under $250.
The point is, you can shop around for good vet care without compromising on your dog's health. Clinics are good for things like routine visits, vaccines and spaying/neutering. There are also local traveling vaccine clinics that go to pet stores and what not once a month (sometimes even once a week) and do cheap vaccinations.
If you have a local veterinary school, contact them to see if they offer low-cost clinics. Many do. Don't worry, the student vets are supervised. It's like getting your hair cut at a beauty school, the students only make it to that point by doing well and they want to impress their teachers. As a former student nurse, I can tell you that you'll often get more attention from a student than a seasoned professional. Read our post on how to save on vet bills for more tips.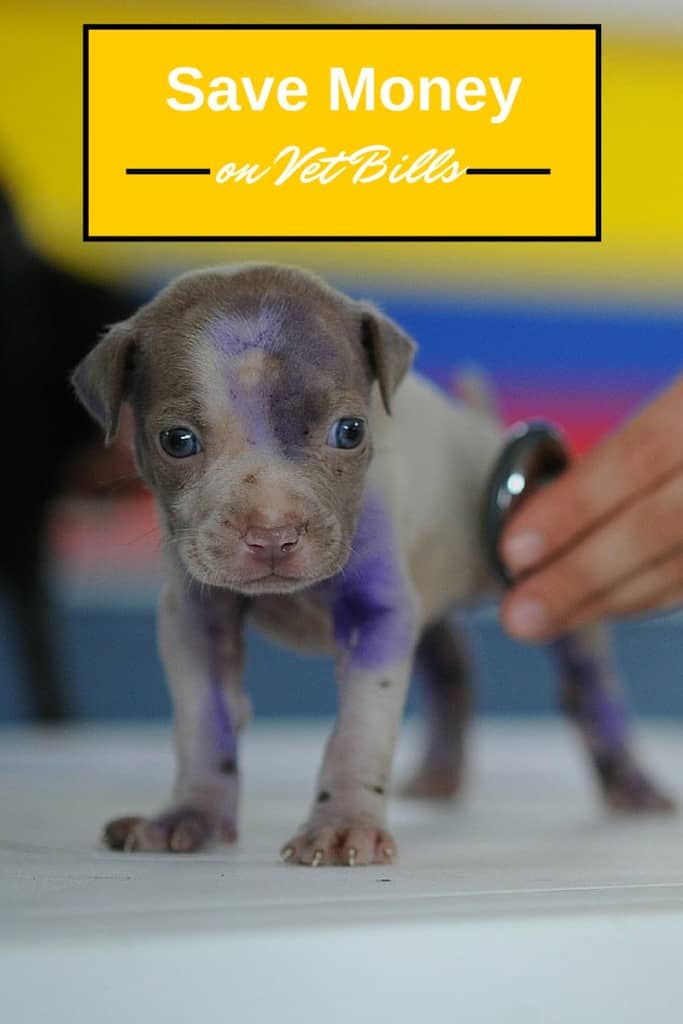 Look into Pet Assistance in Your Area
Some areas do have pet assistance for low-income families. The Humane Society has a list of different organizations by state. One thing you can almost always find: free or low-cost spaying or neutering services. You may also find a pet food bank in your area. We don't have one close to me, but our regular food bank often has pet food.
Since not all pet assistance organizations list themselves online (many are small, understaffed and don't have websites), contact your local animal shelter and ask if they know of any organizations in your area.
Lean on Friends
I know you may not want people to know you're broke at the moment, but keeping your dog through tough financial times is easier when you have help. Unfortunately, I didn't have anyone to help me out around here. My friends with pets were also going through hard times. Now that I'm back on my feet, though, I make it a point to help others as much as I can.
You don't have to ask for a handout of money. Just ask if they can keep an eye out for good coupons for pet food, or let you know if they have any leftover food that their pets decide they don't like. I've had entire bags of food that my dogs refused to eat that I've given to friends. I've also bought cans of food by "mistake" that I know my dogs won't eat but their dogs will.
Become a pet blogger
This is probably the hardest bit of advice because it requires the most work, but if you don't see an end to your financial issues in the very near future, becoming a pet blogger can actually help you get food and other pet-related items in your house for your dogs. It's a lot of work. Don't think you can throw up a site about dogs and have a steady flow of visitors over night. But if you're unemployed at the moment and have nothing but time on your hands, you can do it! Even if you do work full time, it's still doable.
Between DogVills and my own site (Pretty Opinionated), I actually had a three month period where I didn't have to buy any dog food because of reviews I was working on. Each dog was on a different food, so that got a little crazy, but it was worth it financially. If you work hard on your site, you can even make an income from it. Blogging and writing is a business for me. It's a big part of how I pulled myself out of my tough financial times.
Keeping your dog through tough financial times isn't easy. I cried myself to sleep many nights, terrified that I'd be on the streets and they'd be stuck in a shelter somewhere, wondering why we left them. It was the worst and scariest time of my life. I'm by no means rich now, but I got through the worst of it with my dogs (and cats) by my side. While the worries about losing them and the extra strain on my bleak finances were tough, the love and affection they gave me definitely saved me money on therapy!
Have you ever dealt with the issue of keeping your dogs through tough financial times? Share your advice in the comments for others to learn!