Increasing focus in your dog is an excellent way to improve life for both you and your buddy.
A focused dog is a dog that clearly understands what you want.
A focused dog is also a safer dog.
When your dog can pay attention to you – really pay attention – it makes it easier for you to call him back out of dangerous situations or generally keep him from causing trouble.
That's why it pays to work on increasing focus in our dogs.
Struggling with training your dog? Get Our Weekly Tips In YOUR INBOX
Increasing Focus in Four Different Ways
Increasing focus helps with training, safety, and generally keeping your pooch safe, healthy, and happy.
Believe it or not, it's not as hard as you might think.
Let's take a look at four ways to increase your dog's focus and patience.
1- Teach Watch Me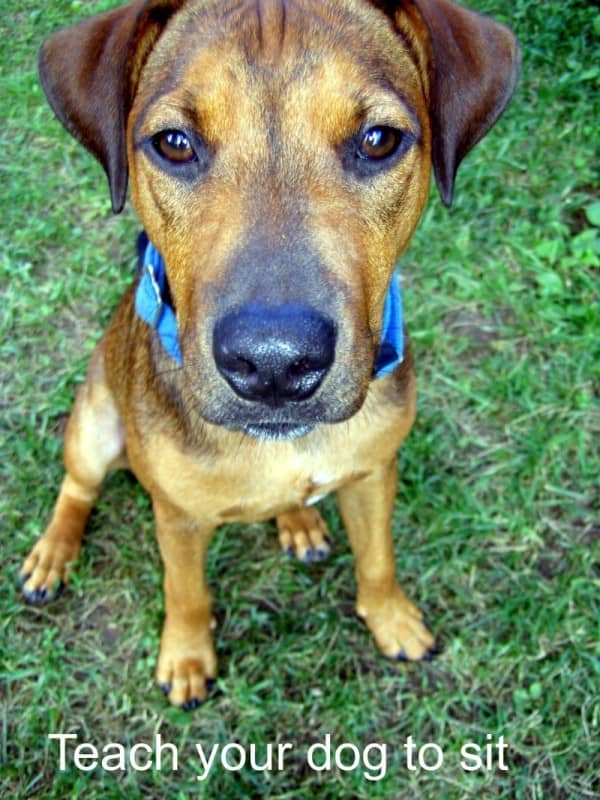 Teaching your dog to look at and pay attention to you is the first building block in a solid foundation of focus.
Have a high value treat ready, and call your dog to get his attention.
As soon as he looks at you, drop one of those delicious treats in your hand.
If he looks back up at you after going for the treat, give him another.
Do this a couple of more times and then start cuing him with the command "Watch Me".
He should easily associate the cue with the action, because he'll already be eagerly looking at you for another delicious nom nom.
2- The Open Hand Game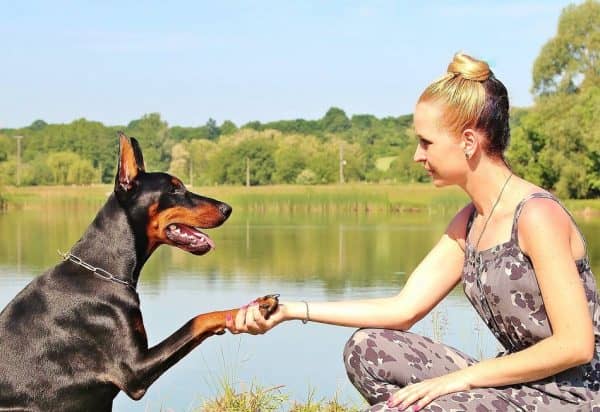 While sitting, place a treat in your hand and leave it there for your dog to get a good eyeful.
If he tries to get the treat, close your hand, only opening it again after he backs off.
Do this until he stops trying to get at the treat and instead looks at you.
As soon as he looks at you reward him with the treat.
This helps reinforce the idea that he should look at your for instruction and thus helps with increasing focus.
3- Teaching the Sit/Stay Combo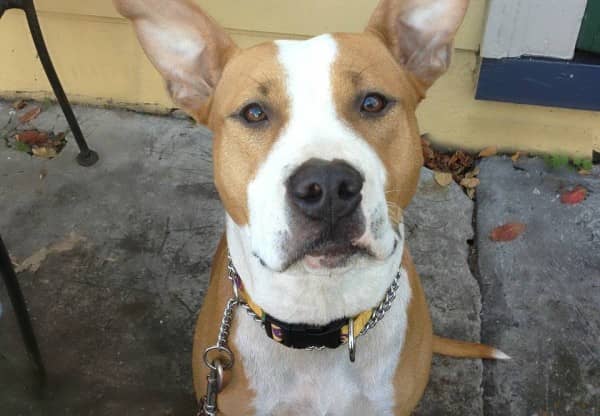 At this point, everyone has read at least 50 articles on how to teach sit, so I won't get into that.
I will say that it's an excellent tool for increasing focus, because it requires that your dog listen to and look at you.
Sit/stay gets your dog's attention, and that's just what you want when you're trying to increase his focus.
4- Keep the Focus Train Rolling
The final thought on increasing focus is applying these to other situations.
For example, have your dog sit and stay nicely before eating. Or periodically give him the "Watch Me" command out of nowhere and then reward him with his uber treat.
Doing this sort of things after you've established a bit of a consistent routine can help you further enhance his focus.
Increasing Focus is a Matter of Daily Sessions
Just as I said above, periodically give your dog one of these commands just to keep his head in the right space.
If you like you can add them to other aspects of his life to promote even more focus and calmness.
If you do that, you'll find that increasing focus in your dog is so much easier than you ever thought it would be.
Do you have any other favorite training tips for increasing focus in your dog? Share below!